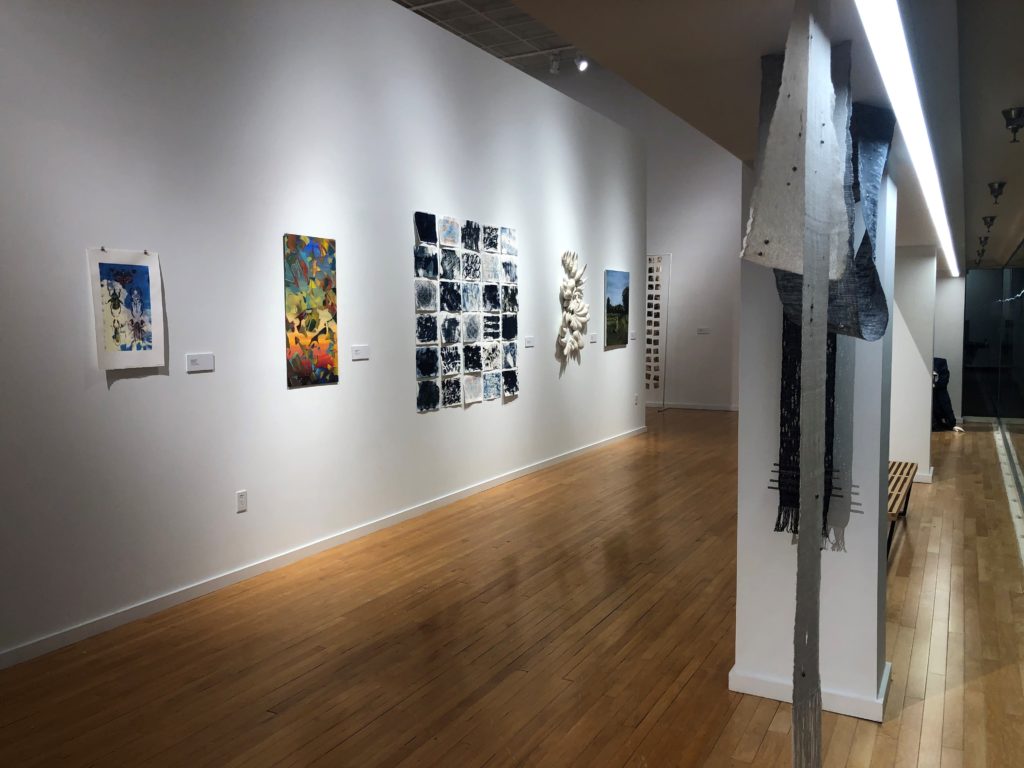 Heidi Cook, our gallery director, has announced the winners of this year's juror prizes and the Student Union Purchase Prizes. Our juror this year was Nick Satinover of Middle Tennessee University, and he assigned the following juror's awards:
Honorable Mentions:
Rachel McCary, Restless Wanderer, Oil on canvas
Shania Montúfar, Brain Fog, Inkjet print
Maddie Morris, Self Portrait Six Ways, Watercolor
Kristen Buck, Flowers leaping, Paper and wire
3rd place ($50):
Natalie Gruber, A Fly in the Ointment, Watercolor
2nd place ($50):
ZuZu Smugala, Pink Rock, Acrylic on canvas
1st place ($75):
Maggie Adams, Sink or Swim, Cotton, fishing line
Best in show ($150):
Wesley Scafe, Market Worship, Wood, 3D printed plastic
Each year selected Truman staff and student workers get to vote on two works to purchase for the Student Union Building Purchase Prize for $250 each. This year they chose
ZuZu Smugala, Pink Rock, Acrylic on canvas, Course: Painting III
Phuong Duong, Intuitive, Spray paint and acrylic
Congrats to our award winners! Please brag about this to all of your friends and family.