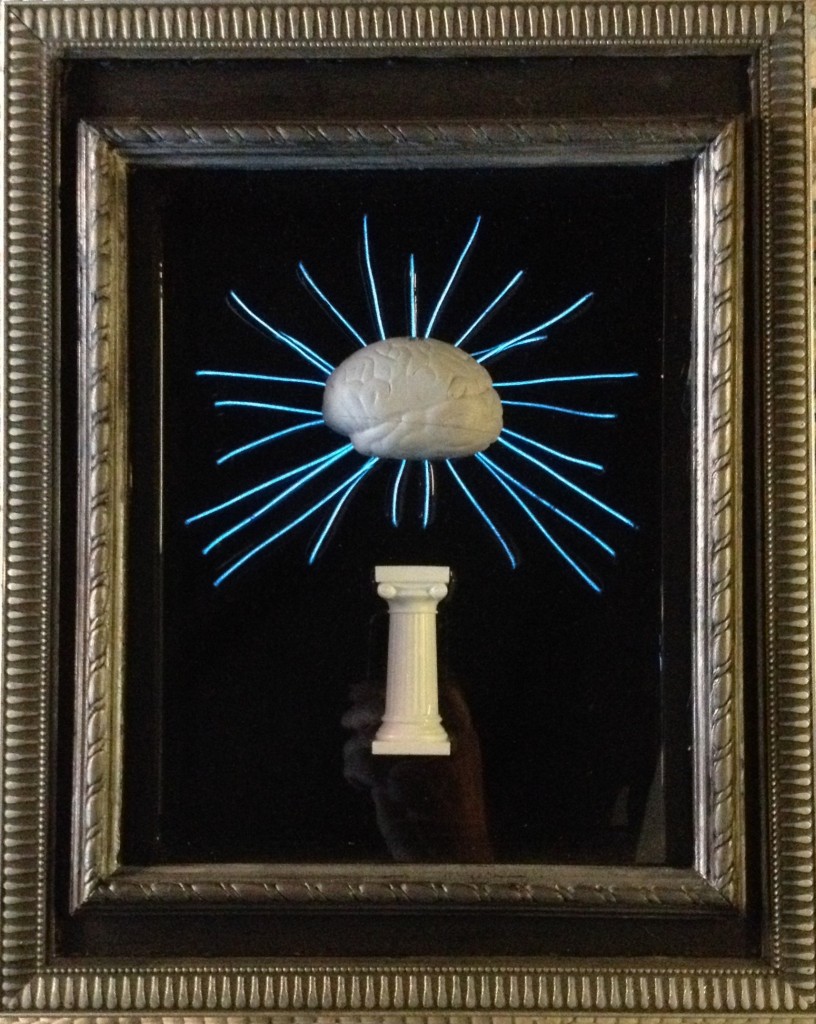 The first exhibition of the 2015 – 2016 academic year in the University Art Gallery will look back at the work of Prof. John Bohac (Studio:  Painting) over his career at Truman State University.  The show will be up from Tuesday, September 1 – Friday, October 2 in the Gallery (OP 1114).  This exhibition presents the forty-five-year artistic journey of John Bohac (Professor of Art) who has served at Truman State University for twenty-five years. A representative selection of over fifty of Prof. Bohac's work will trace his career from a young student of painting to a wry commentator on the history of modern art. His retrospective exhibition includes paintings, drawings, manipulated signage, and mixed-media assemblages.
The opening reception will be held on Tuesday, September 2 at 6:00 p.m.   As always, the reception is open to everyone and will include refreshments as well as a chance to congratulate Prof. Bohac.
We hope to see you there!