Professor Priya Kambli's photographs were displayed at the JaipurPhoto show in late February/early March.  JaipurPhoto is an international open-air travel photography festival held every February in the Pink City.
For the 2017 edition, JaipurPhoto's Artistic Director, Lola Mac Dougall, invited Federica Chiocchetti, Founding Director of the photo-literary platform Photocaptionist, to be the Guest Curator and respond to the theme of wanderlust. As a Westerner, who works on the relationship between photography and fictions, images and words, and who had to 'imagine' and 'study' Jaipur and India from far away, Chiocchetti felt inclined to search for photographic works that subtly connected the notions of travel with ideas of the imaginary and the unexpected.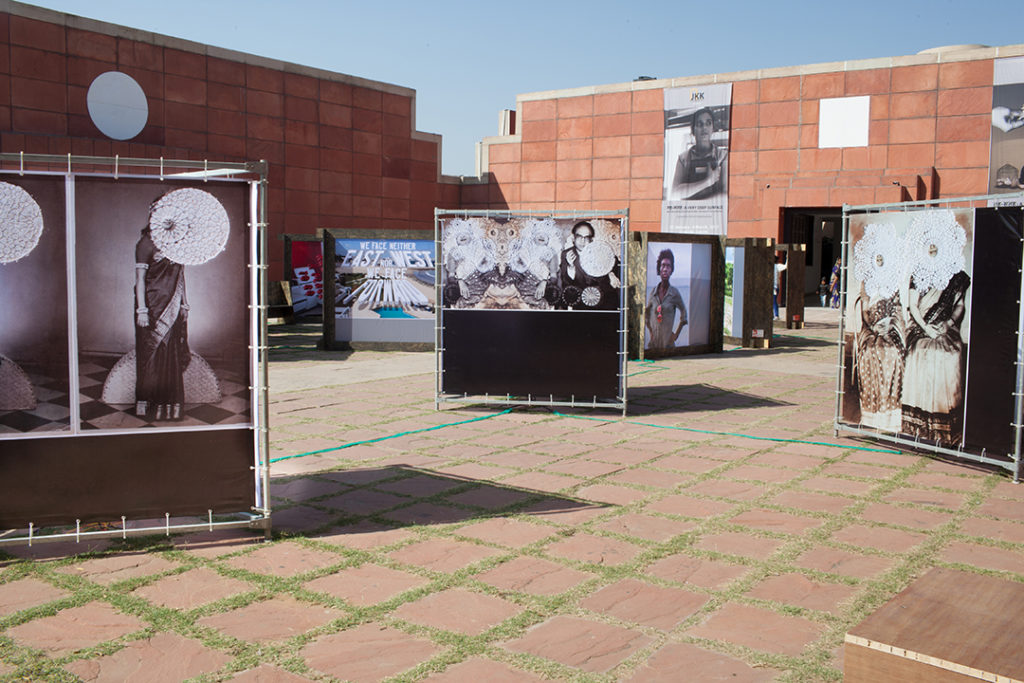 Professor Kambli's work on display in Jaipur.  These are from her series "Kitchen Gods," which takes inspiration from her own family's photographs from India.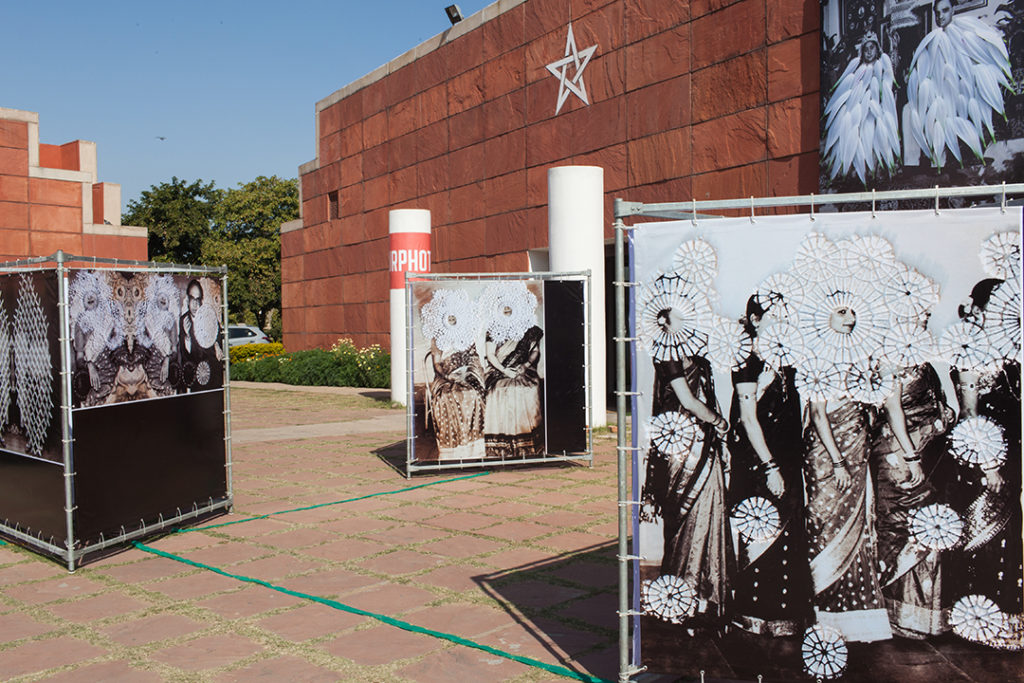 As the festival writeup proclaimed: "In this unique family pantheon, Kambli labours to afford her ancestors the same treatment as given to kitchen deities. The act of transforming simple snapshots into gods that watch over the nourishment of the family makes this series–although aesthetically rooted in India- a universal story."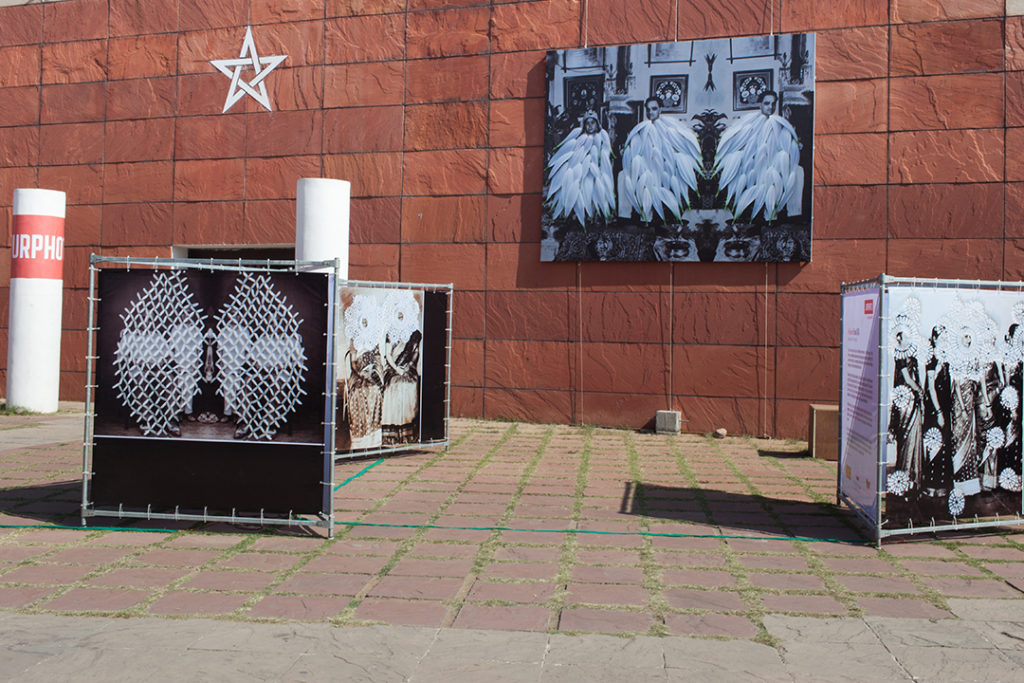 Priya Kambli is back in the classroom in the fall of 2017, after taking a sabbatical to work on her art full time.  Congratulations on the show, and welcome back!