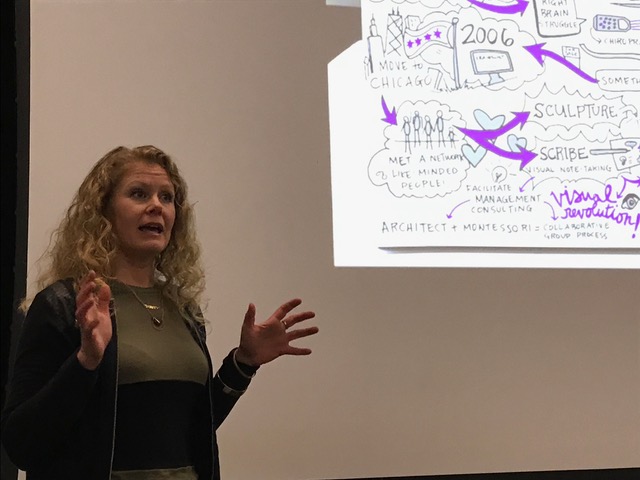 Dusty Folwarczny, Studio Art graduate, and co-founder of Chicago's Ink Factory, visited Truman in October to talk about her post-Truman career and provide a workshop on Visual Note Taking.  She spoke to classes, including the Senior Capstone Seminar, and explained to students what she does as part of this innovative Chicago start-up, and gave them a chance to practice visual note taking themselves.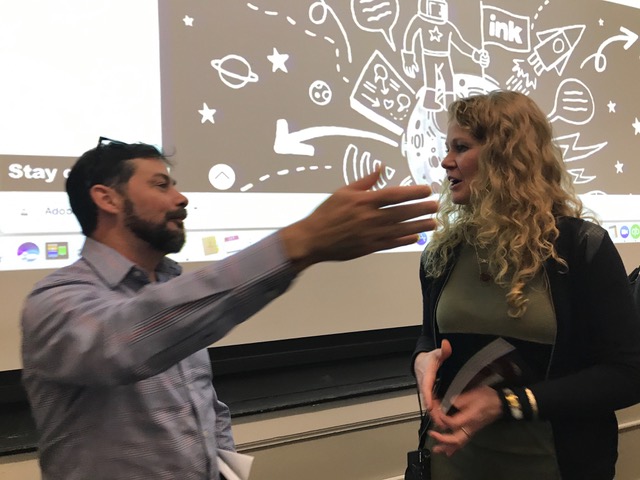 Dusty and Art Department chair Aaron Fine talk after her presentation.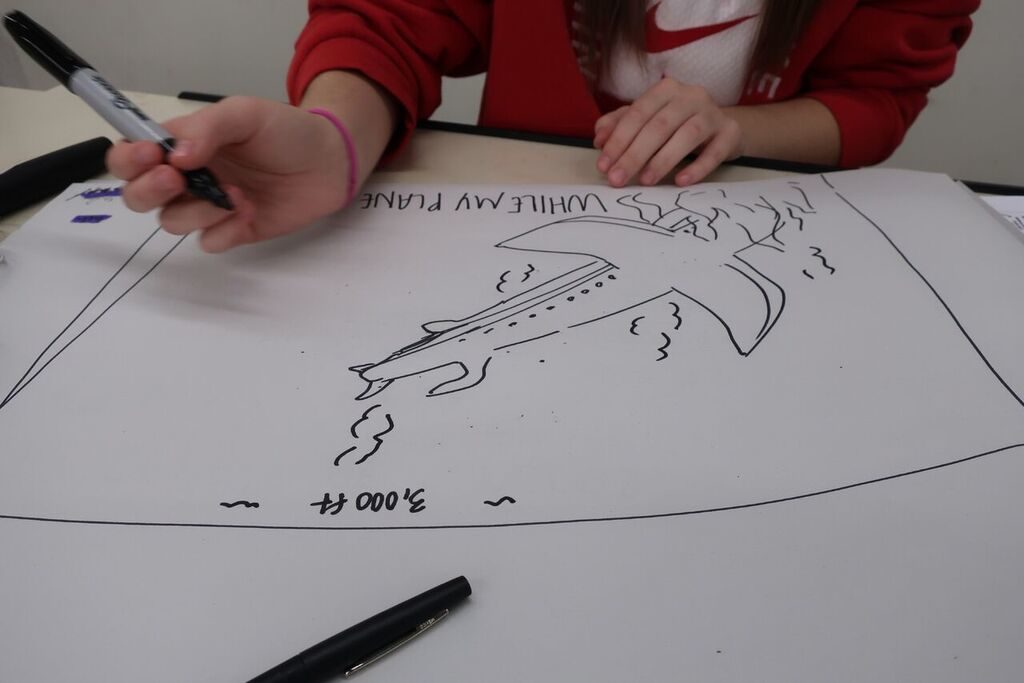 Student tries out visual note taking.