Art faculty Julia DeLancey, Aaron Fine, Aaron Neeley, and Sara Orel, along with Amanda Langendoerfer, who is the Head of Special Collections and University Museums at Truman, attended a Council of Public Liberal Arts Colleges Summer Institute on Liberal Learning in Asheville from June 8-10, 2017.  This year the annual institute focused on art programs.  Titled "Adaptations: Working in Art Departments at Public Liberal Arts Colleges," the program brought together faculty from 18 universities to share ideas and discuss such topics as encouraging undergraduate research in Art, teaching Art History without having major museum collections nearby, and partnering with community arts organizations.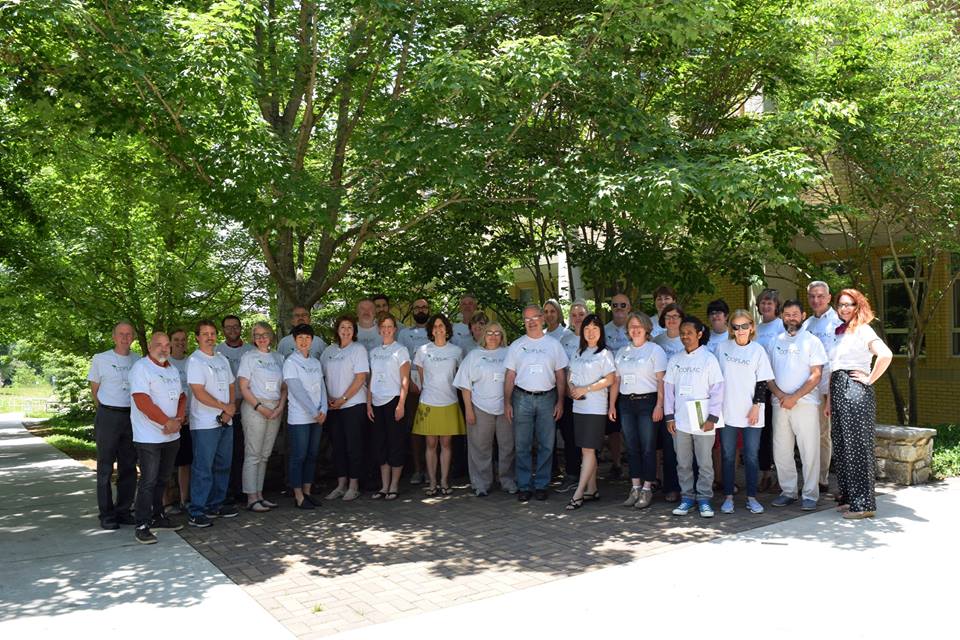 Photograph of participants in the COPLAC Summer Institute, courtesy of Emma Anderson.
Truman Faculty (all in the front row): Aaron Neeley, Julia DeLancey (2nd and 3rd from the left, respectively), Sara Orel (8th from left), Amanda Langendoerfer (5th from right), and Aaron Fine (2nd from right).
At the Institute Truman faculty also had the opportunity to congratulate the incoming Executive Director of COPLAC, our former colleague Cole Woodcox, who has retired from Truman to take the position. (He is the first person on the right in the back row of the photo above).