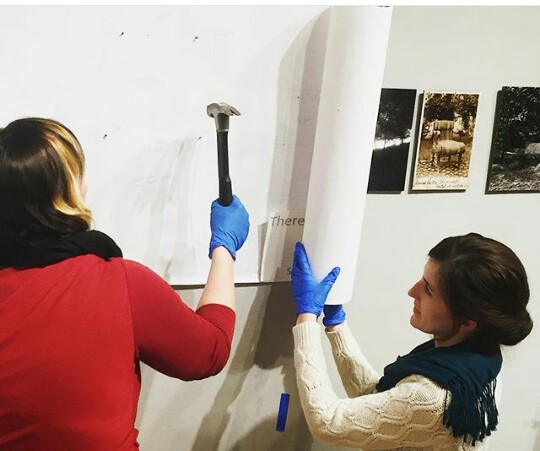 Valerie Lazalier (pictured above, right) started a new job in January.  She writes us:
"I started work at Lawrence University as the Gallery and Collection Assistant in the Wriston Art Center Galleries. In this role I oversee the care of the university's art collection which involves accessioning new donations, performing inventories, preparing works for storage, arranging art viewings, and overseeing interns. The galleries change exhibitions five times a year, so I also get to help with installing and deinstalling shows, which I really enjoy. I am also responsible for digitizing more of our collection and getting it posted to ARTstor. Lawrence is a liberal arts university, just like Truman, so I'm feeling very at home here!"
Thank you for the update, Valerie!
If you are an alum and have news to share, please write to us at art@truman.edu  We'd love to hear from you.