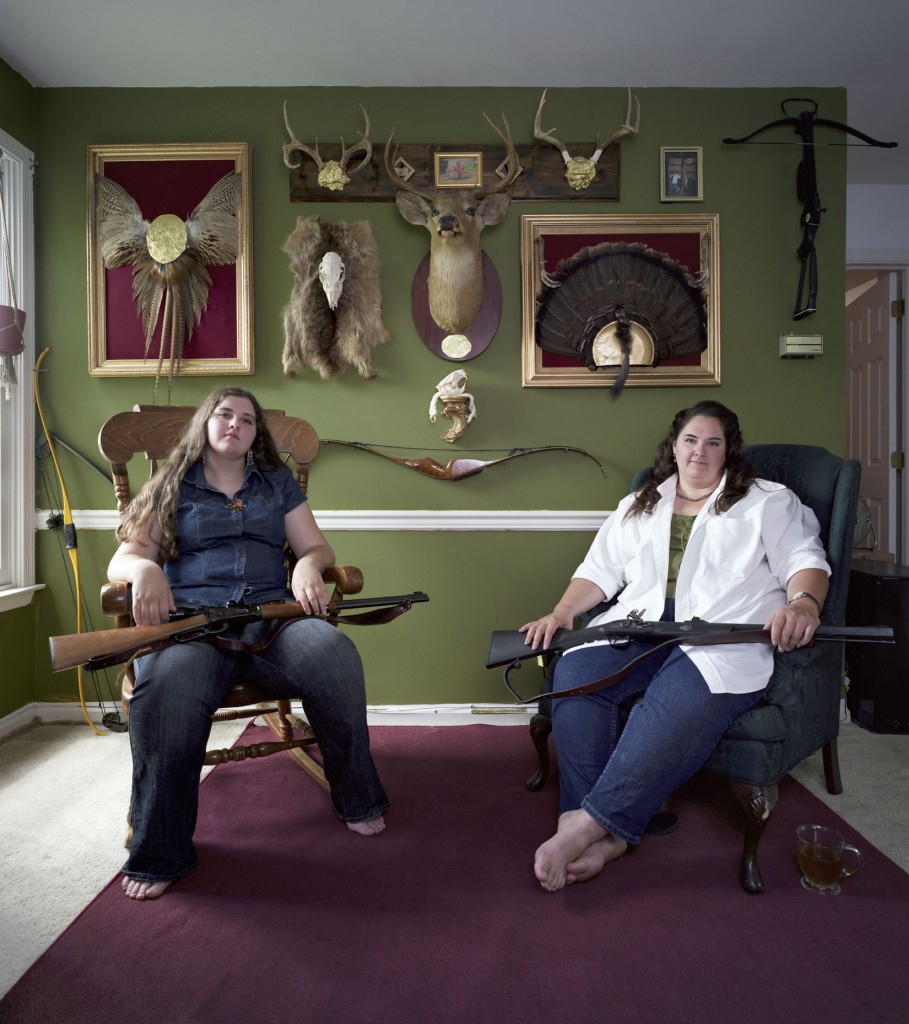 One of the artists in the Hunter/Gatherer exhibition in the University Art Gallery will be visiting campus this week.  Photographer Margaret LeJeune (Peoria, Illinois) will be here on Thursday, November 13 and Friday, November 14.
On Thursday, November 13 she will give a public talk on her work (OP 2210) at 4:30 p.m.  The talk with feature discussion of her photographs such as the one above, "Rose and Robin".  As always, this event in the Gallery is free and open to the public.
On Friday, November 14 She will be visiting Art and Science classes at the Kirksville High School.
If you have questions about this visit or the exhibition, please contact University Art Gallery Director, Prof. Aaron Fine, at afine@truman.edu or on (660)785.5386.