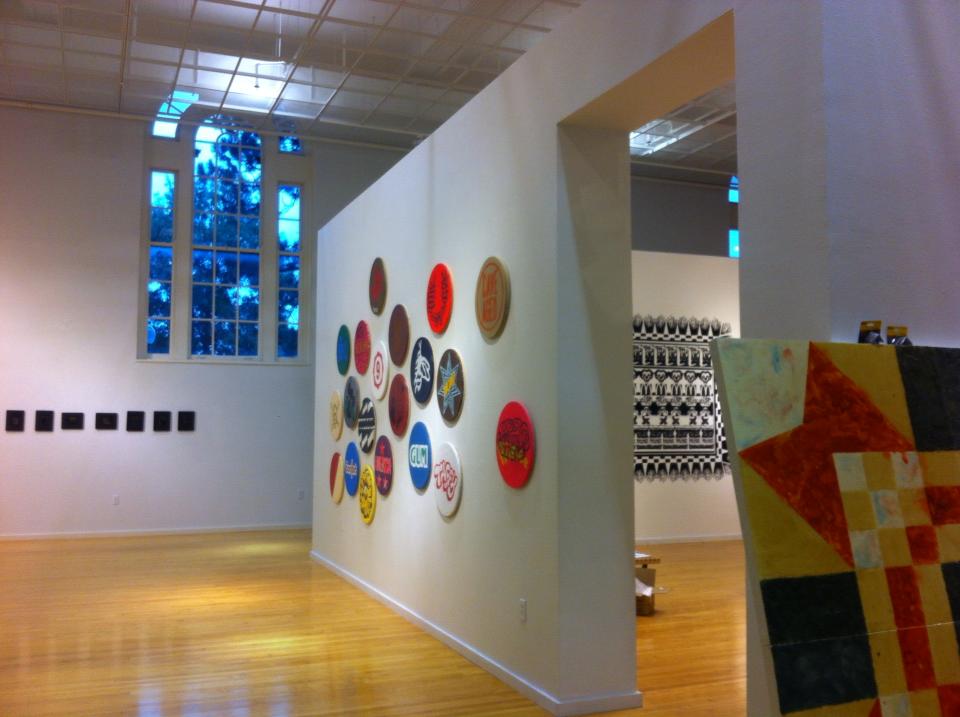 On Monday, October 13 the new exhibition in the University Art Gallery will open.  Here's what Gallery Director Prof. Aaron Fine (Studio) had to say about the show:
Truman State University Art Gallery's latest exhibition "Hunter/Gatherer: Food and Conservation" will open with a reception on Tuesday, October 14 at 6:00 p.m. in the University Art Gallery (OP 1114).  This exhibition is part of a larger gallery program known as "Food and Conservation in the Heartland" and utilizes contemporary art to engage with themes pertaining to the food supply of rural Missouri residents.
"Hunter/Gatherer" seeks to transcend political divisions in order to provoke discussions around the issues of where our food comes from, its production, the ways it connects us to our environment, and what accounts for food insecurity. Some of the themes being touched on include hunger, food safety, genetically modified organisms (GMOs), and hunting.
"Hunter/Gatherer" is one of the most uniquely engaging exhibitions the gallery has shown to date. This exhibit will feature extensive educational programming and offer free transportation and guided tours for schools, churches, and other groups.
A collection box will be available in the University Art Gallery for exhibit visitors to make canned good or monetary donations that will benefit the Food Bank for Central and Northeast Missouri.
In addition, there will be a public forum, "Perspectives on Food" on Tuesday, November 4 at 6:00 pm in the University Art Gallery. This event is open to all members of the community in order to discuss the topics that inspired this exhibition.
An opening reception will be held on Tuesday, October 14 at 6:00pm in the University Art Gallery located in Ophelia Parrish 1114 on the campus of Truman State University. The exhibition opens on Tuesday, October 14 and continues through Friday, November 14, 2014.
The Gallery is open Monday through Thursday, 8:30am to 7:00pm, Friday, 8:30am to 5:00pm, and Saturday, noon to 4:30pm. The gallery is closed during campus holidays. For more information, or to schedule a group tour, please contact Aaron Fine at 660-785-5386 or afine@truman.edu
This program supported in part by the Missouri Arts Council, a state agency.