Tuesday, January 16th, marks our first day back from the holidays.
To celebrate your return, you can now go octopus hunting on the quad!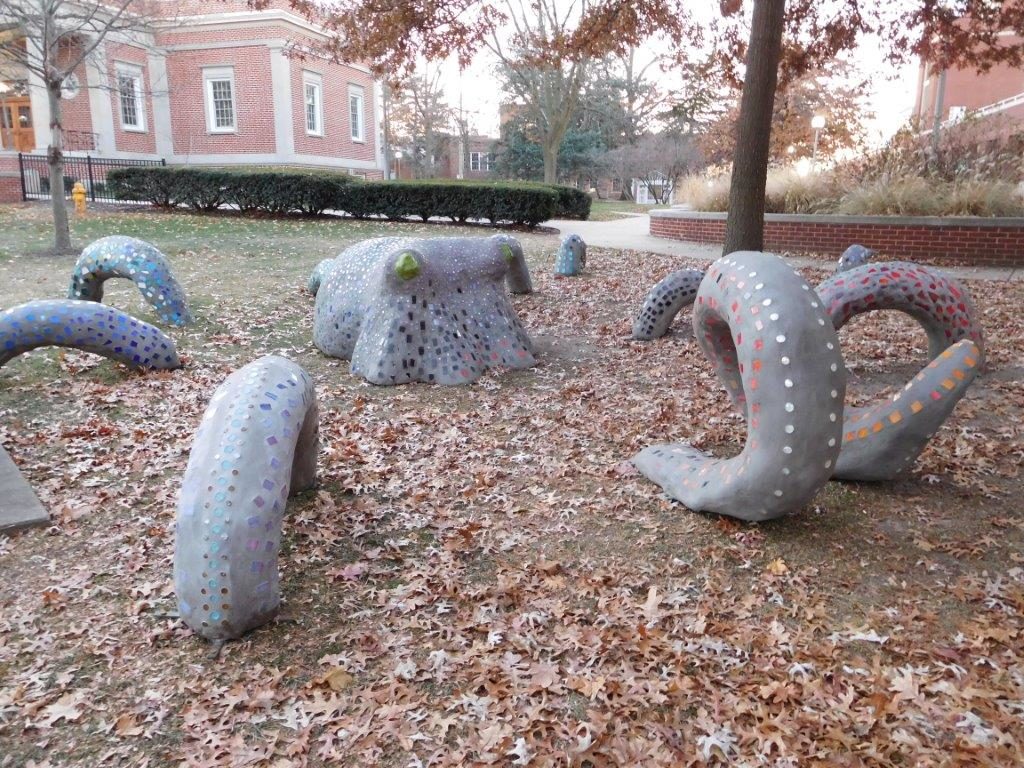 When you walk around campus on your way between classes be sure to check out the latest installation from Danielle Yakle's Introduction to the Visual Arts class.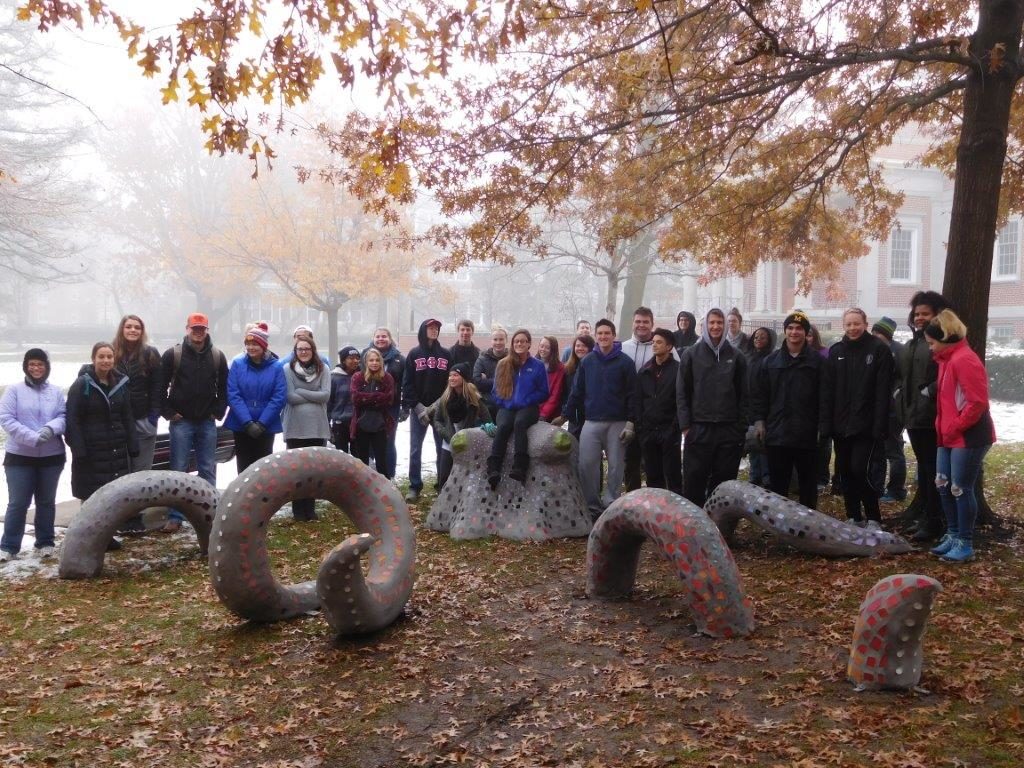 Students in Danielle Yakle's Fall 2016 Intro to the Visual Arts class with their installation outside the library.
All photos courtesy of Atticus Bailey.