In April, during the last full month of the (academic) year, art students Jennifer Reagan, Nick Phan, Claire Nipper, Morgan Price, Morgan White, Greta Dellinger, Cassie Koelling, and Madi Pearson all went on a trip with Professor Laura Bigger, our printmaking instructor.
The trip took them all to the Minneapolis Institute of the Arts and its Print Study Room, Cave Paper, The Minnesota Center for Book Arts, The Walker Art Center, Midway Center for Contemporary Art, two graduate programs (at the University of Minnesota and the Minneapolis College of Art and Design), Leg Up Press, and the Highpoint Center for Printmaking.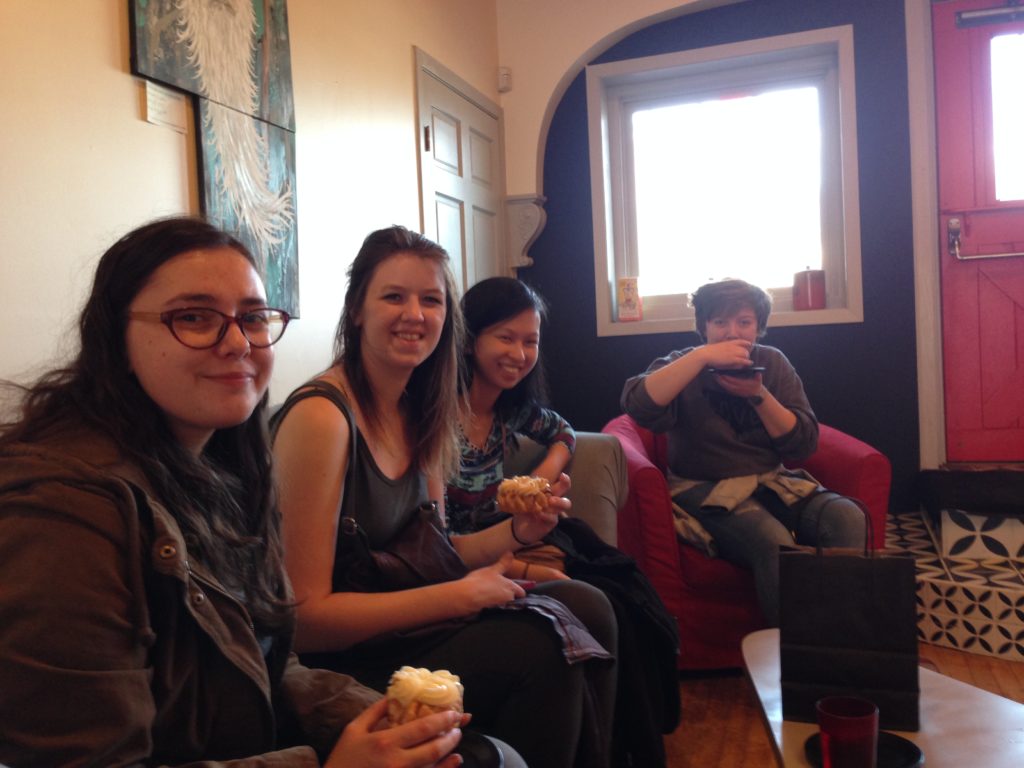 They also made requisite stops to eat doughnuts and yummy food.
Professor Bigger herself writes that this summer she will be heading to 
Documenta
and Berlin to research a study abroad trip for the Art Department. She will also mount an exhibition at
The Holland Project
in Reno, Nevada, and the
Silverwood Park Gallery
in St. Anthony, Minnesota. We hope to have pictures from those adventures in the fall.