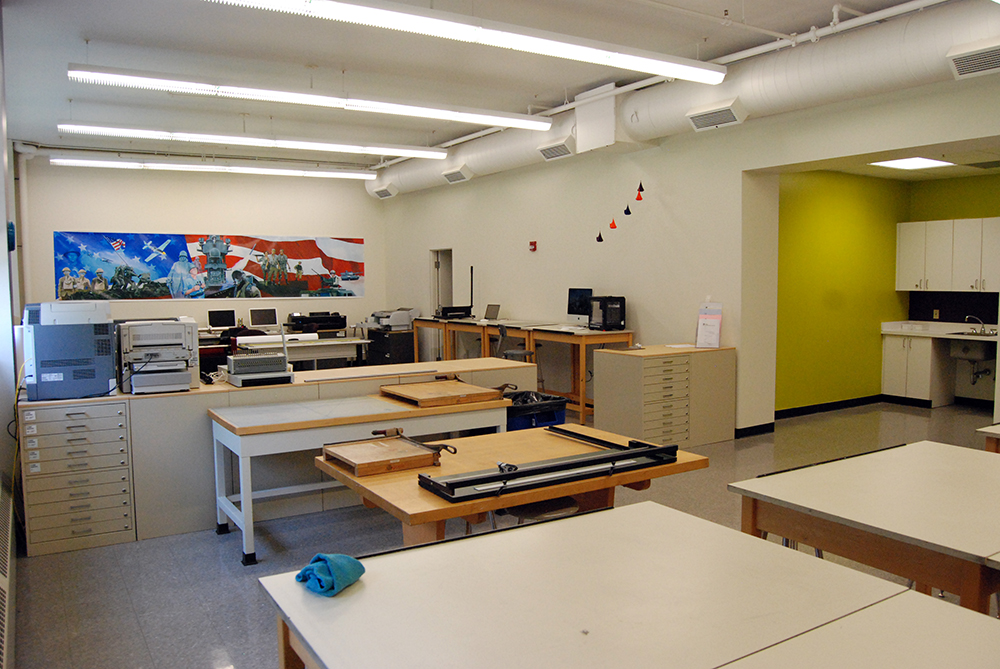 Although most if not all faculty have been hard at work this summer teaching, making art, doing research, writing, preparing classes, and/or doing a bit of relaxing too, Wednesday, August 12 marks the official start of meetings for faculty and staff on campus so welcome back to everyone.  Stay tuned to the blog for news about what faculty have been up to over the summer and about the exciting goings on in the Art Department!
We are particularly excited in the Art Department that tomorrow will be an open house for the new Output Center in OP 1250.  Please join us Wednesday from 2:00 – 3:00 p.m. to learn more about this great new center and to congratulate Prof. Matt Derezinski and Prof. Rusty Nelson on all the hard work!
The Output Center will provide a range of services to faculty and students on various different platforms. Their services will include:  lamination; 3D printing; binding; large- and medium-format printing.  They also have 60" LG HD TV.
We hope to see you there or stop by another time to check it out!