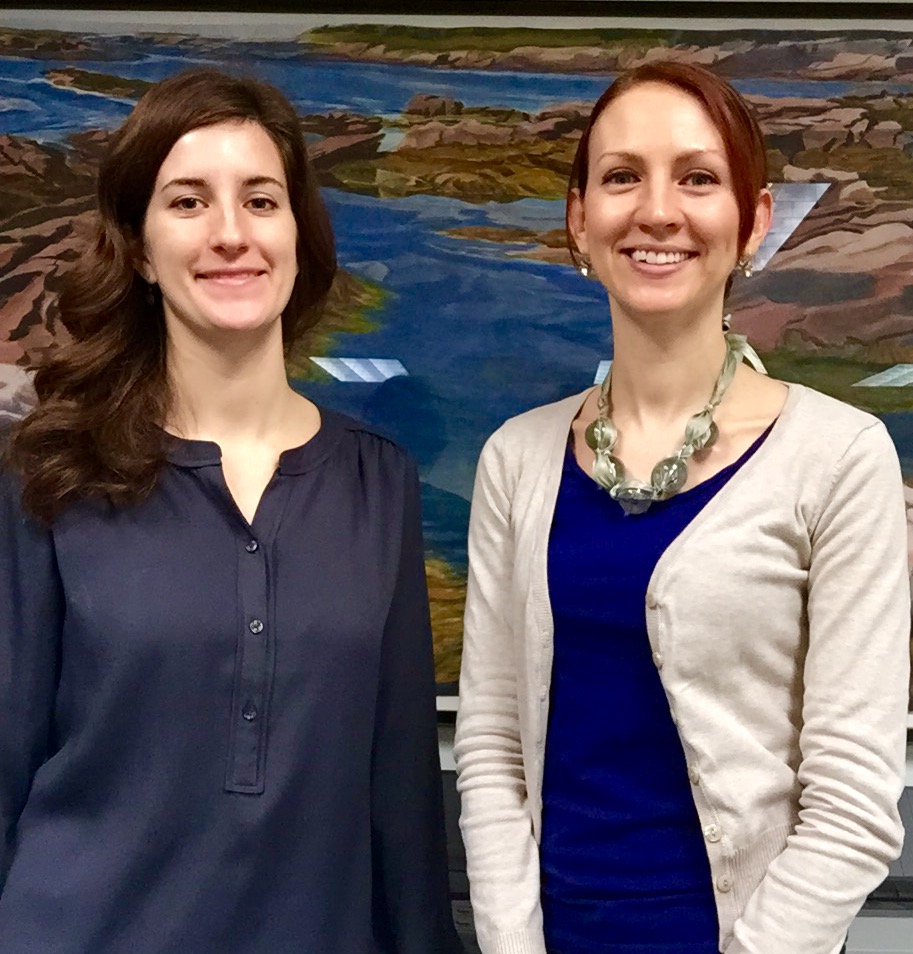 Valerie Lazalier '11 (left)  and Natalie Chardonnet '10 (right)
We both graduated from the art history program at Truman, and went on to work in museums and do graduate work related to the field. Last fall we were both looking for employment opportunities and coincidentally ended up working together for U.S. Art Company in their St. Louis office! In fact, in our office of four full-time staff, three of us are Truman grads.
The work we do involves coordinating with museums, galleries, and collectors worldwide to meet their art transportation needs. It is quite interesting to see all that goes on behind the scenes before a work of art even reaches a museum or gallery. It is also great to work with a friend.
_______________________________
If you are an alum and have news to share, we'd love to hear from you! Send us an e-mail at art@truman.edu.