"To Our Health" Social Event
October 18, 2023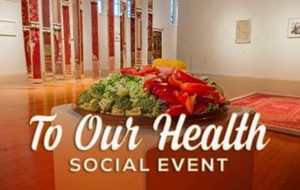 Hello Colleagues!
Happy Homecoming Week!  To support the desire of faculty and staff to have opportunities to socialize, I invite you to the first "To Our Health" social event on Tuesday, October 24, from 1:30-2:30 p.m. in the University Art Gallery.
A takeoff of the popular summer "fruits and veggies" offerings, the gathering will provide healthy snacks and the opportunity to increase social connections.  Additional social opportunities and subject-focused coffees will be offered throughout the academic year.
I look forward to seeing you on October 24!
Sue