Research Project Explores the Power of Words
June 21, 2016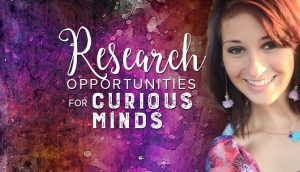 For her first large-scale research project, Truman student Allison Kelly aimed high. She chose to study linguistic relativity – or the cognitive impact of language structure on society.
"By understanding how language relates to worldview, one can better understand people and can better relate to them," said Kelly.
Kelly, a junior anthropology and justice systems major, got the idea for the study after a research project in an anthropological theory class. Focusing on the subjects of love, future, drugs, race and politics, she analyzed data collected from word lists of college-aged students to find pa
tterns and similarities between age, gender, year in school and race.