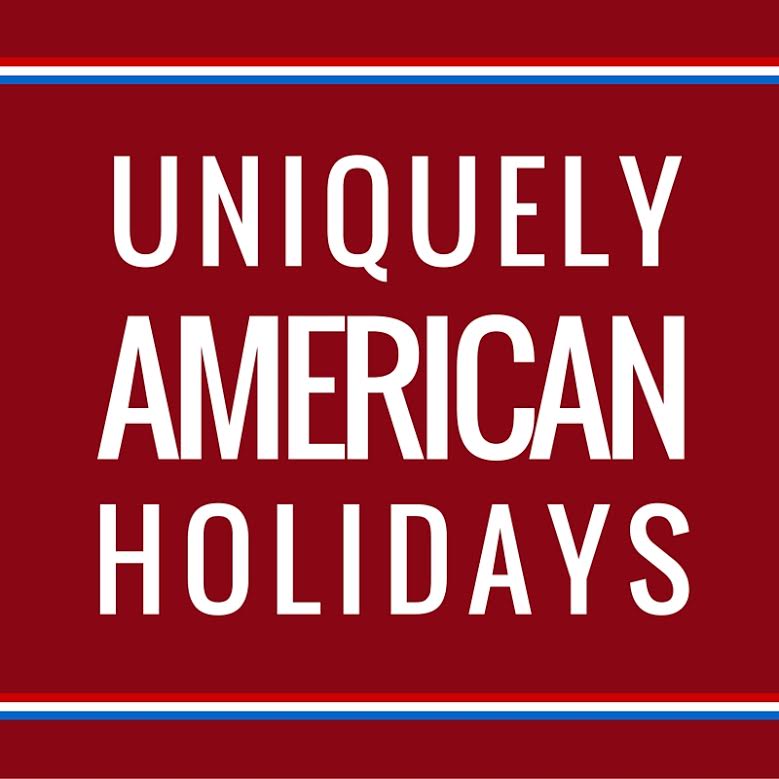 ---
While Americans share many holidays with the rest of the world, there are several uniquely
American holidays that can be confusing to people from other countries. These American
holidays celebrate the nation's rich culture and history and can enrich the experience of those
visiting the U.S.
Martin Luther King, Jr. Day
Often abbreviated as MLK Day, this holiday is celebrated on the third Monday of January. It is a
day to honor the birthday of the late Dr. Martin Luther King, Jr., leader of the African-American
Civil Rights Movement. Dr. King believed in nonviolent protest to promote civil rights,
MLK Day is a federal holiday – meaning that for most people, there is no work or school. For
many, this is a day of service and reflection on how far we have come as a country in terms of
social progress.
The Multicultural Affairs Center at Truman State University organizes the MLK Collegiate
Challenge for which individuals and student members of campus organizations challenge each
other to perform community service. In the spirit of Martin Luther King, himself, more than 150
students, faculty and staff volunteers go out into the local community and use their day off to
help better the community. Past projects have benefited organizations such as Kirksville Manor
Care, The La Plata Food Bank, and the Kirksville YMCA.
Presidents' Day
Celebrated on the third Monday in February, Presidents' Day celebrates all past United States
presidents and their efforts to better the country. The date is a combination of the February 22
birthday of George Washington, the heroic leader of the Revolutionary War and the first
president of the United States, and the February 12 birthday of Abraham Lincoln, the president
during the Civil War.
Presidents' Day is a federal holiday from school and work. This holiday is often celebrated with
parades, patriotic themed parties, and shopping sales.
Memorial Day
Celebrated on the fourth Monday of May, this federal holiday honors those who died for the
country. Although it originated in the aftermath of the Civil War, it has become a day on which
service members who gave their life in all wars are honored. Memorial Day is celebrated by
displaying the American flag, decorating graves, and holding parades and memorial ceremonies
in public places.
Independence Day (Fourth of July)
Independence Day is usually referred to by Americans as the "4th of July." This day celebrates
the signing of the Declaration of Independence on July 4, 1776 – the nation's official day of birth.
This patriotic holiday is filled with swimming, picnics, parades, concerts and most of all,
fireworks shows. People of all ages proudly display the American flag and colors. The 4th of
July is one of the most family friendly holidays in the U.S.; a time when everyone can enjoy and
celebrate with their friends and family.
Labor Day
The first Monday of September, this federal holiday honors the nation's working people, typically
with parades and sales. For most Americans, it marks the end of the summer vacation season,
and for many students it signals the beginning of the school year.
Columbus Day
On October 12, 1492, Italian navigator Christopher Columbus landed in the New World.
Although most other nations of the Americas observe this holiday on October 12, in the United
States it takes place on the second Monday in October. Federal holidays are often celebrated
on a Monday to allow Americans to have a three-day weekend.
Veterans Day
Originally called Armistice Day, this holiday was established to honor American veterans of
World War I. Veterans Day is celebrated on November 11, the day in 1918, when War I ended.
Today, this holiday honors all American and Allied veterans of all wars in which the United
States has fought. Veterans' organizations hold parades, and the U.S. President customarily
places a wreath on the Tomb of the Unknown Soldier at Arlington National Cemetery, across
the Potomac River from Washington, D.C.
Thanksgiving Day
Thanksgiving is celebrated on the fourth Thursday in November. Most Americans are off work
and school during the surrounding days to make it an extended weekend. At Truman, students
get the whole week off to go home to spend time with family and relax before finals week.
The holiday dates back to 1621, the year after the Puritans arrived in Massachusetts. The
legend is that after a rough winter, in which half of them perished, they turned to the Native
peoples for help and were taught how to plant corn and other crops. The next fall's bountiful
harvest inspired the Pilgrims to give thanks by holding a feast with the Native peoples. To this
day, Thanksgiving dinner almost always includes some of the foods served at the first feast:
roast turkey, cranberry sauce, potatoes, pumpkin pie. Before the meal begins, families or friends
usually pause to give thanks for their blessings, including the joy of being united for the
occasion.
OTHER CELEBRATIONS
While not uniquely American, there are other minor holidays that Americans enjoy celebrating in
many ways. While these holidays might not provide a day off of work, many partake in the fun
and festivities.
Mardi Gras — the day before the Christian season of Lent begins in late winter — is a big
occasion in New Orleans, Louisiana, where huge parades and wild revels take place.
Valentine's Day, on February 14, marks a day where Americans give chocolate, flowers and
other gifts to their loved ones. At Truman, fun events are held for students to celebrate love and
friendship.
St. Patrick's Day, on March 17, is when Americans celebrate Irish culture with parades, parties,
and other festivities – often wearing green colored clothing and drinking green colored drinks.
Halloween is October 31, American children dress up in costumes and go "trick-or-treating" by
knocking on doors in their neighborhood and receiving small gifts and candies throughout the
community. Adults often celebrate this day by watching scary movies, and going to dress-up
parties and haunted houses.
Many International Students spend the holidays with their American friends, which can be very
fun and exciting. While some of these holidays might be a little confusing or weird for visiting
students, it is a great time to dive into American history and culture, and to experience
something new.
Did you like this article? Get the Truman State University's International blog updates by subscribing to our email. Have questions? Feel free to send us an email at intladmit@truman.edu. We're always excited to talk to new students and counselors!
---
---
---