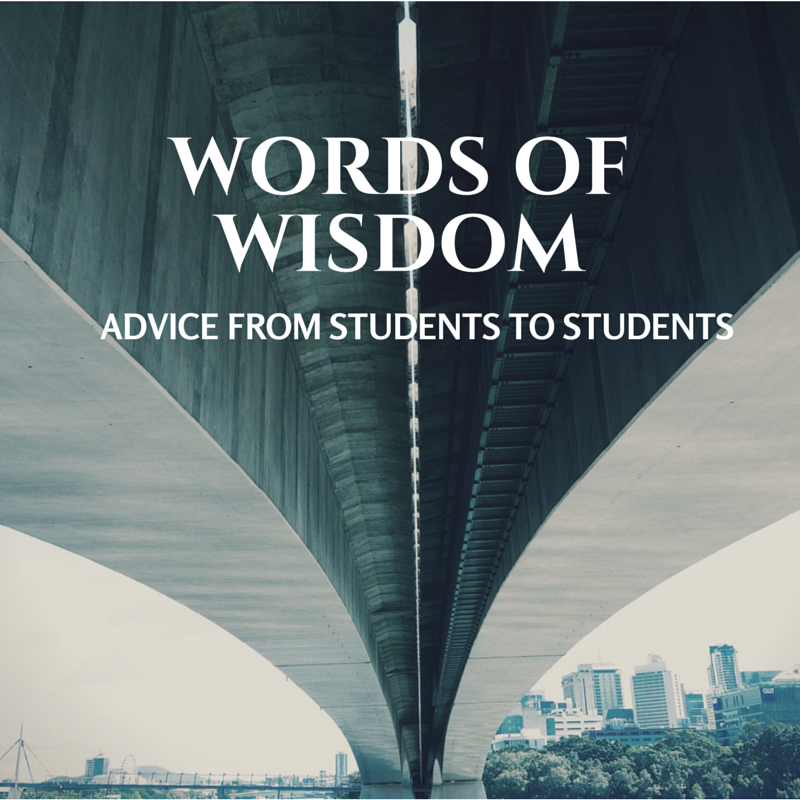 ---
When you're thinking about trying something for the first time, you may decide to talk to people with whom you are close about it. These people will often offer you advice, provide encouragement, or give warnings to prepare you for the new experience or situation, whatever it happens to be. Having a support system that includes your close friends and family is extremely valuable. However, sometimes, regardless of how good their intentions are, your friends and family may not have the words that you need to hear to feel satisfied and confident, perhaps because they have not ever experienced what you are about to experience. It is, in these cases, even more valuable to receive insider-information: advice from people who are familiar with what you are about to face.
The International Student Affairs Office have taken it upon ourselves to gather wisdom from some of our most experienced international students. These are students who have completed the process of successful adjustment to college life in America. Throughout their time here, they have discovered many deep insights about life, especially college life in a foreign country, and they are willing to share some of these with you.
"One thing about college is that when you come, you shouldn't come with much expectation, or else you might be disappointed or you might be overwhelmed. Come with little expectation so that everything that happens will blow your mind. That's what I do. I just keep an open mind so that everything that happens to me is kind of fascinating." Nana Yaw Ohemeng of Ghana
"You should hang out with people as much as possible because the more you listen to people, the more you can help them. If you don't understand them, how can you be a good mentor?" Ly Dong of Vietnam
"I would strongly suggest being honest, and don't feel frustrated. You, as international students, are already brave in coming to another country, thousands of miles away from your own country. There is a responsibility to catch up and to handle any kind of problem, but at the same time, there are a lot of people who want to help international students. Just focus on the positive parts. Just focus on interacting with people who want to help you." J.D. Lee of South Korea
"Accept cultural differences, and respect them. But realize that, basically, we're not different. We're just showing things in different ways." Winter Wang of China
"Work on time management between work, school, and play. If you make a plan of what you are going to do, that will really help you so you don't get behind. Just don't procrastinate because so many things can easily pile up. Join some organization because, through that, you will be able to make a lot of friends. Just make the most out of it. Do your best." Netra Neupane of Nepal
Did you like this article? Get the Truman State University's International blog updates by subscribing to our email. Have questions? Feel free to send us an email at intladmit@truman.edu. We're always excited to talk to new students and counselors!
Up Next:

What do international students desire? Watch the video!
---
---