Anna Selle
January 2, 2018
Anna left Truman and moved back to her hometown of Kansas City, where she spends her days advocating for the city's youngest readers as a staff member with The Literacy Lab.  She spends her nights photographing and writing about the local and national music scene.  Anna was also named to Ink Magazine's "30 Under 30" list for 2017, recognizing her as an outstanding young leader in Kansas City.
What year did you graduate and what was your concentration?
I graduated in 2015 with a concentration in Public Communication, but I also earned a B.A. in Art History.
What extra-/co-curricular activities did you do?
At Truman I was on the Student Activities Board (SAB), hosted a radio show on KTRM, wrote for The Index and The Monitor, and acted in a few shows in the Theater Department.
Did you go to grad school? If so, where?  Was it immediately after you left Truman or did you wait? 
I haven't gone to grad school … yet. I wanted to take some time after graduation to work and realign my goals and ambitions before applying to any programs. It's still in my long term plans, but I'm not in a rush to get there.
What was your first job after graduation?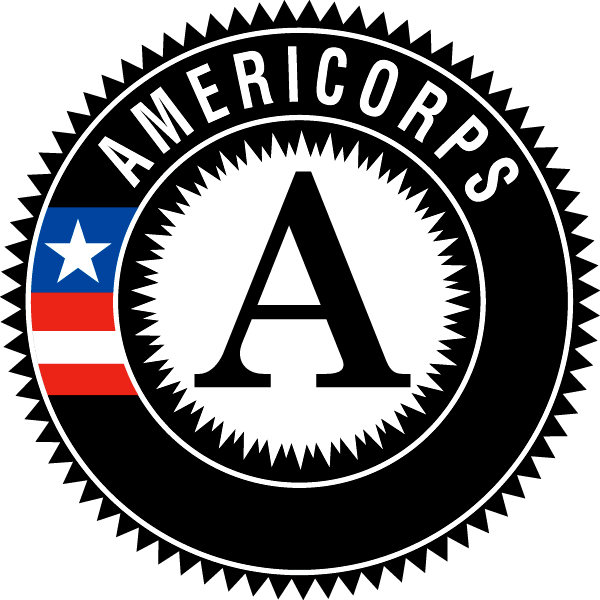 I had a couple internships the summer after I graduated, but my first "proper job" was actually an AmeriCorps position as a literacy tutor with The Literacy Lab, an education nonprofit that places literacy tutors in under-served schools in Kansas City, Washington DC, Baltimore, and Richmond. I served in a Pre-K classroom for a year in the Hickman Mills school district, a district that has an extremely high percentage of students that qualify for Title I.
What work do you do/What are you doing now?
After finishing my service year with The Literacy Lab, I joined the staff full time. Currently I spend about half of my time helping manage our program in KC and half of my time running social media and communication strategies for the whole organization.
Outside of my work with The Literacy Lab, I'm also a freelance photographer and writer. I recently launched a publication in KC called HearQueer that highlights queer-identifying musicians both locally and nationally.

How has your Liberal Arts/COMM education helped you?
My classes at Truman pushed me to be a really strong written communicator, which I think was a big reason that I've quickly experienced upward mobility at The Literacy Lab. To be able to articulate your objectives and purposes is incredibly important in any workplace, but it was especially important to an organization that really strives to tell a cohesive narrative.
What would you say a COMM student should absolutely do while at Truman?
Two things: 1) complete one or more internships and 2) have a minor or double major. Expand your opportunities for learning and growth.
Which class did you dislike at the time you took it, but now you're grateful you took it?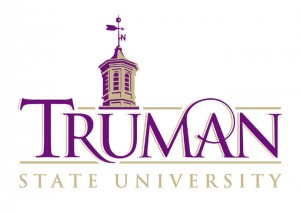 I wasn't a huge fan of Communication Theory when I was in school, but it's provided a lot of context for how and why people communicate the way they do. There are a lot of resources for learning how to perform specific functions in my job (like register for & maintain a Google AdGrants account, or keep with recent social media trends), but learning to contextualize communication practices and evaluate communication critically is something I'm grateful to have had.
What was your greatest accomplishment at Truman?
It's not a concise or easy answer, but when I think about my college experience, I'm proud of myself for taking my classes seriously and really diving into the course work. Being a full-time student at a traditional four-year university is a huge privilege, and something that's easily taken for granted when you're bogged down by coursework and have your sight set on the finish line. It's such an incredible opportunity to be able to focus on learning and building knowledge for that period of time, and I'm glad that I had parents and mentors that encouraged me to really lean in to that opportunity.
Why is Truman a good place for a student to study?
I think there's a lot of value to Truman in its affordability. There's a reason that it's consistently ranked a top value university. There are some incredible professors and opportunities at Truman, and to be able to graduate with little-to-no student loan debt is definitely worth taking advantage of, especially if you're planning on going into a field that will require further degrees.
What advice would you give someone who wants to go into the same line of work as you?
If your goal is to work for a non-profit, start with service. Volunteering and/or completing a service year are the two most valuable entry points for working with non-profit organizations (NPOs). 75% of the full-time staff at The Literacy Lab served as a literacy tutor before joining the team. It gives you the chance to develop relationships and demonstrate your dedication to the work, but also to learn about the importance of the service the organization is providing through first-hand experience.
If your goal is to be a photographer/writer, start now. Research publications that take open submissions, contribute to student publications, publish your own work independently, and make your craft a daily practice. Building a meaningful portfolio takes time and patience.
What do you miss most about campus/Kirksville?
It was nice to walk around campus. I always ran into someone that I knew. Walking into class on the first day of the semester and seeing a lot of familiar faces was nice as well. There's a feeling of community and comfort in that.
What tag line would you create for the COMM department at Truman?
My tag lines are always too cheesy, but with that said it would probably be "Start writing the next chapter of your story."
If you could come back to Truman and teach a class for a semester, what would be its title and what would it be about?
You Are Not a Brand: Retaining Humanity and Empathy in the Digital Age.
What did we not ask that you think is important for people to know?
Books/resources for recent grads! With your new found free time, you can actually start reading for fun again. Some books that I've really loved as I've transitioned into adult-hood and my mid-20s are Managing Your Day-To-Day by Jocelyn K. Glei, Originals by Adam Grant, and A Visit from The Goon Squad by Jennifer Egan.
If you would like to hear more of Anna's story, you can follow her on personal Twitter or Instagram. The Literacy Lab is also on Twitter and Instagram. Lastly, be sure to follow Anna's work on HearQueer on Twitter and Instagram.
Want to learn more about the Department of Communication? Contact us!