by Corbin Kottmann
"It's in literature that true life can be found. It's under the mask of fiction that you can tell the truth." — Gao Xingjian
The Girls of Usually follows the life of the author Lori Horvitz, giving the reader snapshot insights into her family life, her travels, and the relationships she develops along the way. The first part of her book, which comes together as collection of personal essays, grounds the reader in a setting filled with Jewish culture and a search for sexual identity. The inner dialogue present in the essays, along with the image of herself that Horvitz makes so prominent, immerses the reader in the life of the au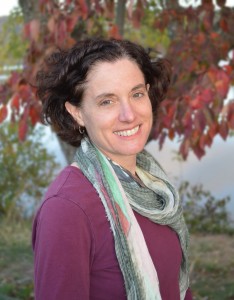 thor. However The Girls of Usually is more than just a collection of details surrounding a young, single Jewish girl who struggles to stay afloat in the dating scene while she discovers if she is straight, gay, or somewhere in between. The journey that Lori Horvitz takes, not simply from America to all over Europe, but within herself, calls out to any reader who glances at the page and reads what Horvitz has written about her experiences with past lovers.
Chinua Achebe once said that, "once you allow yourself to identify with the people in a story, then you might begin to see yourself in that story even if on the surface it's far removed from your situation… this is one great thing that literature can do—it can make us identify with situations and people far away." Mostly throughout the first part of the book, as we go through Horvitz's early life, we are introduced to the character of Joseph. While for the author Joseph is a real-life bad ex-boyfriend, to the reader he is every bad ex-boyfriend or girlfriend sitting there on the edge of our memories. We don't know Joseph, but we know a Joseph, and so feel right at home in Horvitz's memories of an emotionally chaffing relationship.
Horvitz's story doesn't end there, just like our own stories don't usually end after just one bad relationship. We find more stories to pile on, and Horvitz does so in bulk. Through her essays we are given a first row seat to witness her exploration of the boundaries of human connection. If you were to skim the page you would find simply a story of a girl coming to terms with her sexuality. While that is an important detail in and of itself, a thorough devouring of her story tells us more than what it's like to be single and gay. It tells us how it is be human, single, and searching not only for yourself but for your place in the world, be it a country, city, or another person. The Girls of Usually not only speaks to the closeted or confused, but to anyone who has felt out of place in a relationship, or even in their own skin.