The Friday Five with Josh Johnson
September 16, 2016
"The Friday Five" is a chance to hear directly from Truman alumni. We are constantly inspired by members of the Bulldog community, and "The Friday Five" provides an opportunity to share some of their wise, meaningful answers. Their stories show what it means to be a Bulldog Forever, and hopefully their insights will allow us all to learn and grow together. This week we are introducing you to Josh Johnson.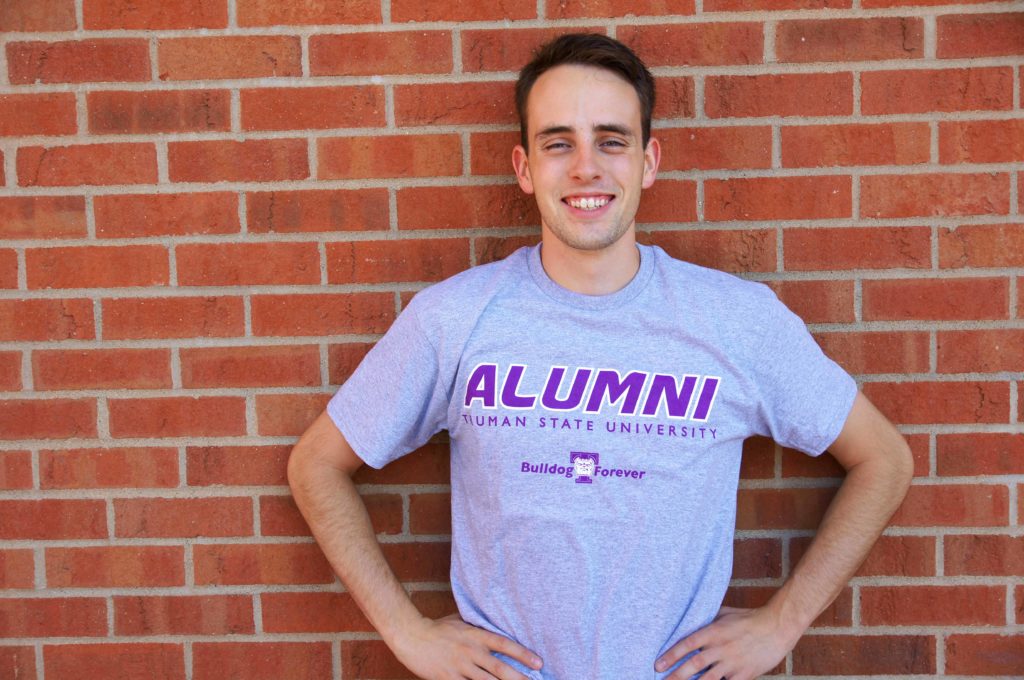 Josh Johnson graduated from Truman in December 2015 with a Bachelor of Science degree in accounting. While at Truman, he was involved with Beta Alpha Psi, Campus Christian Fellowship, and K-Life. Josh is from Kansas City, MO, but is currently in Kirksville completing a master's degree in accounting. He completed an internship with the accounting Big Four firm, PwC, and plans to join the firm full-time upon graduation.
Why did you choose Truman?
I originally chose Truman because of the great price, but I couldn't be happier with my decision. An often-overlooked detail about Truman is the great faculty-to-student ratio. I have been able to work closely with professors in an individual setting. These opportunities have been some of the most influential for me.
What do you do now?
After I graduated, I immediately started an internship at a public accounting firm. As an intern, I really didn't know a whole lot of the people who had been with the firm for an extended period of time, but it was really great to be able to make instant connections with other Truman alums. Talking about their favorite professor or favorite restaurant was a perfect way to connect!
Why did you choose Truman for grad school?
I chose to return to Truman for graduate school for several reasons. One, our accounting program has one of the best CPA pass rates in the country. Two, I had already formed relationships with professors during my undergraduate studies so I knew how to work with them and what their teaching styles were. And three, I was already settled in to life in Kirksville and I would still have a good group of friends going to school here.
How has Truman helped you become successful?
Truman helped me be successful by challenging me to think critically for myself in every one of my classes. Not just my liberal arts studies but in my major classes as well. This translated well into the real world where there is rarely a textbook or other guide that can describe what to do exactly.
What advice do you have for current Truman students (either in general, or specifically to students wanting to pursue a similar career path)?
Appreciate college! You have so much freedom with your schedule and how often you see your friends. It would be very hard to find another time in your life that you'll only have 20 hours of scheduled obligations a week and all your friends within a three-mile radius. Take advantage of it!
Do you know any alumni that we should spotlight on our website? Let us know.