Bulldogs Supporting Bulldogs: Marketing Yourself
January 15, 2016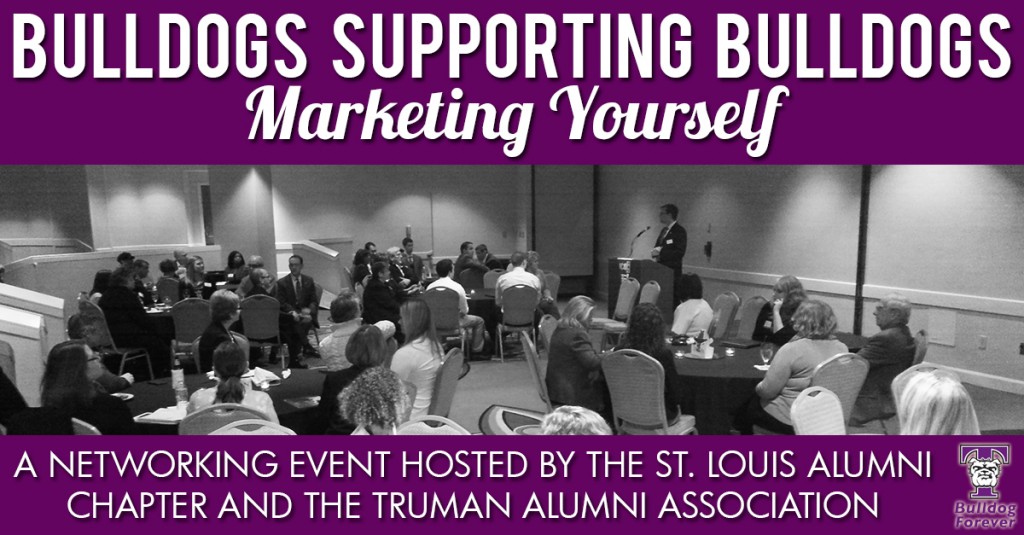 Join us for an evening of speed networking with the Truman Alumni Association and the St. Louis Alumni Chapter. This event is Saturday, January 30, 5:30-7:30 p.m. at the St. Louis Airport Renaissance, Penthouse Ballroom, 9801 Natural Bridge Road, St. Louis, MO 63134.
No matter what point you are in your career, networking can be crucial for everyone regardless of age or career field. This event features special guests from diverse backgrounds and a wide range of careers. The agenda includes a keynote speaker, followed by speed networking groups that will discuss various topics like utilizing LinkedIn and other social media, resumés and applications, interview tips, how public service can boost your career, along with time for general networking with all attendees. Enjoy FREE food, meet amazing alumni and friends, and build your network!
We have an amazing lineup of speakers and discussion leaders: http://www.truman.edu/alumni-donors/events/bulldogs-supporting-bulldogs-2016/
Join us for a great event!