Hybrid rice technology development
December 7, 2015
China has used hybrid rice technology to help feed over 20% of the world's population. Even more amazing, the farmers only use 10% of the world's total arable land to grow the hybrid rice. (The United Nations Food and Agriculture Organization 1991 statistics show that 20 percent of the world's rice output came from 10 percent of the world's rice fields that grow hybrid rice). Today, over half of China's rice-growing land area is planted with hybrid rice, and China is by far the largest hybrid rice producer in the world currently.
The conventional rice below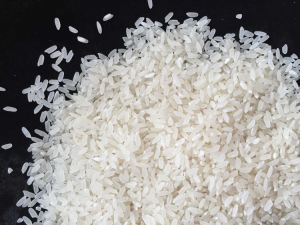 The hybrid rice below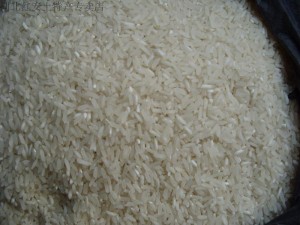 Outstanding contributions of Yuan Longping
Yuan Longping, known as the "Father of Hybrid Rice", an agriculture scientist from China. He started his own research of indica hybrid in 1964. He discovered male-sterile rice firstly. Then he worked in the hybriding paddy and carried out experiments on farmland. Finally he made breakthrough in 1973. He was the first person who succeeded in developing the technique of hybrid rice seed production in 1975. The new technology was tested in many areas of South China in 1974 and 1975, and then extended to other areas. Since then, China became the first country that is capable of producing hybrid rice.
When I was in elementary school, still remembered our history textbook said: He (Yuan) proclaimed to the world: "China can fully solve its food problem independently. In addition, China can help people all over the world solve the global food problem.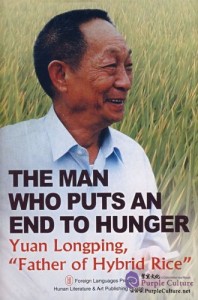 In his famous book Toward a Well-fed World, Don Paarlberg, a famous agroeconomist in U.S. wrote, Yuan's achievement is a victory over the threat of famine, and he is ushering us into a world with ample food."
The breaking news about his super-high-yielding hybrid rice
Worldwide, 20% of rice comes from the rice species created by hybrid rice following his methodology. Also, many countries in Africa are taking benefits from the success of hybrid rice in China.The yield per mu (one mu equals 1/15 of a hectare) was as high as 847 kilograms.
Recently, a new record of 1067.5 kilograms per mu was established in September 2015.
Yuan is still work hard, constantly improving hybrid rice crops and increasing the yield.
Biography
"First, I wish that by 2012, my team and I can complete the Phase-III super hybrid rice, which is expected to yield 13.5 tons of rice per hectare. I hope I can live another 10 years until 2020. By then the yield will be improved to 15 tons per hectare," Yuan said at the 21st Century Forum in Beijing.

"Second, I wish that hybrid rice will be spread all around the world to solve the problems of hunger and ensure food security worldwide," he said.
Mr. Yuan, he was born in B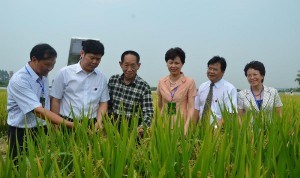 eijing, China in 1930.
He graduated from the Southwest Agriculture Institute in 1953.
He likes playing Erhu( Chinese violin), swimming.
He came up with an idea for hybridizing rice in the 1960s. During that period, China was suffering series of natural disasters and inappropriate policies had plunged China into an unprecedented famine that caused many deaths. So he decided to devote himself to the research and development of a better rice breed to save the huge population of his country.
In 1979, his technique for hybrid rice was introduced into the United States, it was the first case of intellectual property rights transfer in the history of the People's Republic of China.
He is currently the director of the China National Hybrid Rice Center and the professor of Hunan Agricultural University.
He is a member of the Chinese Academy of Engineering, also a member of foreign associate of the U.S. National Academy of Sciences (2006).
Yuan won the State Preeminent Science and Technology Award of China in 2000, the Wolf Prize in Agriculture and the World Food Prize in 2004.
Yuan has been nominated for the Nobel Peace Prize in 2014.
Botao Huang
Truman State University
Economics '16 B.S