Lifeboats vs. Ships
December 4, 2015
When I signed up to work in education for the summer, I didn't realize I had signed up to walk from Thailand to Tibet in 100 degree heat.
I'm Shannon, and I'm a senior agriculture science student at Truman.
Last summer I lived on the Heifer Ranch, an education center and working farm in Perryville, AR. I'd never been to AR before, but I took a chance and drove 10 hou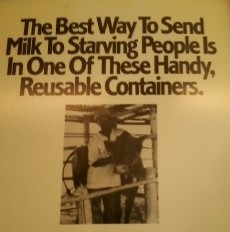 rs from Indiana into the heart of the Ouachita Mountains. You may have heard of Heifer International, a non-profit development organization noted for their distribution of livestock and their philosophy of passing on the gift. Their project participants don't receive a charity handout, but instead become donors themselves, participating in training and passing on their animal's first female offspring to another family.
In AR, I worked as an Education Facilitator along with a team of about 12 other education staff. I wasn't working with livestock in developing countries, but explaining Heifer's work and techniques to American youth and adults through a variety of activities. By simulating the conditions of a rural developing country, we hoped to get youth out of their comfort zone and thinking about hunger, poverty, agriculture, and Heifer's work a little differently.
Enter the Global Village. Seven different countries are represented as home sites, secluded from the rest of the ranch. They range from upper-middle class Guatemala with mattresses, windows & outside running water to the barren refugee camp (modeled after UNHCR constructions). Here's the North Thailand Hills home site:
Many groups spent a night in the Global Village and were sorted into various "families". Their fate was determined by lottery number and a variety of 'life cards' presenting situations like pregnancies, injuries, and blindness. Families could chose to obtain "medical care" for those situations, but they didn't know beforehand what they would need to give up in order to pay. Resources were distributed by level of privilege, and the number of students in each family was inverse to its wealth. Middle-class Guatemala receives only a few residents, while the slums & refugee camp had the most.  Chaperones could choose to be a senile elder or 2-year-old, but they couldn't make decisions or help with tasks. Otherwise, rules were minimal.
Sometimes it felt like we were fighting an uphill battle to get middle & high schoolers to take the experience seriously.  This is not Survivor. This is not the Hunger Games. This is someone's everyday reality.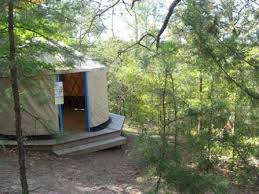 When the experience worked, major life lessons turned up. One "Zambian" adult stole firewood from another camp without consulting his family first, and his group was upset. Going forward, no one trusted the Zambian family or was willing to trade with them in the Village. Could it be that the actions of one representative skewed the perception and treatment of the whole group? Surely this never happens in reality!
One of the most telling questions was "Did anyone try to conceal how many resources their group had?"Yes, came the reluctant answer. One group didn't mention their knife and another made a point to hide firewood when others visited. There were only 20 participant, yet they were hiding supplies from their friends! Power dynamics sprung up shockingly fast. Sometimes the wealthiest house (Guatemala) was perceived as being stingy during trades, or the refugees (given no resources and instructed not to use English) were mocked for how they tried to sign and gesture.
Groups that came a day early spent a morning with team-building activities and puzzles before their night in the Village. I was told Heifer uses similar activities in their international projects. What? Aren't there more important things to worry about when you're trying to end hunger than getting neighbors to cooperate and communicate? But over the summer those two turned out to be more important than I had supposed!
You see, there's a huge difference between hunger relief and development work. Relief consists of meeting short-term needs now and is incredibly valuable in disasters, famines, and refugee camps. Groups like the Red Cross, World Food Programme, and USAID are relief organizations.  Development work, on the other hand, is a long-term commitment to building a better community and stable food supply. It can't be done alone—it requires changing mindsets to work together towards a common goal, understanding that results might not be immediate. Instead of providing emergency lifeboats in the storm, it's about building a better ship in the first place.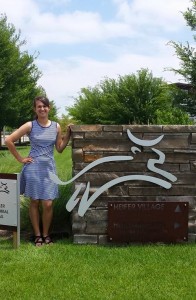 As for Arkansas and the Heifer Ranch, I can't imagine every partcipant took everything they learned & experienced to heart, but they all left different than they arrived and were more empowered about ending world hunger. That's the power of experiential learning, and one of the biggest reasons I want to work in agriculture education.
Debriefing the Global Village, everyone shared "aha moments". While talking with students about Heifer's projects was rewarding, my 'aha moment' for the summer was that the most important component of international development is developing people. And that makes the world a much smaller place!
Shannon Smith
Agricultural Science '16