What is Showcase Day?
Saturday Showcase Events are designed to provide as much information about Truman as possible in a one-day visit. Showcases are a great way for you to tour campus, meet future and current students, talk with faculty, or attend a presentation on financial aid and study abroad opportunities. You will definitely get the most out of your weekend!
One presentation on Showcase Day is put on by the Center of International Education Abroad (CIEA)! The presentation is presented by CIEA student workers to give perspective students a look on Truman State's aboard programs!
Here are some photos of our CIEA student workers, Hannah and Caroline, talking and answering questions about studying abroad!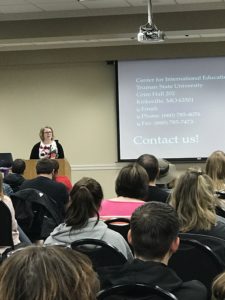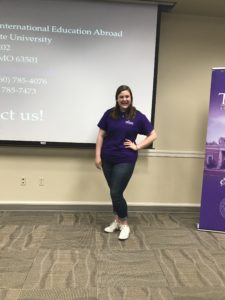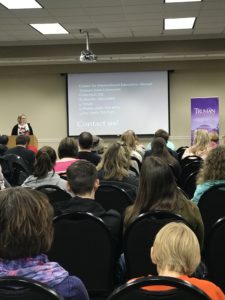 ---