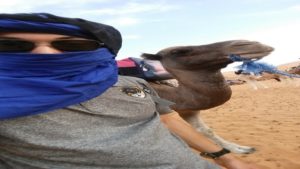 Brandon Crane
---
Currently studying in Morocco.
On Campus Involvements:
Interfaith Alliance – Co-Treasurer
Computer Science for Innovation Club
Explorers Club
Extreme Sports Club
Off Campus:
Attends Church and Bible study weekly. It's put on by the chaplain of the University. Through church, Brandon has been volunteering with refugees and migrants a lot. There's lot's of opportunities for that in Morocco.
Travels:
Most notable places include Fez, Rabat, Asilah, and Merzouga (Sahara Desert).
---
Brandon was a part of re-bandaging the wounds of refugees
during an open doors event at a church. This is one of the
refugees he helped. This photo was taken in Fez, Morocco!
Sahara Desert near Merzouga!
Playing Bubble soccer publicity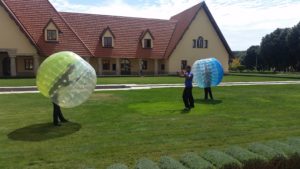 ---
For more info. on Brandon's Morocco program!
---