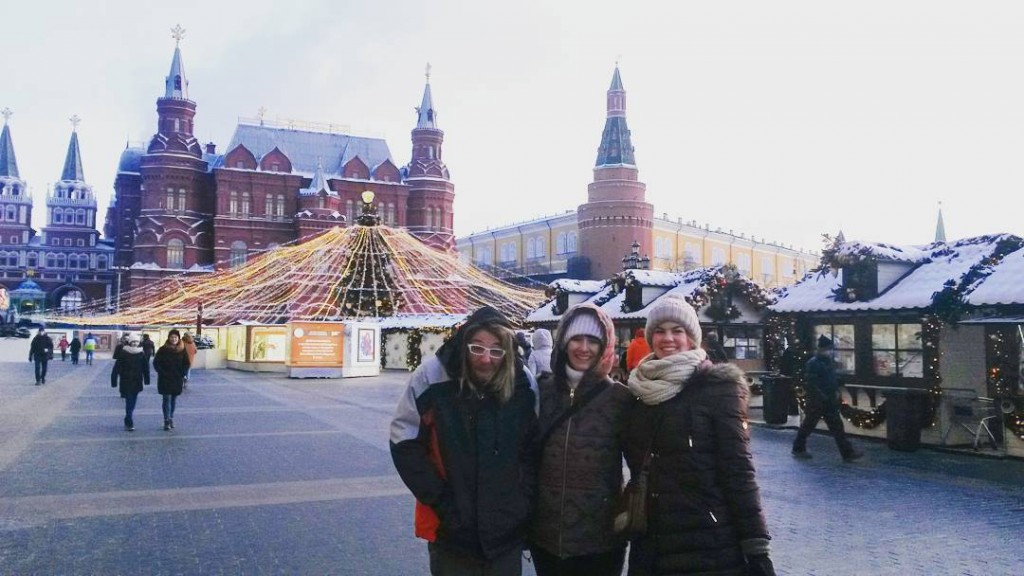 January Student of the Month: Madison Elmore
Featured: Me (Madison Elmore) my roommate Christi, and our new friend Patrick.
Location: The walls of the Kremlin in Red Square, Moscow, Russia.
This picture represents a perfect day spent with my new wonderful friends, embracing the cold with head-on! As they say in Russia, there is no bad weather, only bad clothes! Lights are still hung everywhere and decorations abound because in Russia because of the New Year/Christmas holidays (January 1-10 & 14). This day was really special because it was a wonderful opportunity for me to bond with the other program members and see downtown Moscow during the holiday. To me, this is a perfect beginning to a great semester abroad!
---