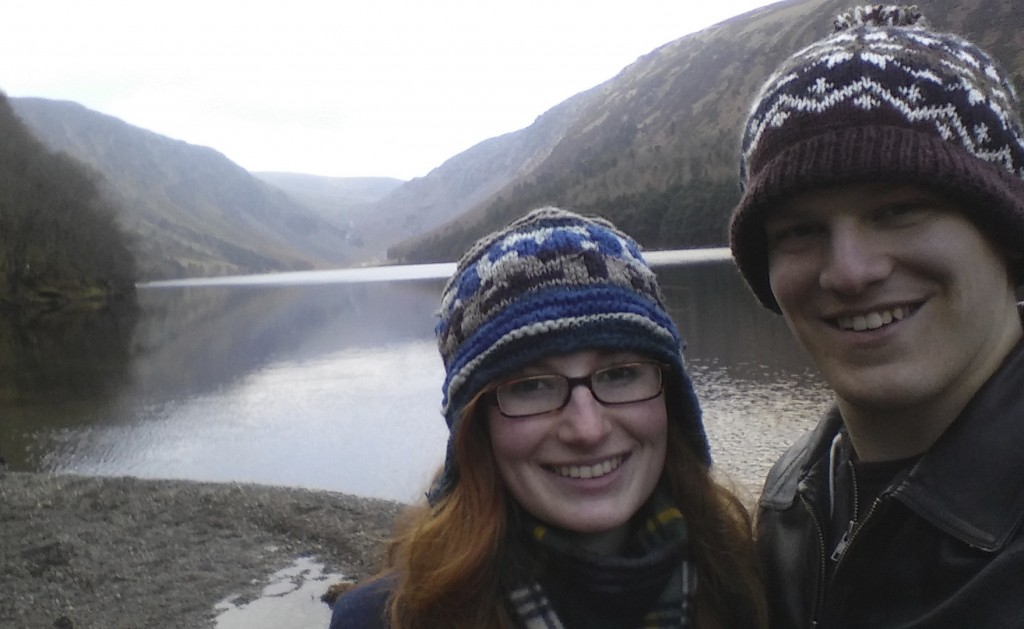 Ever since I understood the concept, I knew I would study abroad in college.  I don't have an exciting epiphany story about deciding to study abroad.  I don't even have an exciting story about deciding to go through with it.  I was never on the fence.  If you ARE on the fence, definitely go abroad.  At the very least you will have a more exciting story about how you got there than I do.
I do have a story (albeit, not an exciting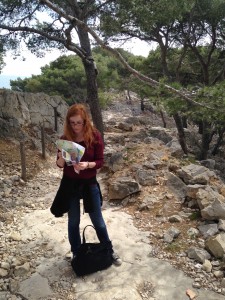 one) about how I decided where to study abroad.  I, like many other Truman Students, want to save the world.  I intended to go to an African country so I could learn about the places that I hoped to help later on.  While development is still my main focus, I decided against the programs that were offered in Africa, such as Missouri-Ghana or a CCIS program in Morocco.  These programs are, no doubt, excellent, however they were not the best fit for me. I decided to go to France instead because I wanted to get language immersion and I wanted an exchange program.  I wanted the independence that a traditional study abroad program didn't offer.  This led me to ISEP.
Grenoble was not my first placement choice for ISEP.  As soon as I arrived, I realized that ISEP perhaps knew better than I did where I belonged.  Grenoble is a decent sized town (a bustling metropolis compared to Kirksville) situated between three mountain ranges in the Alps.  Needless to say, it was breathtaking.   The campus, which is home to 5 universities and 60,000 students, was clearly a relic of the late 60's when everyone thought concrete was classy and timeless.  My dorm, which was mysteriously closed when I arrived, was….minimal.  To put it nicely.  However I soon learned to love it.  And had I truly despised it, it would not have been a problem to move to a nicer, more expensive dorm.
At some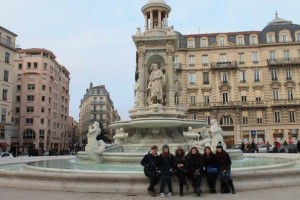 point during study abroad, everyone will feel shocked, unprepared, maybe even hopeless.  I am pretty adaptable and easy-going; yet even I had moments of doubt.  Don't kid yourself.  At least once, you will want to hop on a plane.  Maybe when you think that you will never have Wi-Fi.  Maybe when you learn that the French don't consider toilet seats a necessity.  Maybe when you get yelled at in the cafeteria for taking too much food.  But don't let this intimidate you.  As long as you keep an open mind and roll with the punches, you can limit your urges to abandon ship.  I ran into all sorts of issues and I only almost left once (you guessed it—the Wi-Fi incident).
France, I imagine, is not nearly as culture-shock-inducing as some other countries.  Still, you will have to adjust to feeling chronically frumpy (yes they ARE that fashionable), an obscene amount of bureaucracy (its 2015, can I really not fill this form ou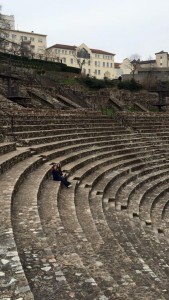 t online?!), and a lack of toilet seats (although my quads thank me for the squatting). Don't worry, the 3-euro wine, abundant cheese and late-night kebabs more than make up for these trials.
After jumping through a few extra hoops, I was able to take a wide variety of classes.  I was able to learn about Economic Integration from a professor who has advised several governments on the topic.  I studied the Anthropology of Islam in the wake of the Charlie Hebdo attacks.  I listened to guest speaker from several organizations in my Politics of Gender and Sexuality class.  All of these topics would be interesting to learn about anywhere, but hearing about them through the French perspective gave me unique insight.  Being an exchange student was perfect for me because it allowed me to continue taking classes relevant to my major while learning French.  Perhaps the best thing about my classes was that they only met once a week, had little-to-no homework and I didn't have any on Fridays!
I'll admit, most of my friends were not French.  Still, I made friends with other international students from all over the world.  My university did an excellent job of integrating international students into the social scene.  Making friends was something I had worried a lot about, especially doing an exchange as opposed to a program.  As it turned out, making friends was one of the easiest parts of the whole experience!
These new friends made trav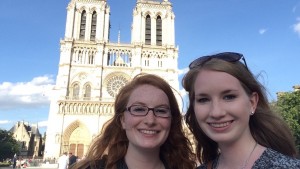 elling more exciting.  And boy did I travel!  On the train home from a day-trip to Lyon, one of my friends announced that tickets to Geneva were only 13 euro the next day.  Sure enough, we woke up early the next morning for an impromptu day trip to Switzerland! For one of our two weeklong breaks, my new friends and I went to 5 cities in Italy.  I saw so much history, rode so many trains and ate SO MUCH pasta.  I was able to stay after exams and my sister joined me.  We visited Germany, the Netherlands and Belgium.  It was quite a grand finale.  All of the travelling was absolutely the highlight of my time abroad.
Now for the corny part (ok so maybe it was all the corny part….) Study abroad is a unique opportunity to learn and travel.  It will absolutely make you a stronger person.  And yes, you will learn a lot.  If you're not sure whether you want to study abroad, I would definitely recommend that you take a chance and go.  If you do want to go abroad, try to go somewhere that is a bit out of your comfort zone.  My semester in Grenoble was the highlight of my college experience, and it will probably be one of the highlights of my life.
written by Fall 2015 Study Abroad Ambassador Julia Wolfe (ISEP)
---