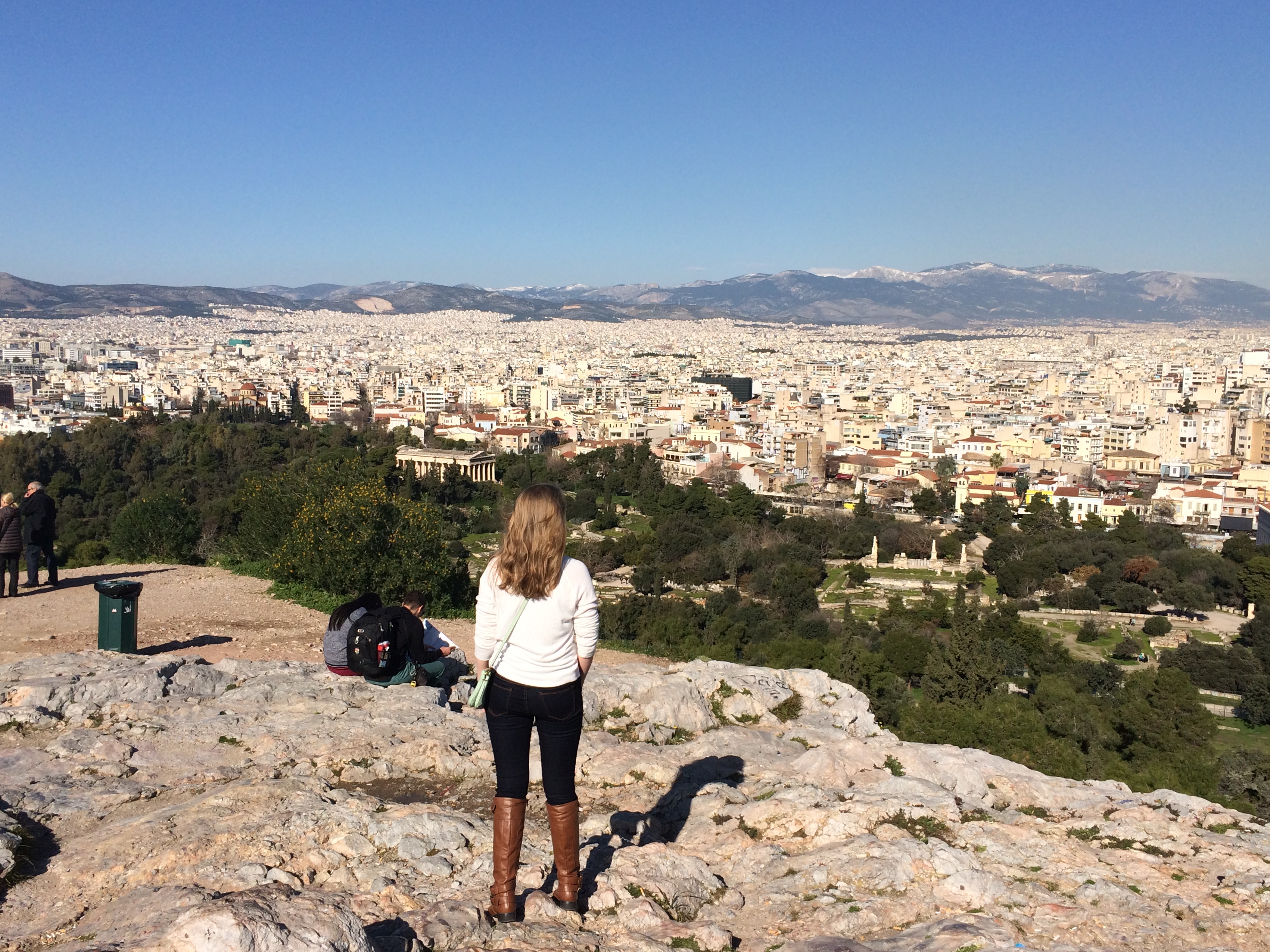 Studying abroad is something that everyone wants to do at first.  Freshman year begins and students are ready to take the next flight out to their country of choice.  Then they get settled in to the college life and studying abroad becomes just a thought at the back of the mind; while it still sounds super cool, it may not seem attainable.  I know all of this because I was that freshman who knew I wanted to study abroad coming into college.  Then I was that sophomore who was comfortable with life in my small college town and couldn't see life outside of it.  But, I eventually became that junior who committed to a study abroad program that changed my life.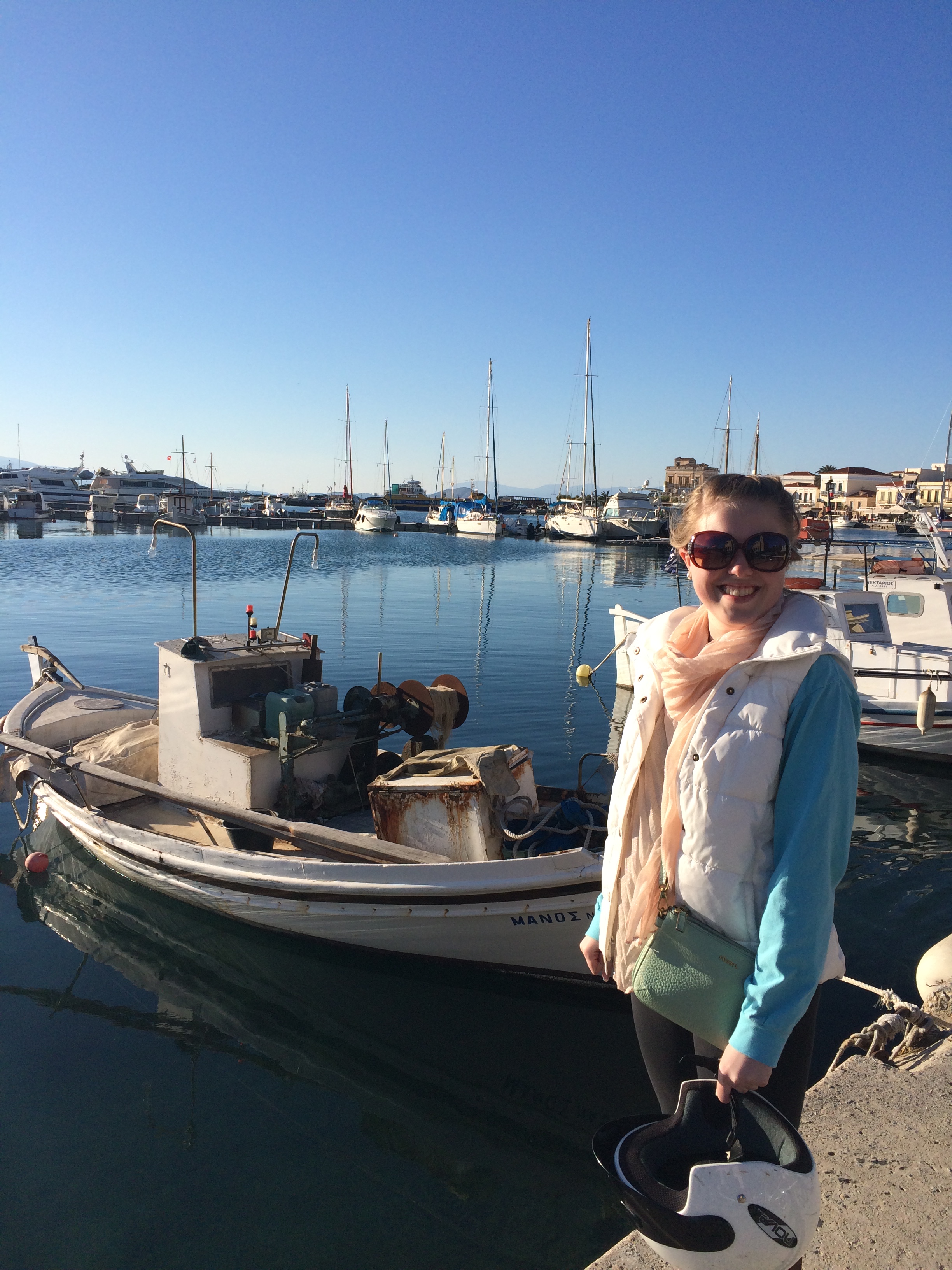 It was unforeseen circumstances that led me to take the plunge to study abroad.  I decided I needed to get away for a semester and I had always wanted to go to Greece so why not?  Then the doubt set in.  Was I actually going to be able to do this?  My biggest concern was missing out on things back home but I decided that this was a once in a lifetime opportunity that I was just going to take.  I mean when would I ever be able to pick up my life and move across the world for four months?  So I applied, filled out all of the paper work and packed up my things; at this point, the journey that I was about to embark on still hadn't hit me.  I said goodbye to my parents at the airport and it STILL hadn't hit me.  In fact, it didn't hit me until I was on the last leg of my flight from London, England to Athens, Greece; the worry and panic set in and I wasn't sure what I had gotten myself into.
Little did I know when I stepped off of that plane just how much my study abroad experience would end up changing my life.  It was scary to be immersed in a culture of which I did not know the language and had only read about on the internet.  It was frightening to start at a whole new school; hello freshman year all over again!  B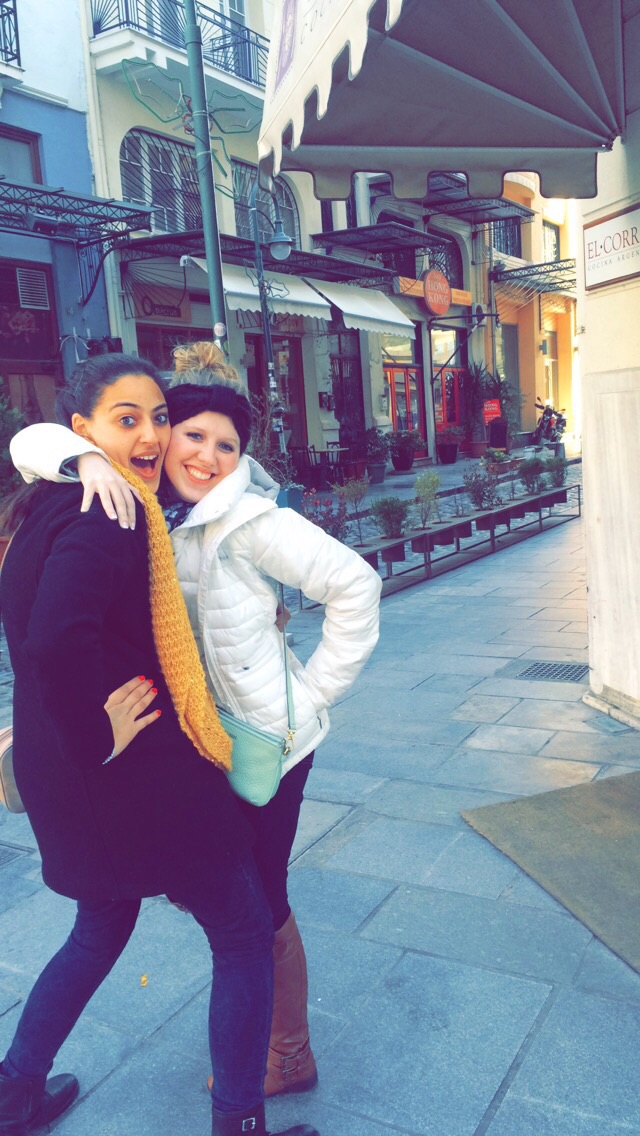 ut somehow I surpassed all of the expectations I had for myself and did it.  Everyone I met was in the same shoes as I was and that was comforting.  It is easy to think that you are going this alone but in reality, there are a lot of students in your program who are experiencing this for the first time as well.  It is difficult to remember that the programs your study abroad advisers send you on actually have people in place who are ready to accept you and willing to help you in any way you need.
The individuals that I met on my first day in Athens became my best friends throughout the semester.  Through the people I met and the experiences I had, I was able to develop a much greater understanding of the world than what I would have been able to gain from just staying in the United States.  I had the opportunity to make friends with people who had differing views and beliefs and who were living such different lives than anything I had been previously exposed to.  Despite all of our differences, we all shared one common goal: to experience the world outside of our comfort zones.
My school was located in a small neighborhood of Athens and it was the perfect location for a study abroad experience.  I had the opportunity to experience smaller city life like I was used to while only being a bus and metro ride away from the bustling downtown city life.  I visited the local farmers market weekly and was able to eat Greek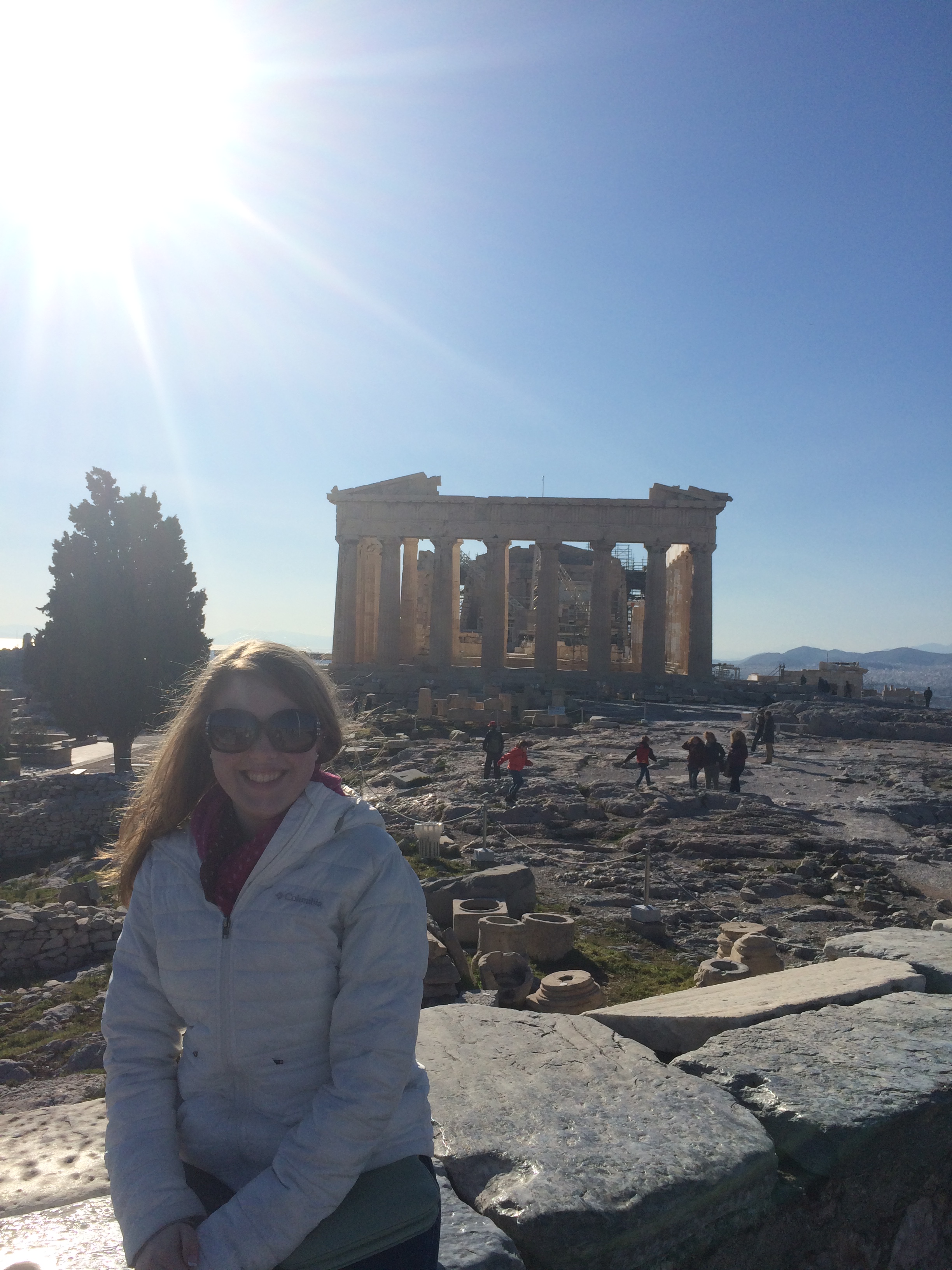 cuisine whenever I pleased.  I even had the opportunity to see the historic Acropolis up close every day, something that I never thought I would get to see in my lifetime and something that most Americans can only dream of ever seeing.
All of my classes were taught in English (one of the reasons I chose this program) but the material learned both in lecture and during classroom discussion was so much more than could have been gained in my classes in the United States.  Politics, religion, economics and a myriad of other issues I never even knew existed were discussed and my world view dramatically expanded.  One of the ways study abroad changes a person most is how they leave viewing the country they came from and the world around them.
I studied hard during my time in Greece but I also had the opportunity to travel!  My program offered three excursions that showed me a small part of the history Greece holds.  I was able to learn about the Greek gods while standing in what was once one of the world's greatest civilizations.  I traveled around mainland Greece and the Greek islands, conquering cities such as Thessaloniki and Delfi as well as the extremely popular Santorini.  Everywhere I visited was all I could have ever imagined and more.  I also traveled to Paris, France and was able to fulfill a lifelong dream of seeing the Eiffel Tower in person.  I had the opportunity to experience life in Egypt when I vacationed there with a friend during my spring break.  I was a tourist w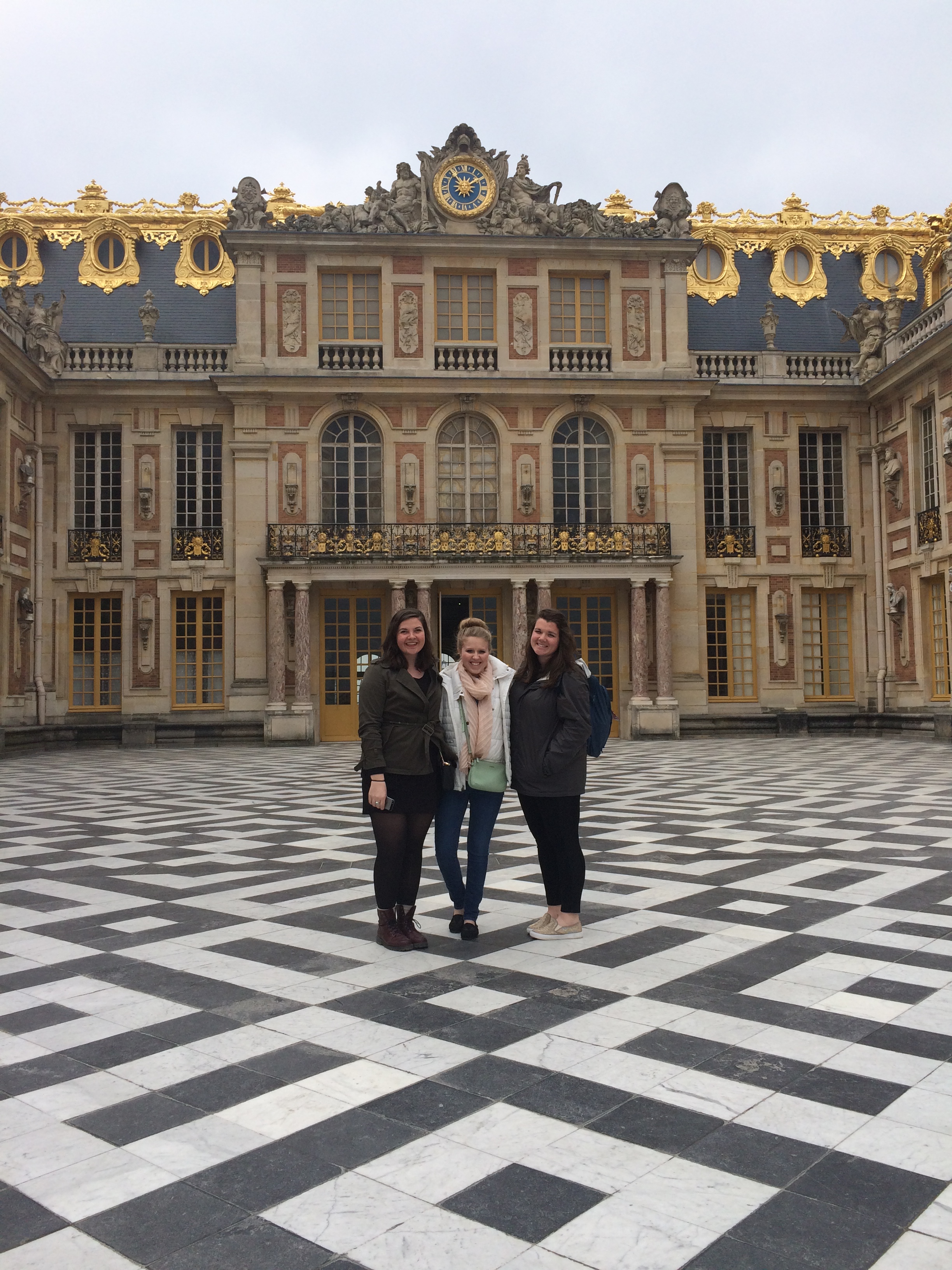 hen I rode a camel around the pyramids and got to experience the culture of Egypt when I was able to attend a wedding.  I experienced famous world landmarks-the Parthenon, the Eiffel Tower, and the Egyptian Pyramids-all during my one semester abroad.
My time abroad definitely awakened a desire within me to travel more.  While I did not get to travel to all of the places I wanted to, I did get to travel and see things I would have never thought imaginable.  Studying abroad changed my life in more ways than one and I will be forever grateful and thankful I had the opportunity to do this when I was only twenty years old.
Oh, and about missing out on things back home: yeah I did miss out on things back home but the experiences gained during my time abroad far surpass the few events missed back home.  So don't miss out and take the opportunity while you can – you never know when you will get this chance again.
written by Amanda Myers (Missouri-Greece Program in Athens, Greece)
---