The First Glance
October 10, 2013
While residents of C-Hall have been busy getting acclimated to the newly renovated south side of the building, our contractors have been hard at work on the north side.
Today we are bringing you the first glance of all of the work that has been completed so far on the north side. Much of the work happening on the north side is very similar to  what was done on the south side.
One of the biggest projects happening on the north side is the installation of a brand new elevator. At this point the old elevator is completely demoed out and just waiting for the new elevator to be installed.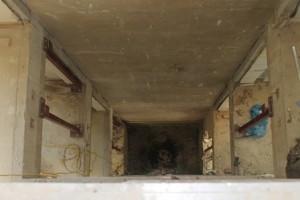 A view of the empty elevator shaft from the 5th floor.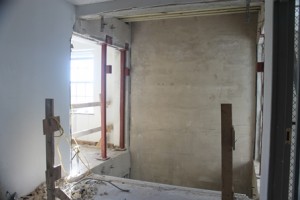 What the area outside of the elevator currently looks like.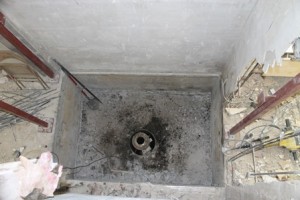 A view of the empty elevator shaft from the 2nd floor.
Similar to the south side of the building, the north side is being outfitted with a new fire sprinkler system which is nearing completion.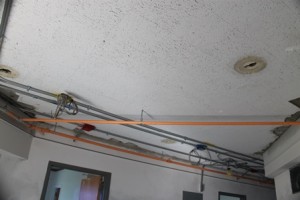 The orange piping is the water line for the sprinklers. The sprinklers add an additional fire safety component to the building.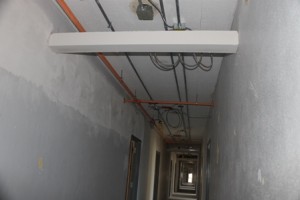 The ceiling is just waiting for a new drop ceiling to be installed.
A few community spaces are also getting an update. First, the 2nd floor lounge is on it's way to looking a bit more updated.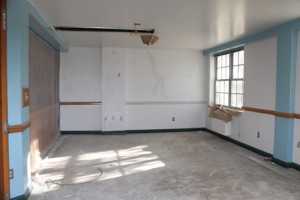 The portion of the lounge is waiting for new carpet and paint.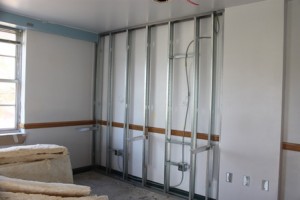 Framing for a counter top similar to those in the other lounge as been added.
In addition to the 2nd floor lounge an additional computer room and quiet study space is being added to the 1st floor. This space is located on the 1st floor where the old women's public restroom was.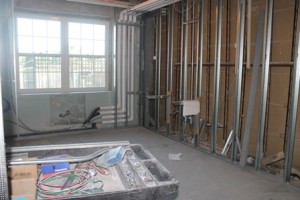 This space will house additional computer work stations for residents to use.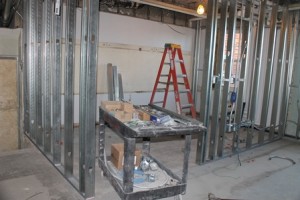 Framing has gone up for the quiet study space attached to the computer room.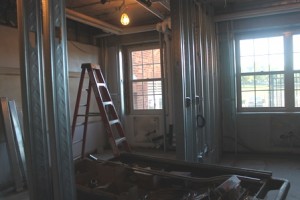 A another view of the quiet study and computer room.
Even there is still quite a bit of work to be done, we are well on our way to having a fully renovated building, which I couldn't be more excited about!