It's The Little Things…
March 20, 2013
While Centennial has not seemed nearly as noisy lately, plenty of little things have been happening on the South side of Centennial.
New lighting fixtures have been put in all of the hallways: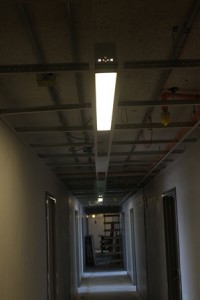 The lights will be level with the drop ceiling.
All of the door frames have been painted and the walls are ready for a fresh coat of paint soon.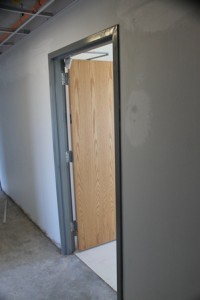 The door frames are a dark gray color.
Some of the breaker boxes are currently being rewired.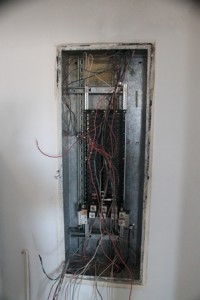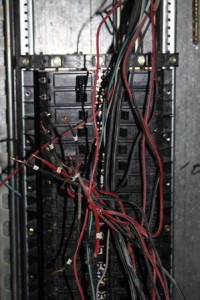 A close-up view of the wiring. Looks a little bit confusing, huh?
Ceiling tiles are starting to be put in: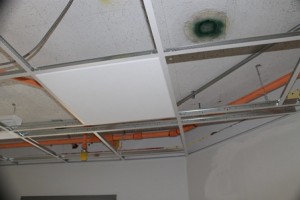 The ceiling tiles will be all white and look very similar to those that are in Dobson Hall.
(Don't worry, the green spot is just spray paint!)
Last, but certainly not least, the brackets for the built-in computer stations in the 2nd floor lounge have been put in.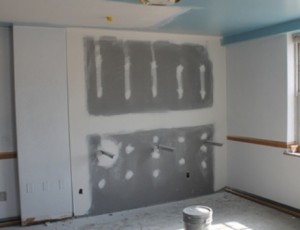 These built-in computer stations will take the place of the current computer lab. The computer lab will be converted into a reserve-able conference room.
Those are all the updates we have for now! Soon we should be able to see some new carpet, new paint, and much more!
Do you have questions about the renovations? Feel free to leave a comment and let us know!