With the North side complete, the South side is making progress – updated 03/03/11
March 3, 2011
It has been a while since we have posted, but fear not we haven't forgotten about Ryle's South side.  You'll be happy to know that over the past few months the North side has become home to many people and we cannot wait for this fall to open up the south side.  Below you will find some pictures of the progress being made with renovations, as well as some of the features that only being offered in the south side.  Enjoy!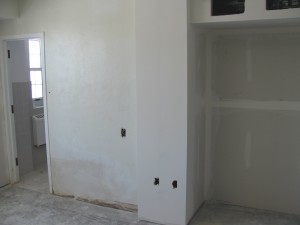 Sample 5th floor resident room.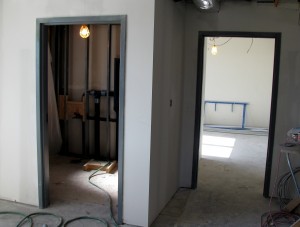 View of 5th floor public bathroom & study bubble.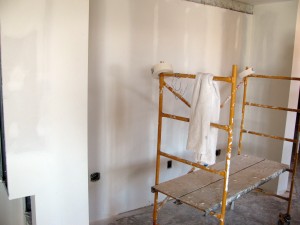 5th floor lounge computer station.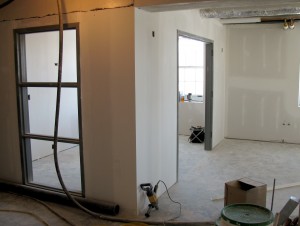 5th floor kitchen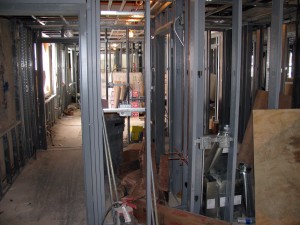 Sample of NEW ADA bathroom.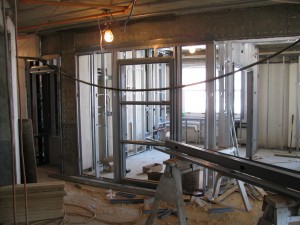 1st floor kitchen.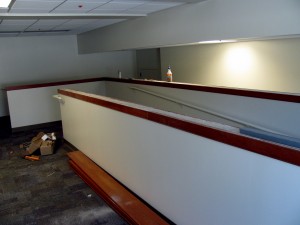 New feature of Ryle Hall – wheelchair access to cafeteria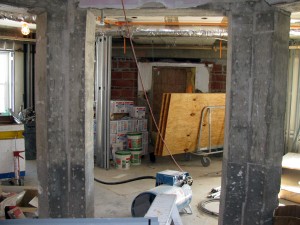 View of 1st floor lounge – door to be installed goes to parking lot in south-east