DOB is almost DONE.
June 29, 2009
After walking through Dobson last week, it is obvious that the Hall is close to completion. Construction crews are putting the final touches on the building, systems are being tested, and new furniture is being moved into the building. Looking back at some of the photos from the first post, it is amazing to see how far things have developed.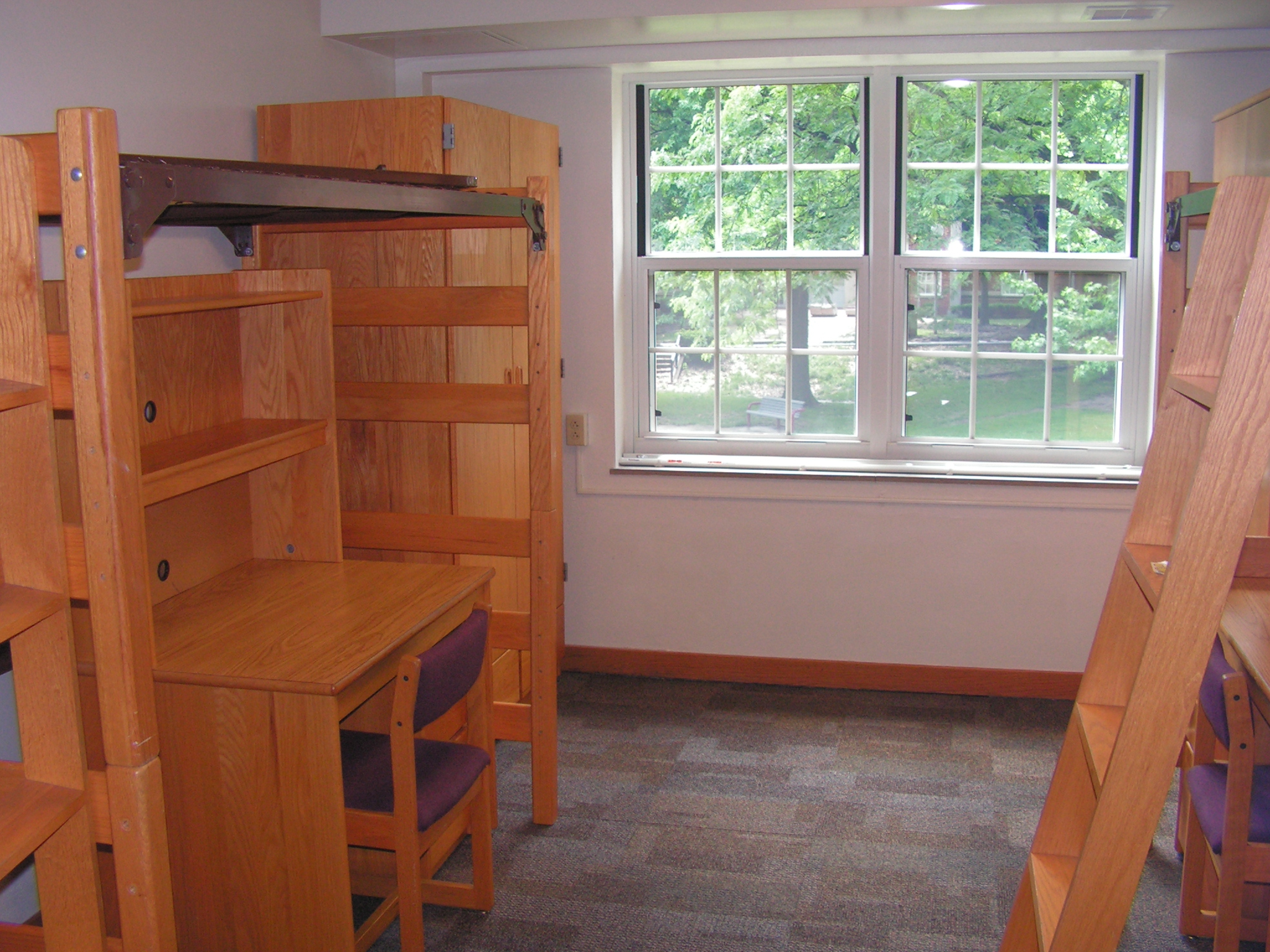 Dobson double with furniture.
Dobson Double with furniture. Each resident gets: chair, desk, shelf, personal drawer, wardrobe, and lofted bed. Roommates will share a chest of drawers (3 or 4 drawers).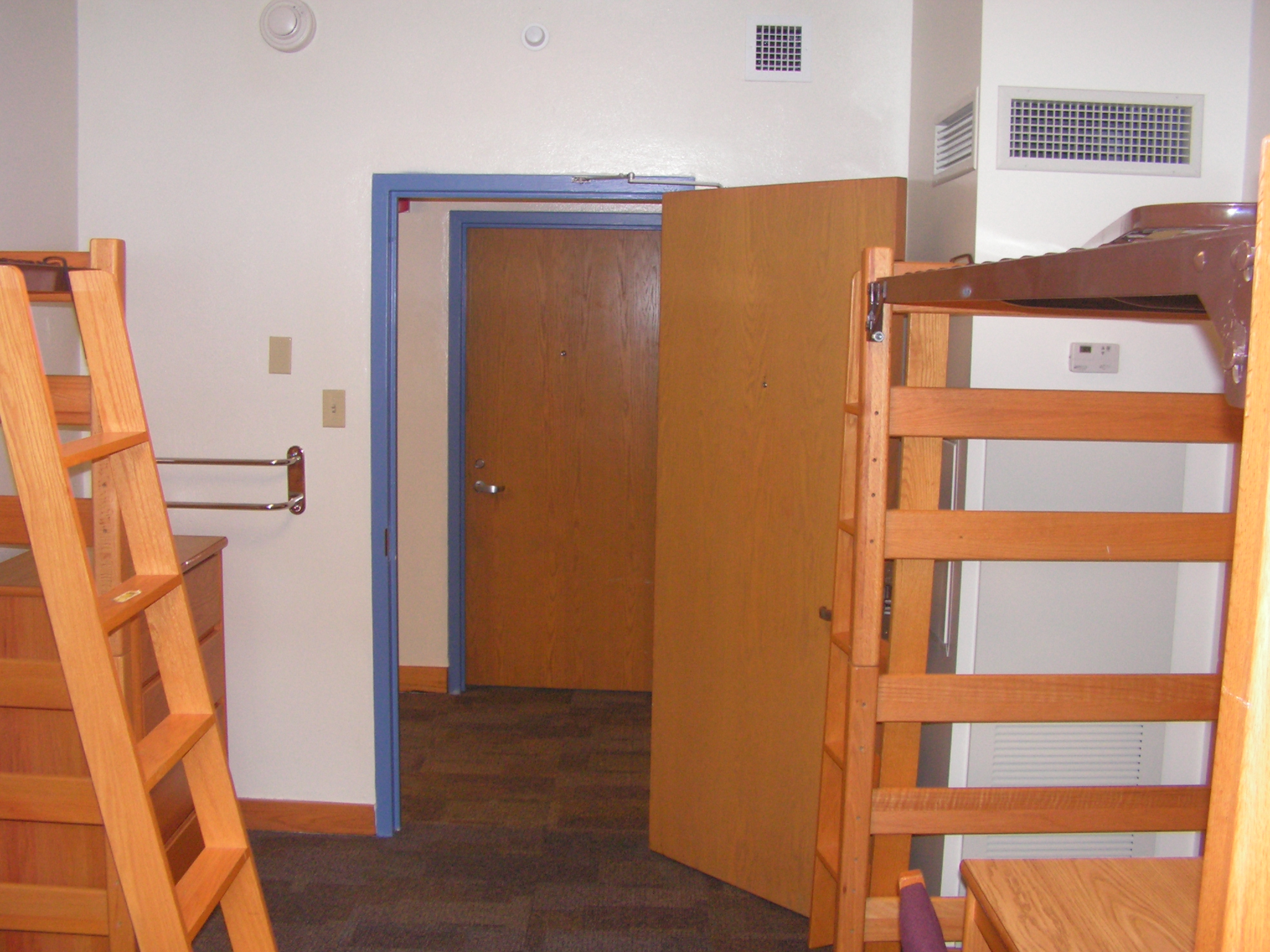 Dobson double facing the door.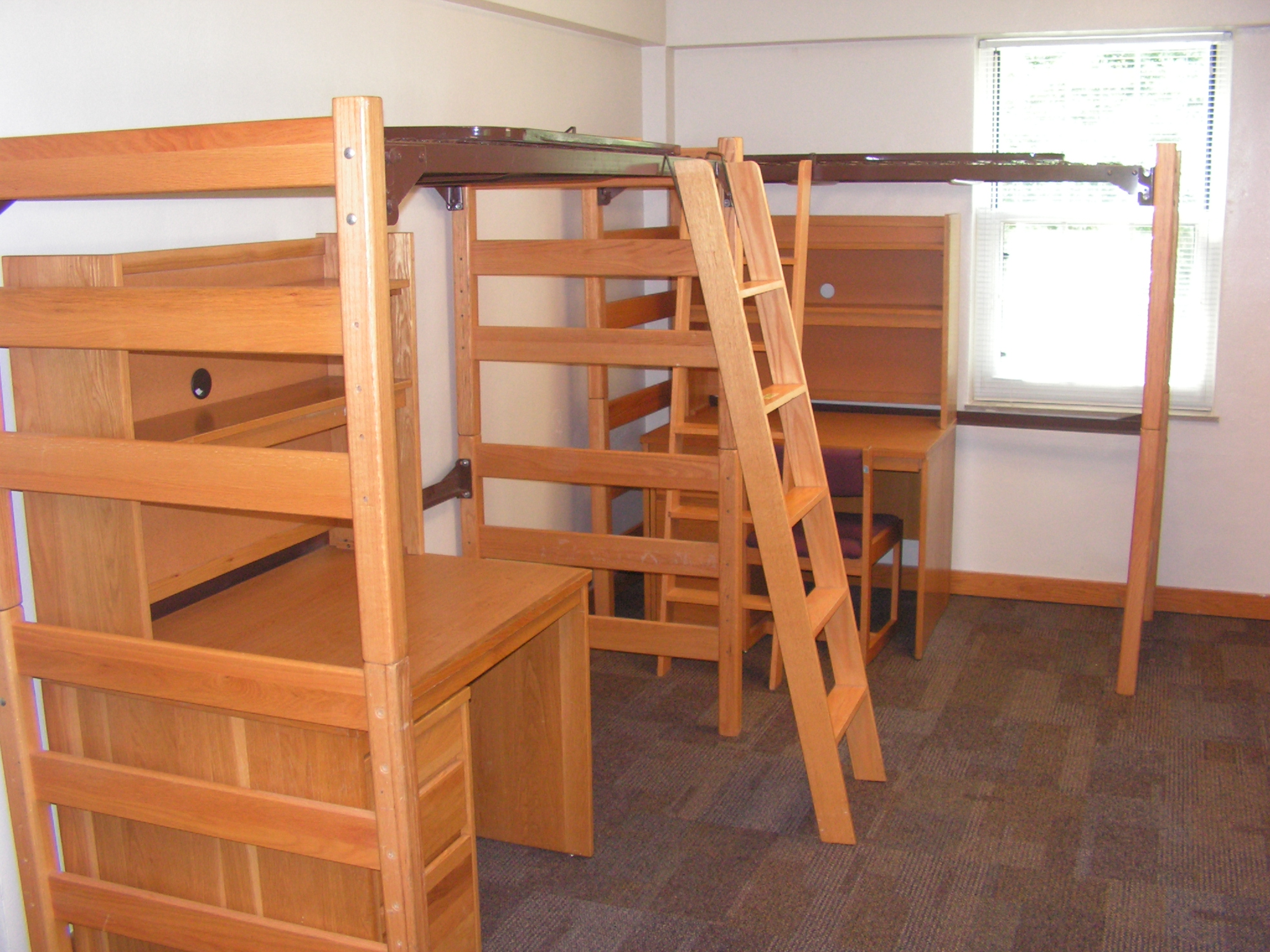 Dobson triple with furniture.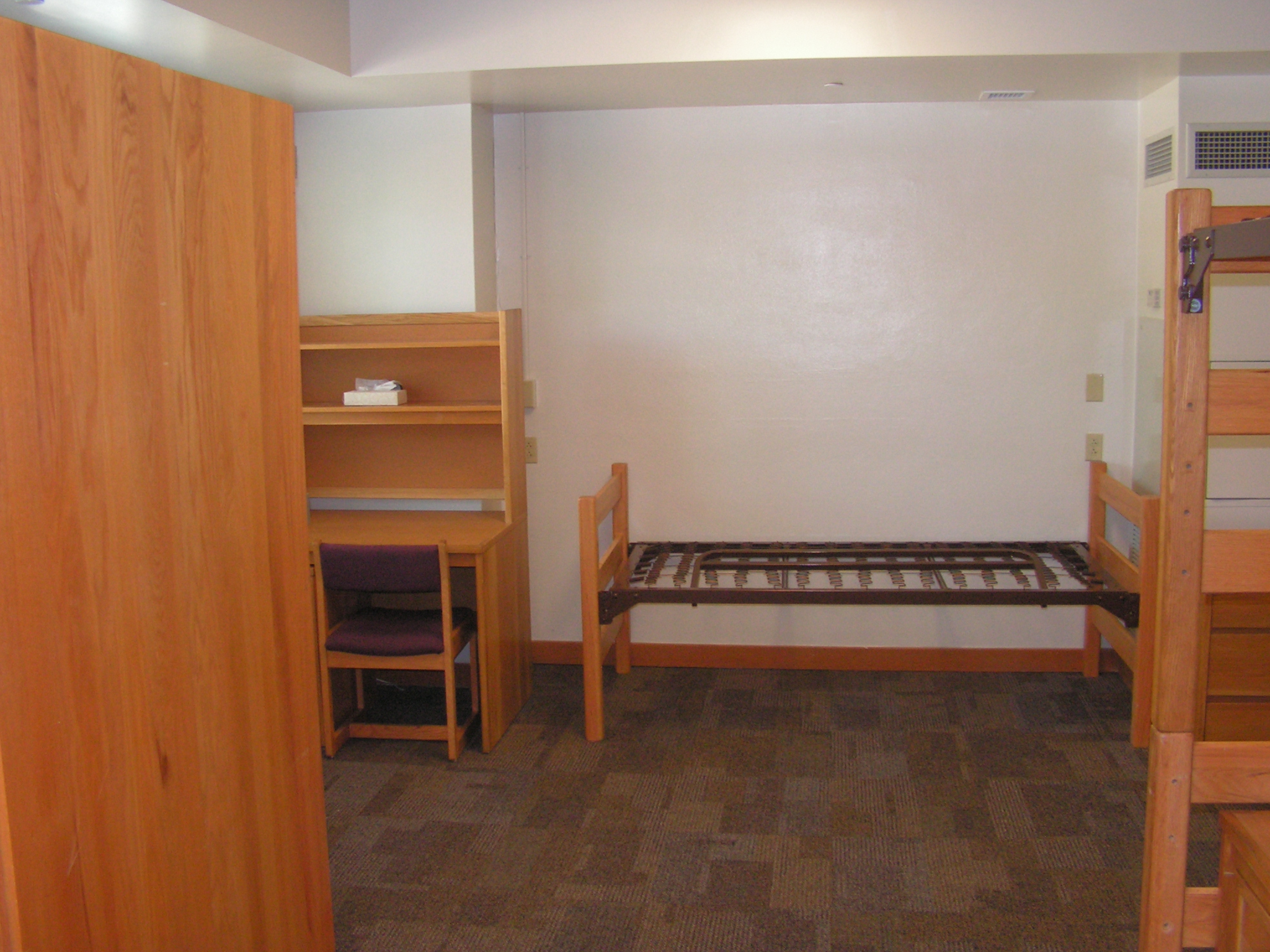 Dobson triple with furniture.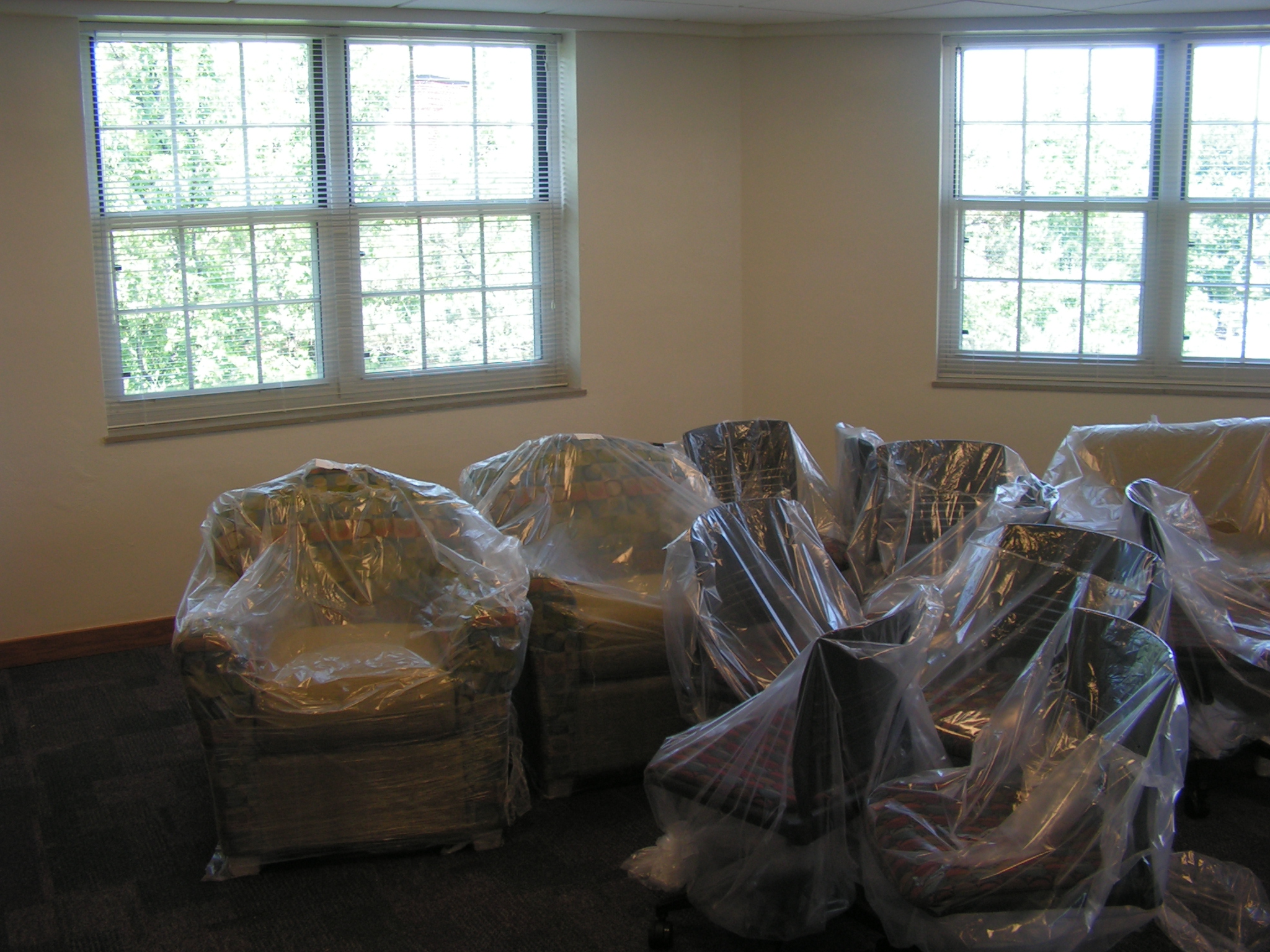 The new furniture for the lounges has already arrived and stared to be placed in the floor lounges.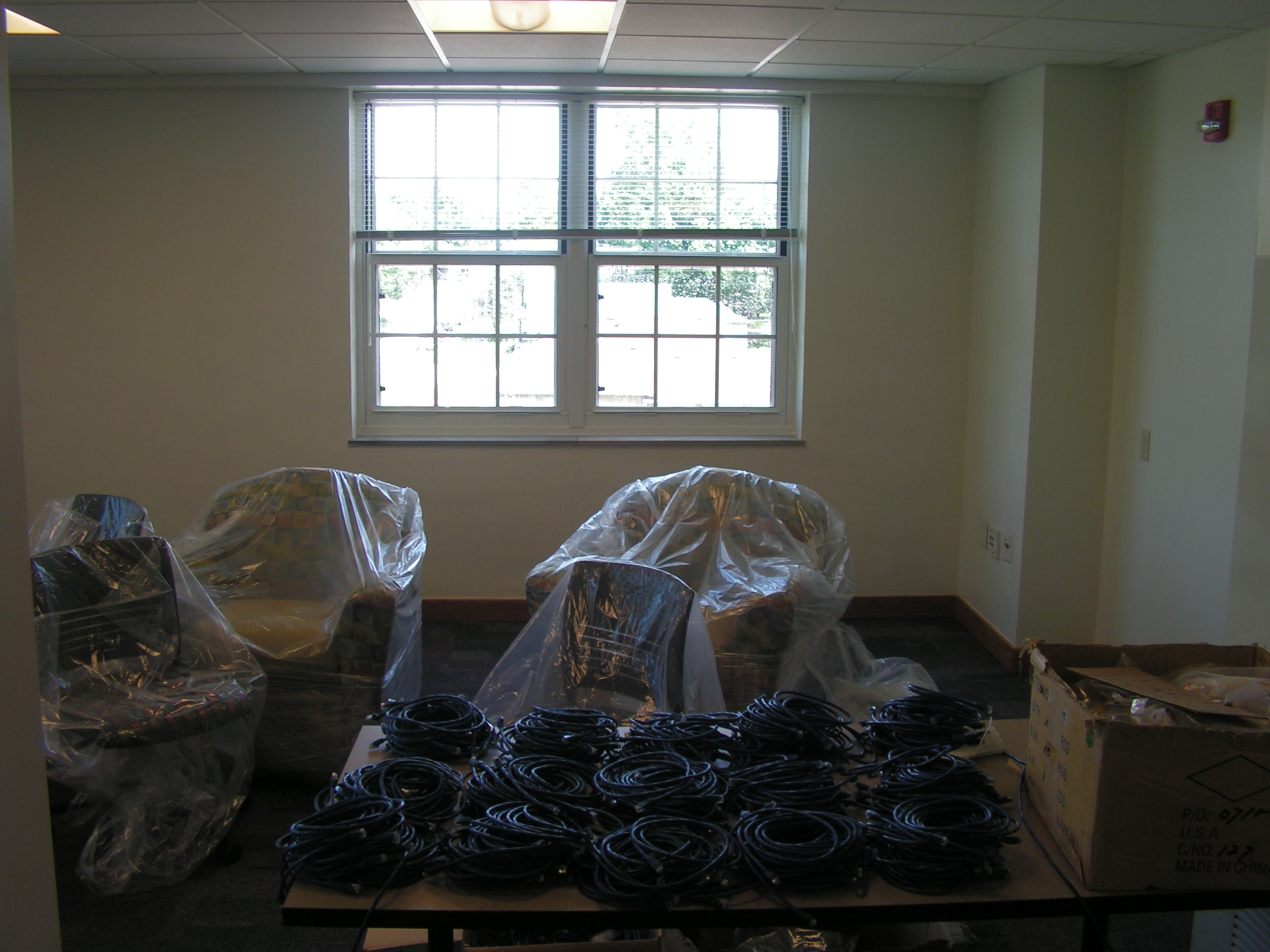 There will be a mix of rolling work chairs and sofa chairs for residents to use in the lounges to either study at the tables or watch a movie on the flat panel TV.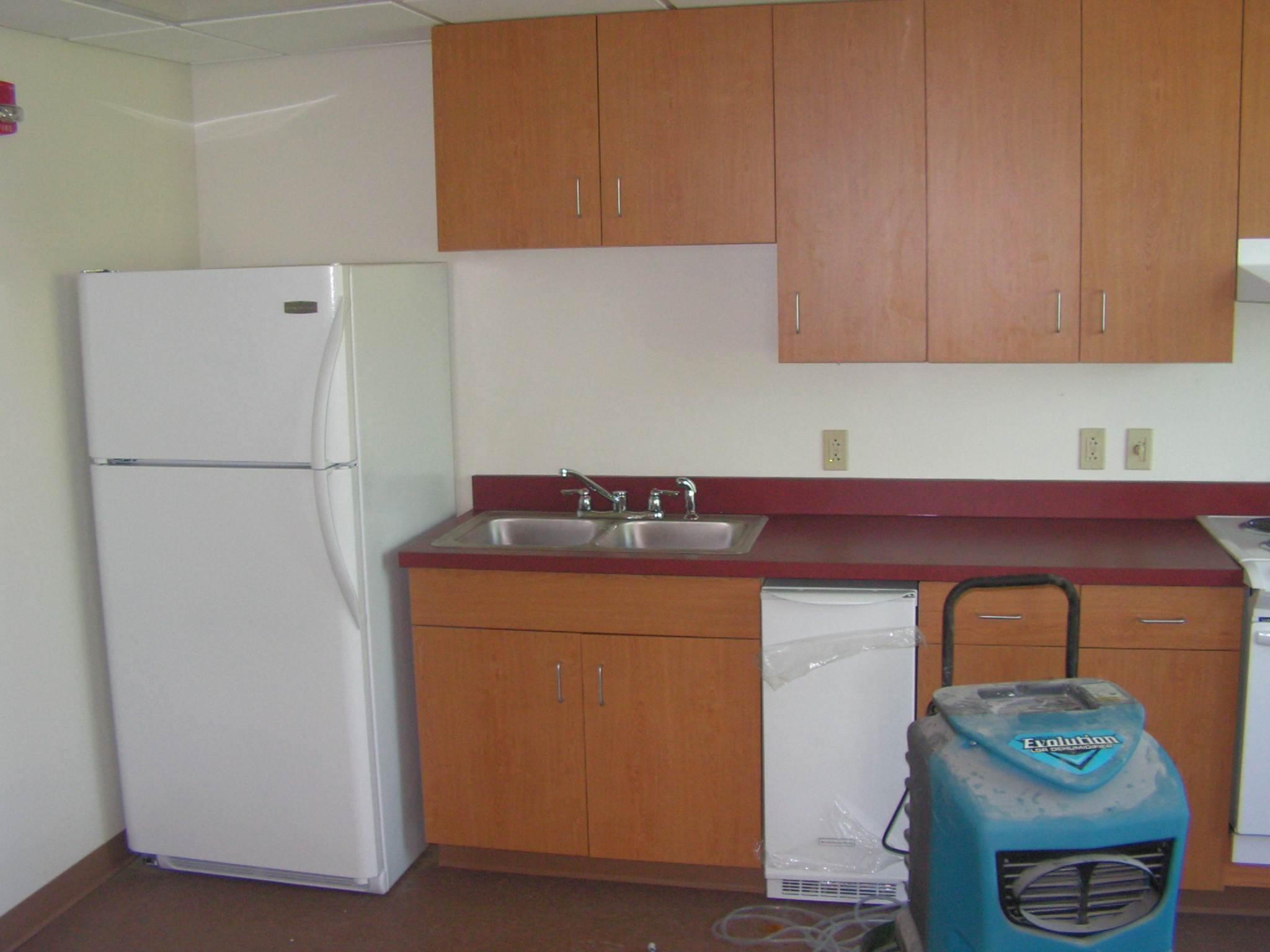 A look into a completed kitchen that is attached to the lounge by a double door.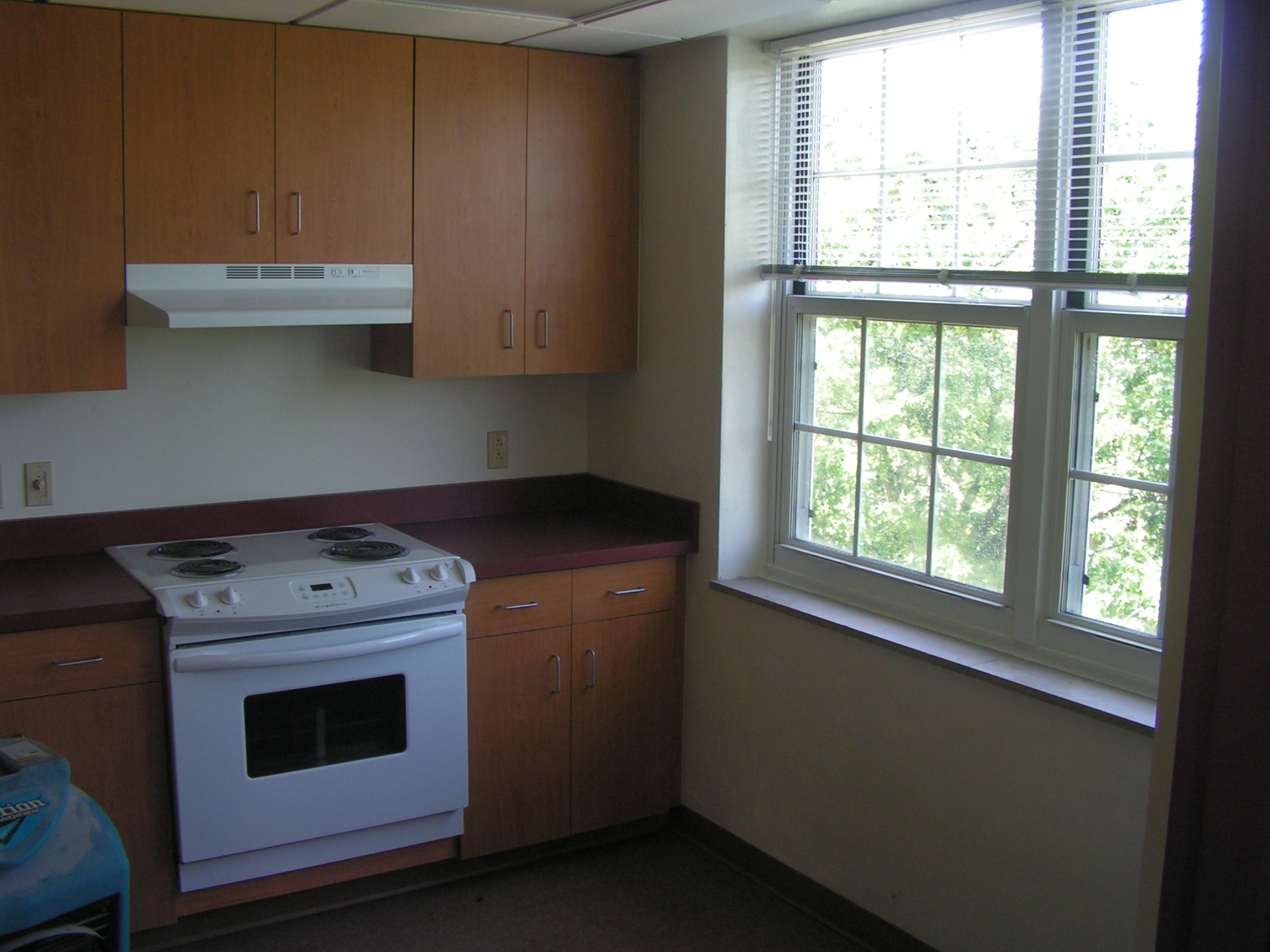 Kitchens will be complete with full-size fridge/freezer, ice machine, range top, oven, and sink.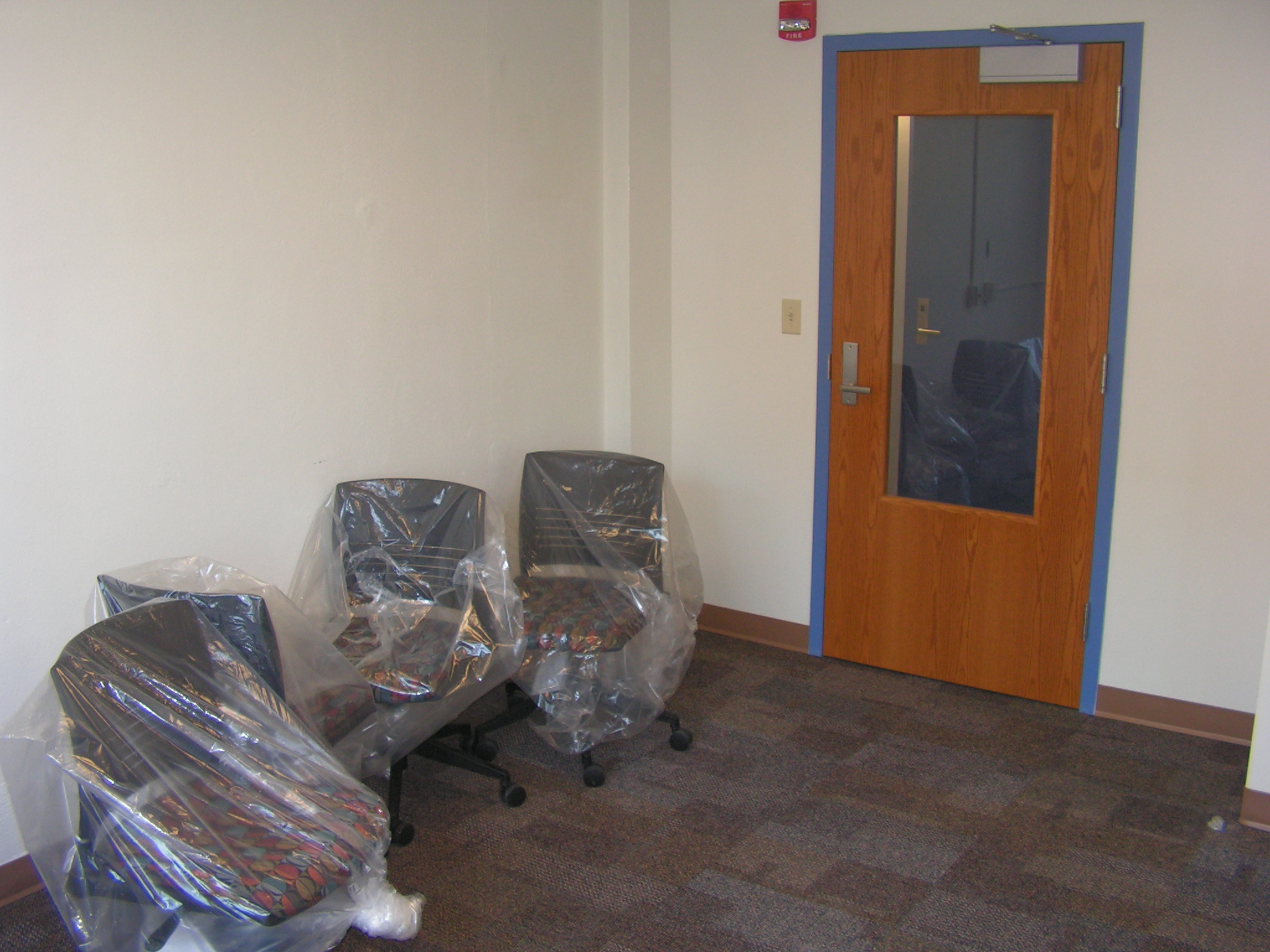 Here is a Study Room with its chairs just waiting for a table and some hard working residents.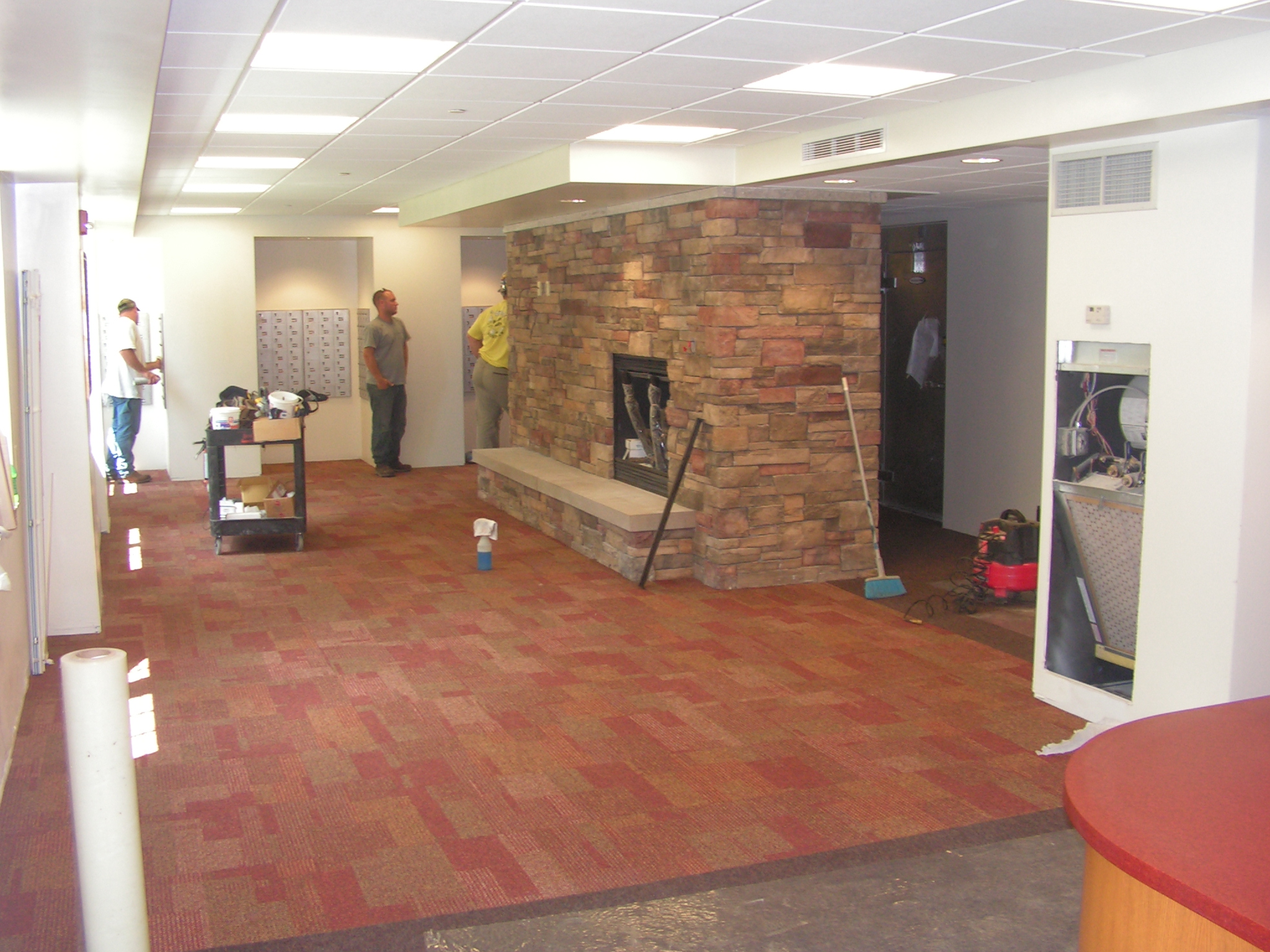 Here we are looking into the Main Lounge if you were walking in the main entrance.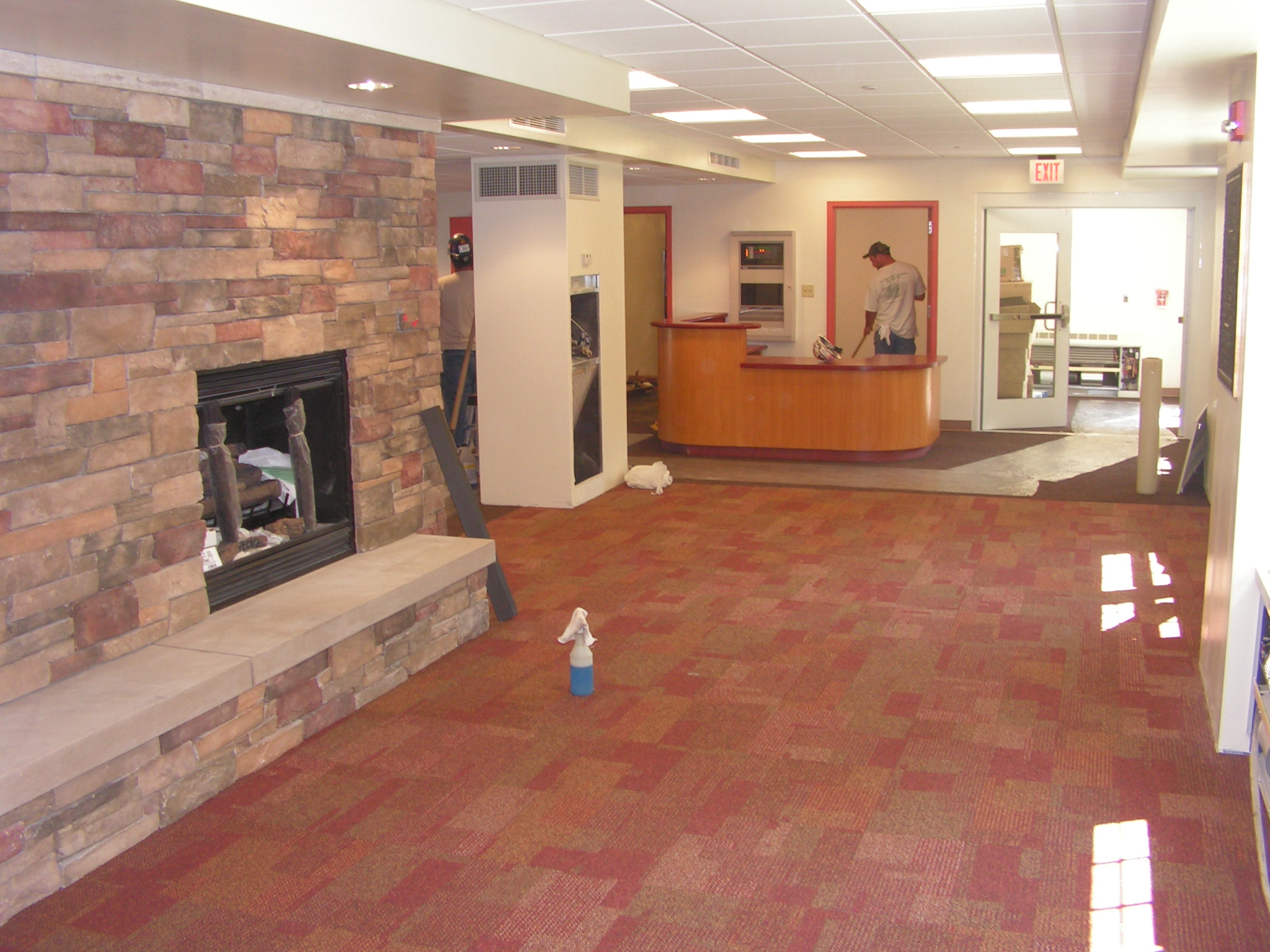 Now looking the other way in the Main Lounge, towards the Hall Desk and main entrance.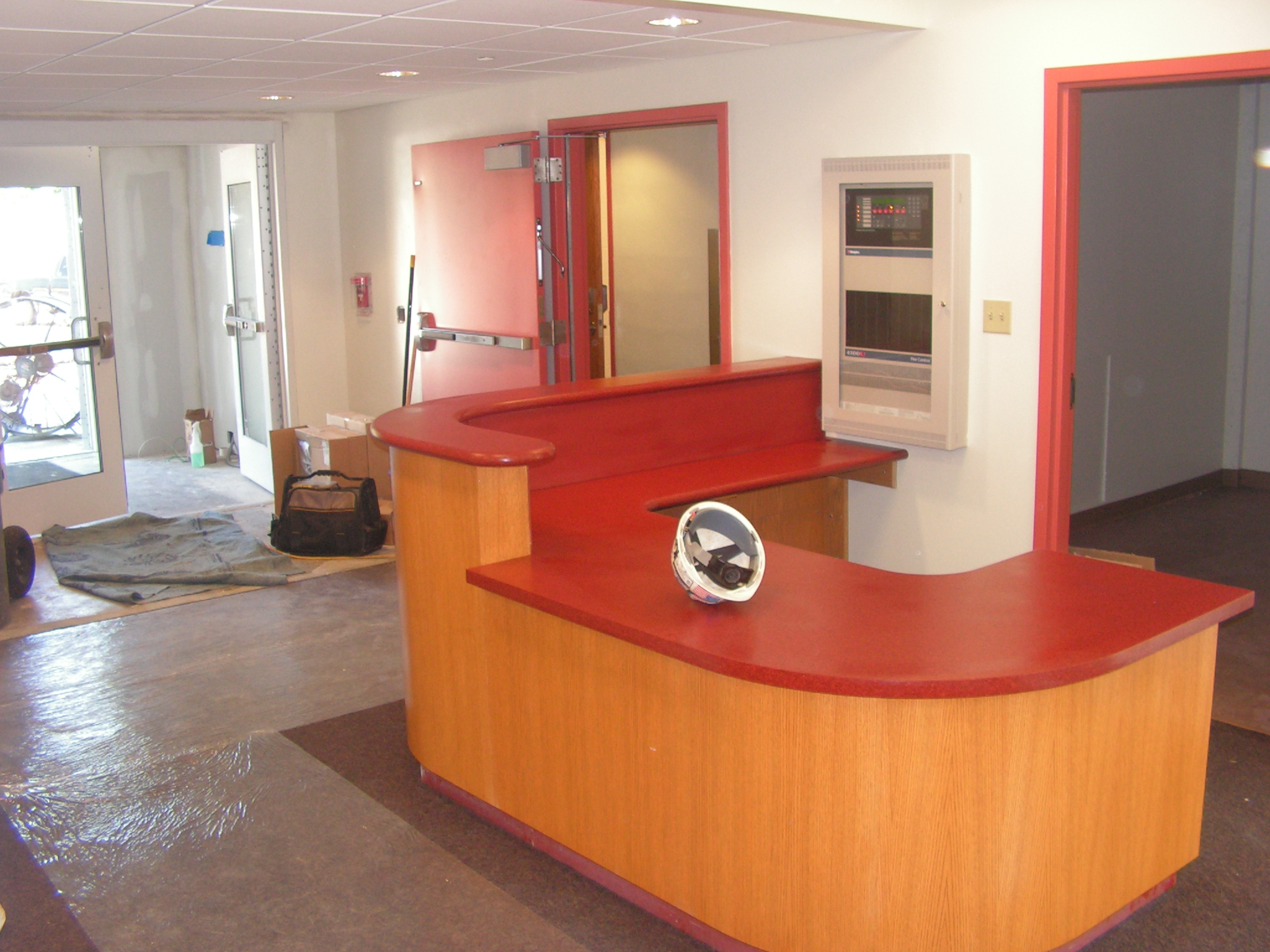 Here is a look at the Hall Desk and the new entrance (glass doors) that leads to the back of Dobson Hall. The red door leads to the 1 South hallway and rooms in the 1200 and 1300 wings.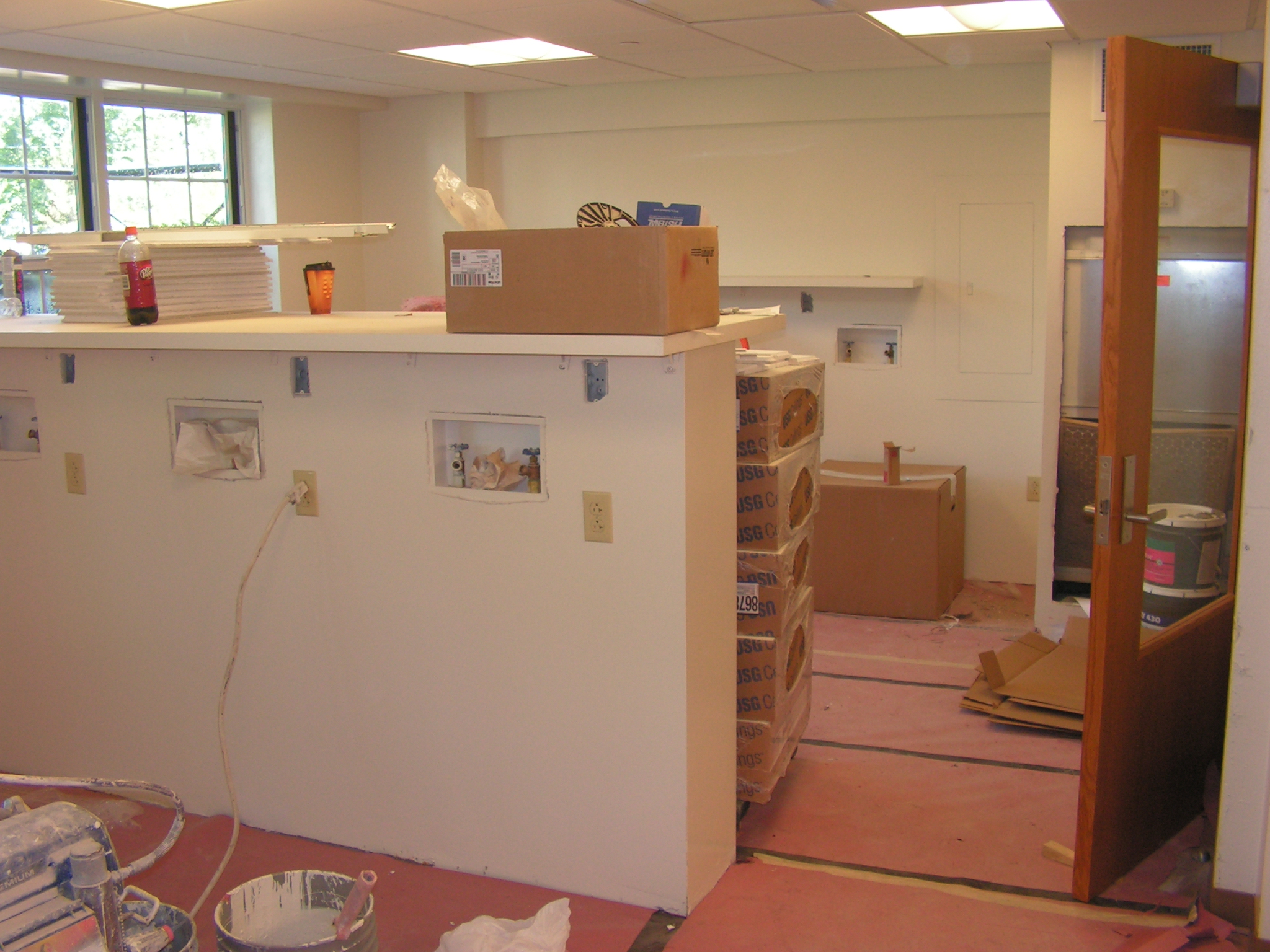 Here is a look at the laundry room. You can see where all the water hookups are for the washers, the dryers will be located behind the photographer.
Here is a look into the C-Store and where the fridges will be located.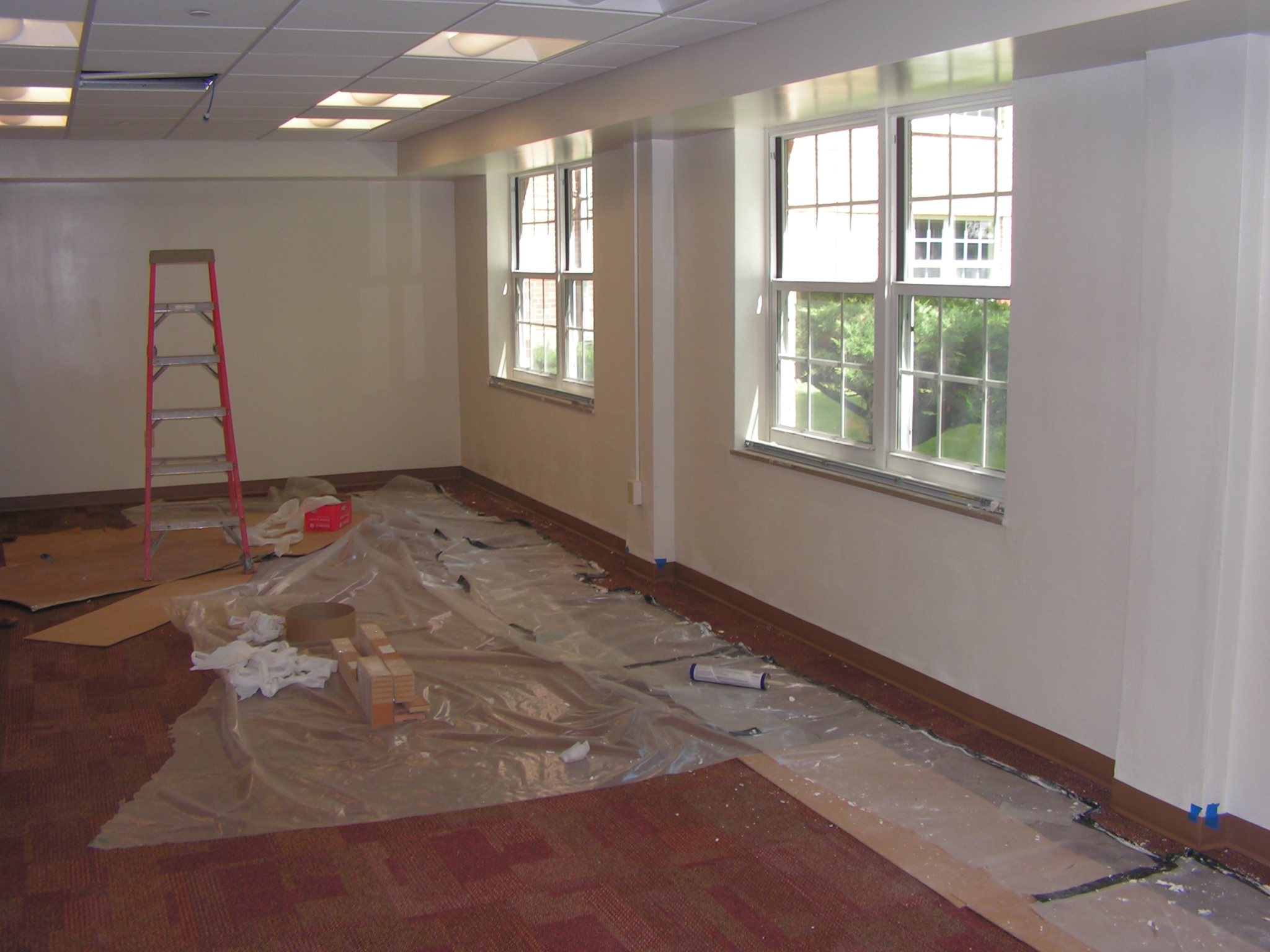 This is the Dobson Multi-Purpose Room. It will be a great place within Dobson for meetings, programs, and other events. Any organization or group will be able to reserve it through the Student Union Building's Virtual EMS reservation system.