Carpet and Counter Tops
June 1, 2009
After a busy end of the year, we finally got a chance to walk through Dobson Hall again and see all the progress that has been over the past two months. There a lot of "final touches" being completed on the 2nd, 3rd, and 4th floors including the installation of ceiling tiles, paint, carpeting, and even furniture has started to move back into Dobson. There has been a lot of progress, so please stay tuned as the project nears completion.
For those of you who are looking at the Dobson Blog for the first time because you have just recently been placed in Dobson Hall as an incoming freshman, take time to look back at some of the previous posts and see the great changes that are being made to your new home. When you come to visit at Summer Orientation we'll have a Staff Member there who will have more pictures and plans, will try to help explain what Dobson will look like on move-in day, and will help answer any questions you might have. So take some time to see what your new home is going to look like!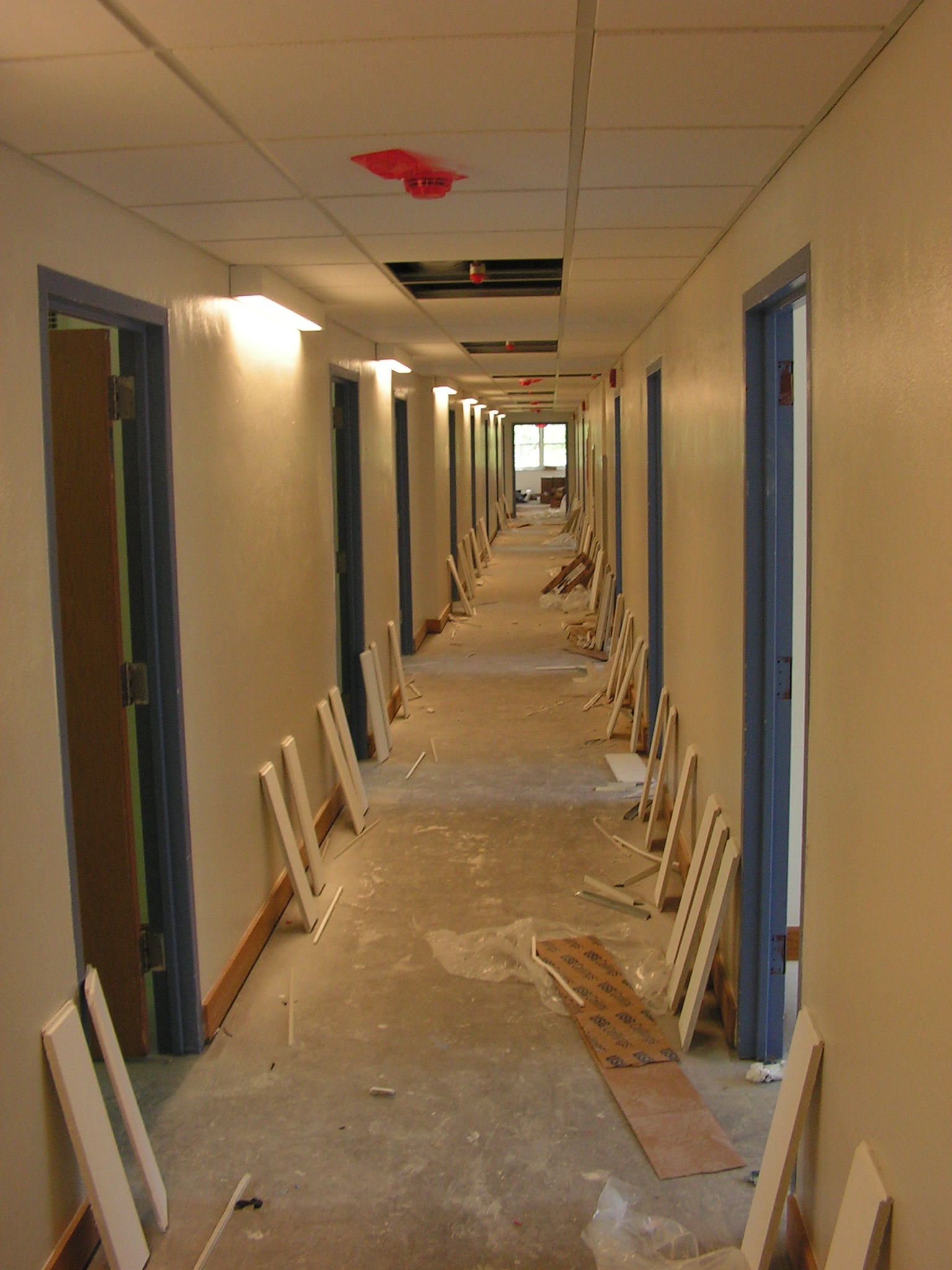 The installation of the 2nd floor's ceiling, along with a new fire system, lighting, and the blue paint on the door frames will serve as an accent color for this floor.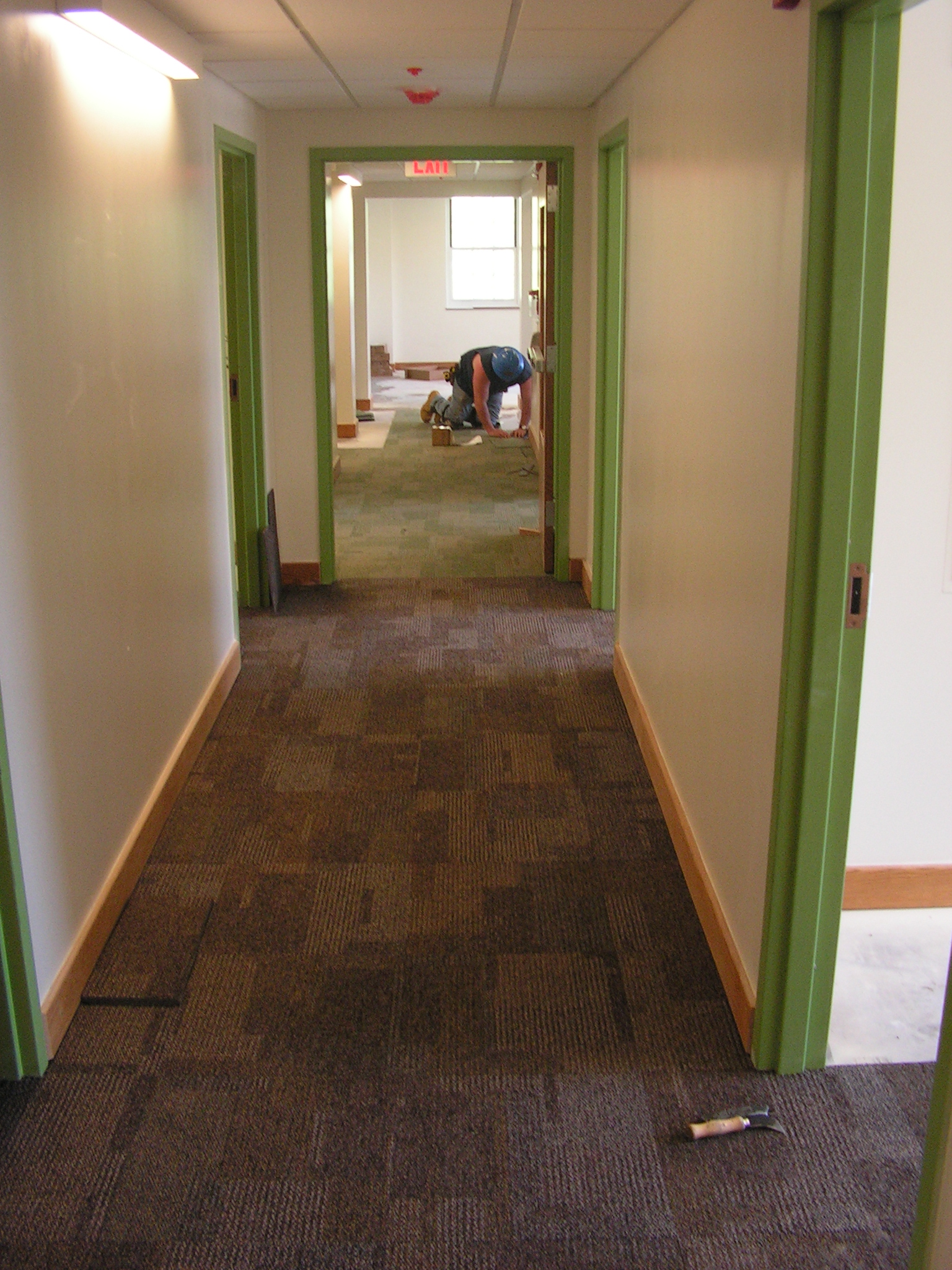 A construction worker is hard at work installing the new carpet on 3rd Floor. The dark carpet will be the base carpet for all the hallways and resident rooms in Dobson. The green carpet is the accent color for the 3rd Floor.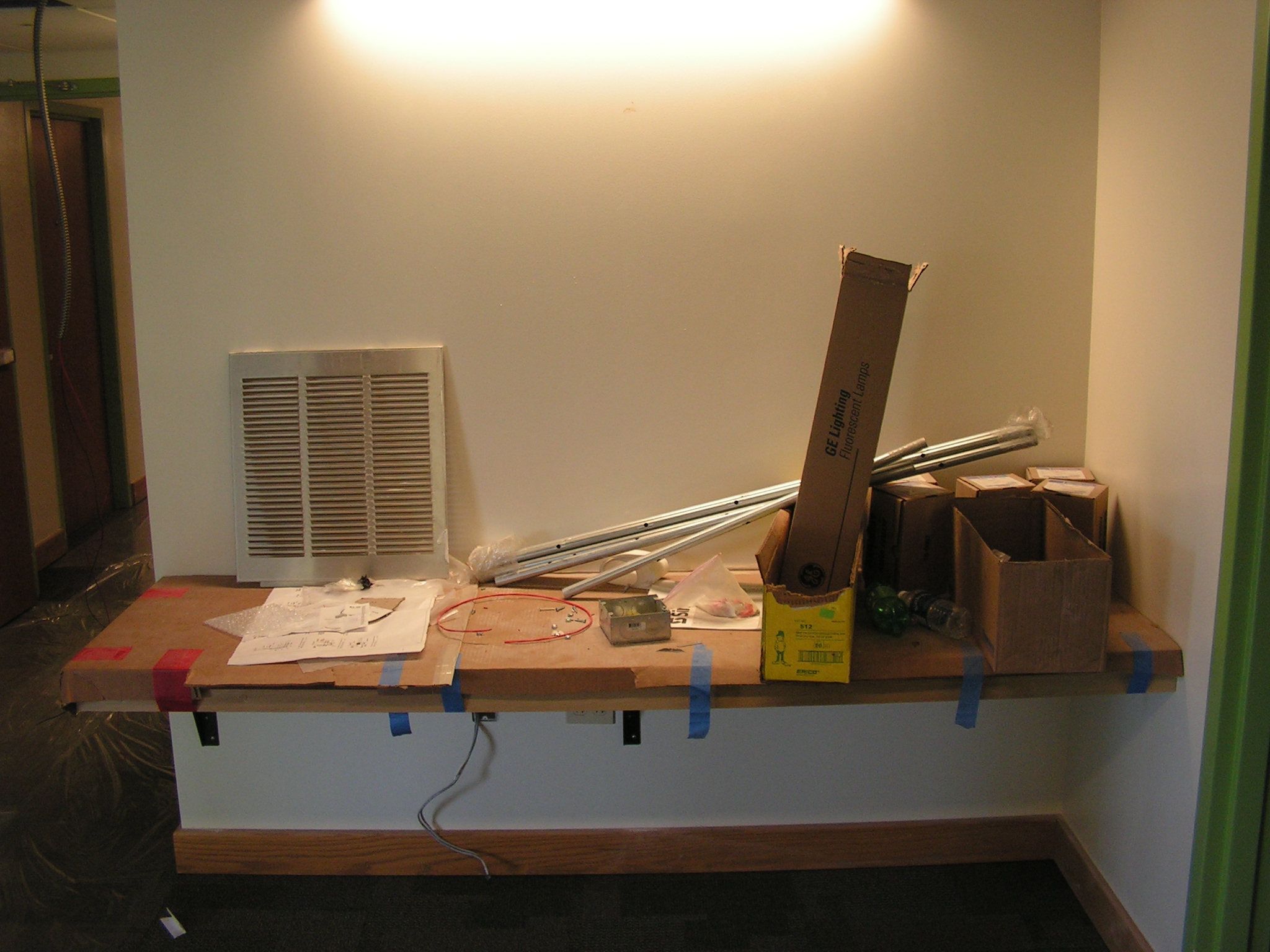 The 3 North computer station now has its counter top installed. Each floor will have 4 computers, 2 by each lounge, for resident use. These computers will be networked to a printer at the Hall Desk where you can collect your printed materials.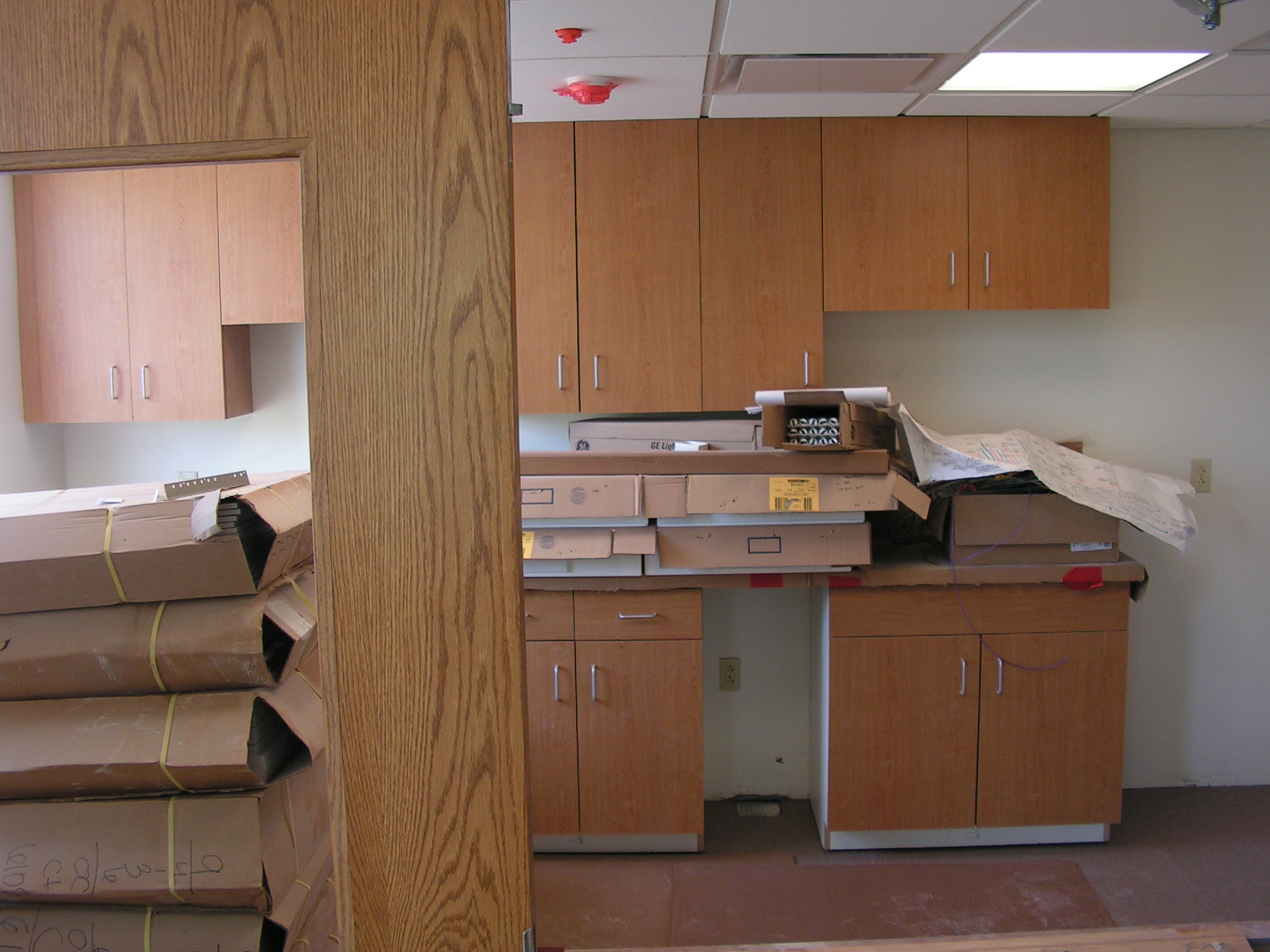 The 3 North Kitchen with its countertop, cabinets, and floor tile all installed. There will be a kitchen on every floor with a fridge, stove top, oven and sink for public use. These double doors lead right into the 3 North Lounge.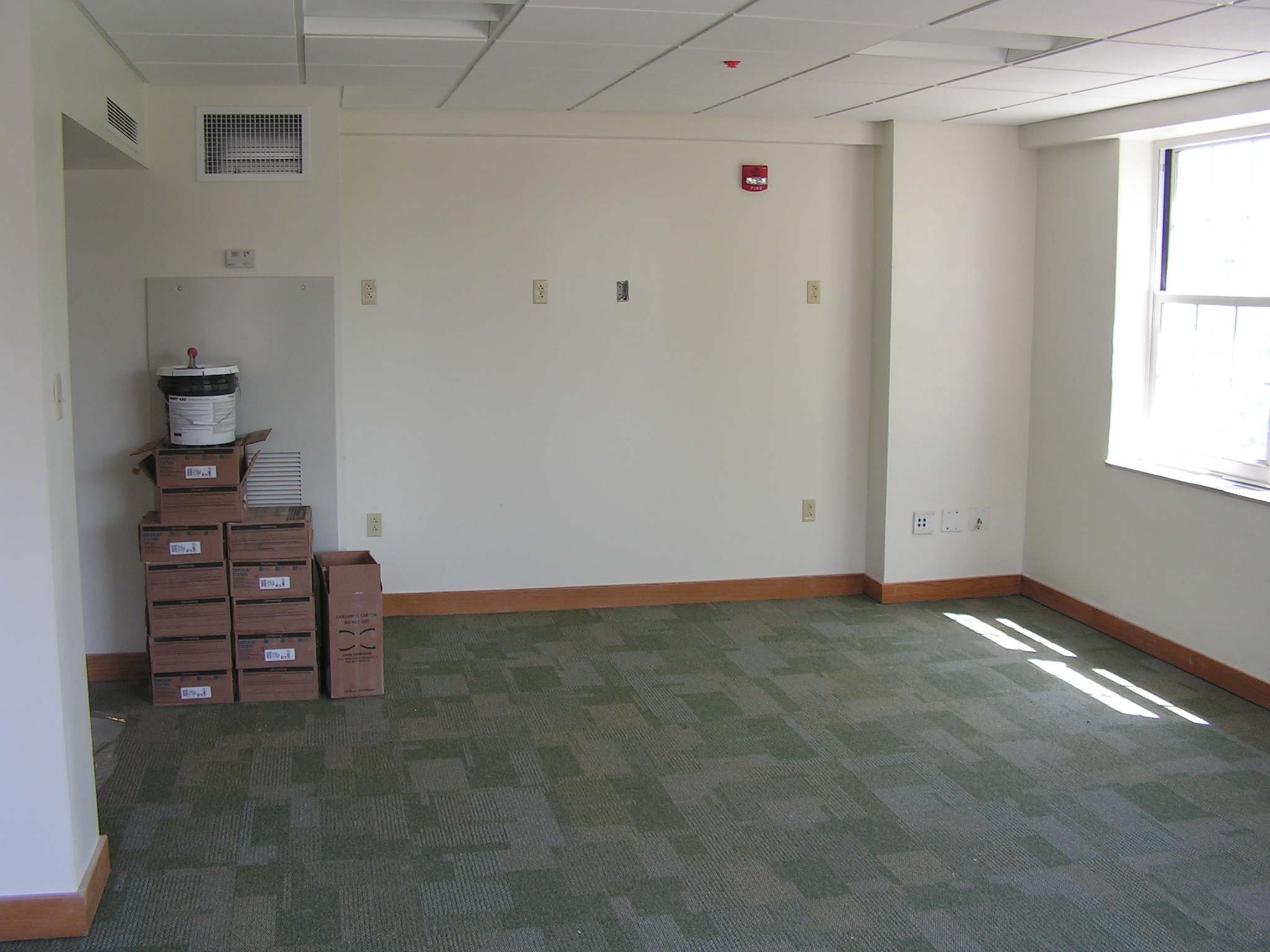 Here is the 3 North Lounge with the green accent carpet already installed. The wall this picture is facing will have a flat panel TV mounted onto it.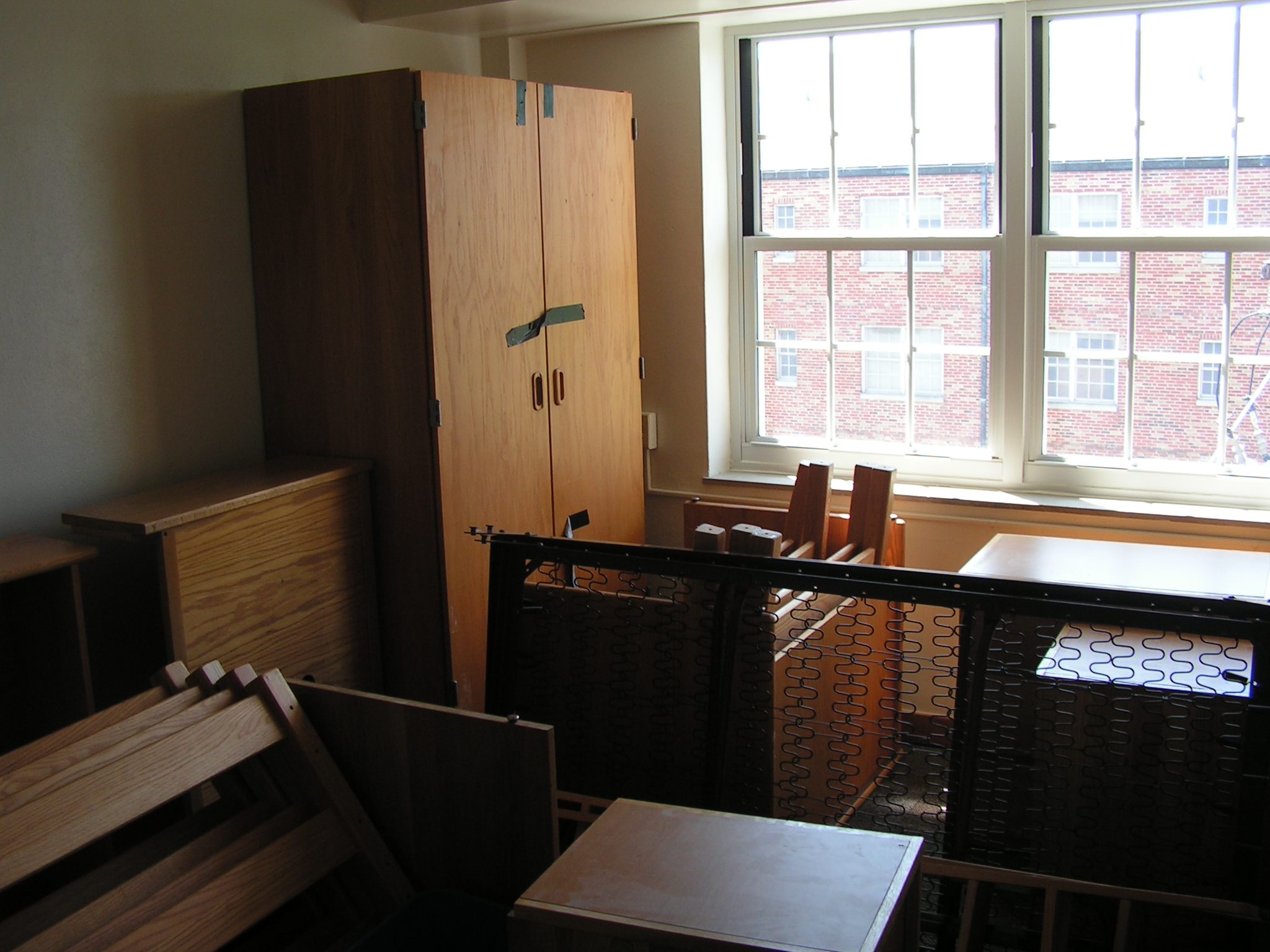 A 4th Floor room already has all of its furniture placed in it, but not assembled yet.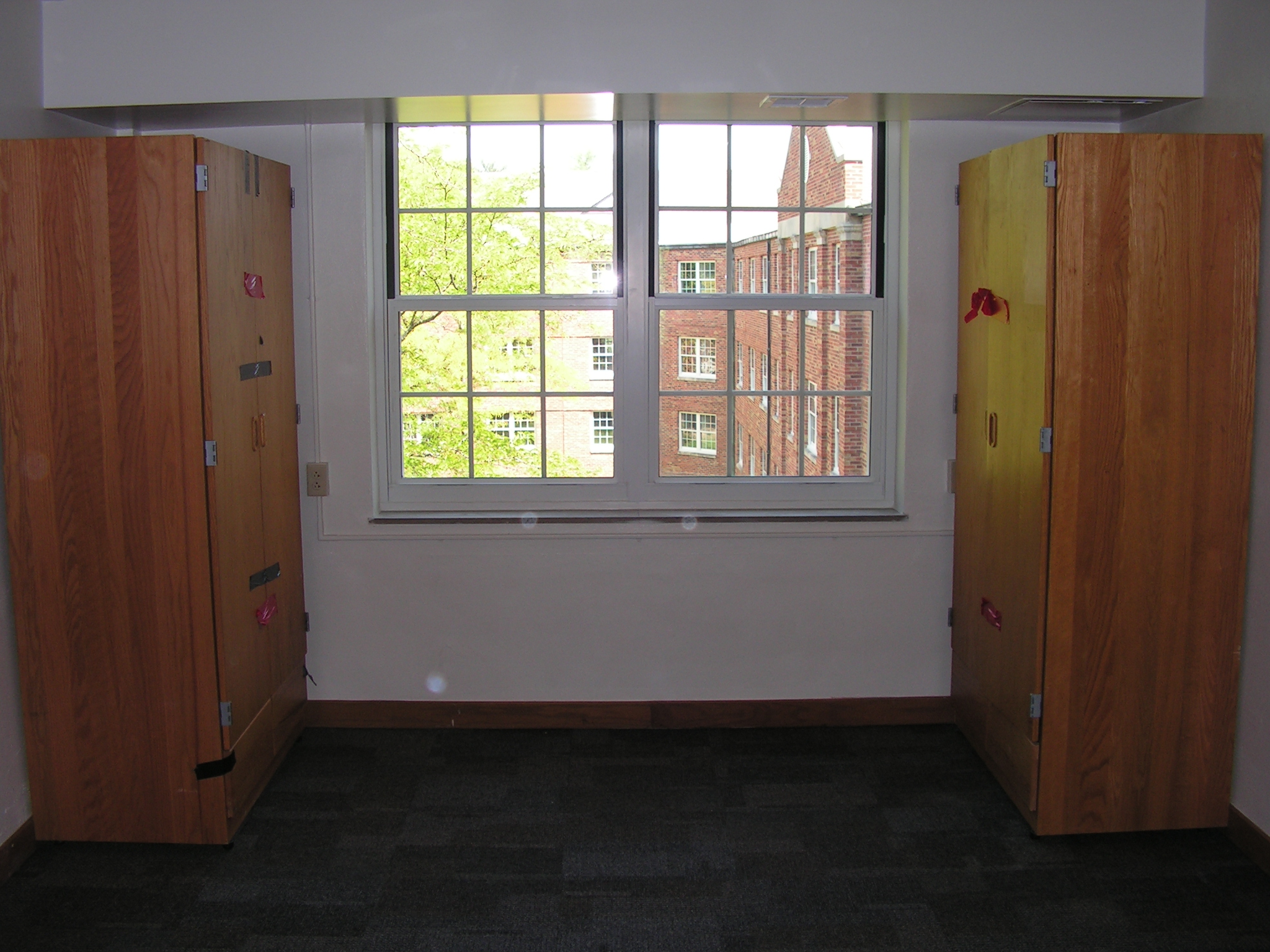 Here is a 4th floor room with just the wardobes installed. All the furniture in Dobson is freestanding, so you can arrange your room any way you want to.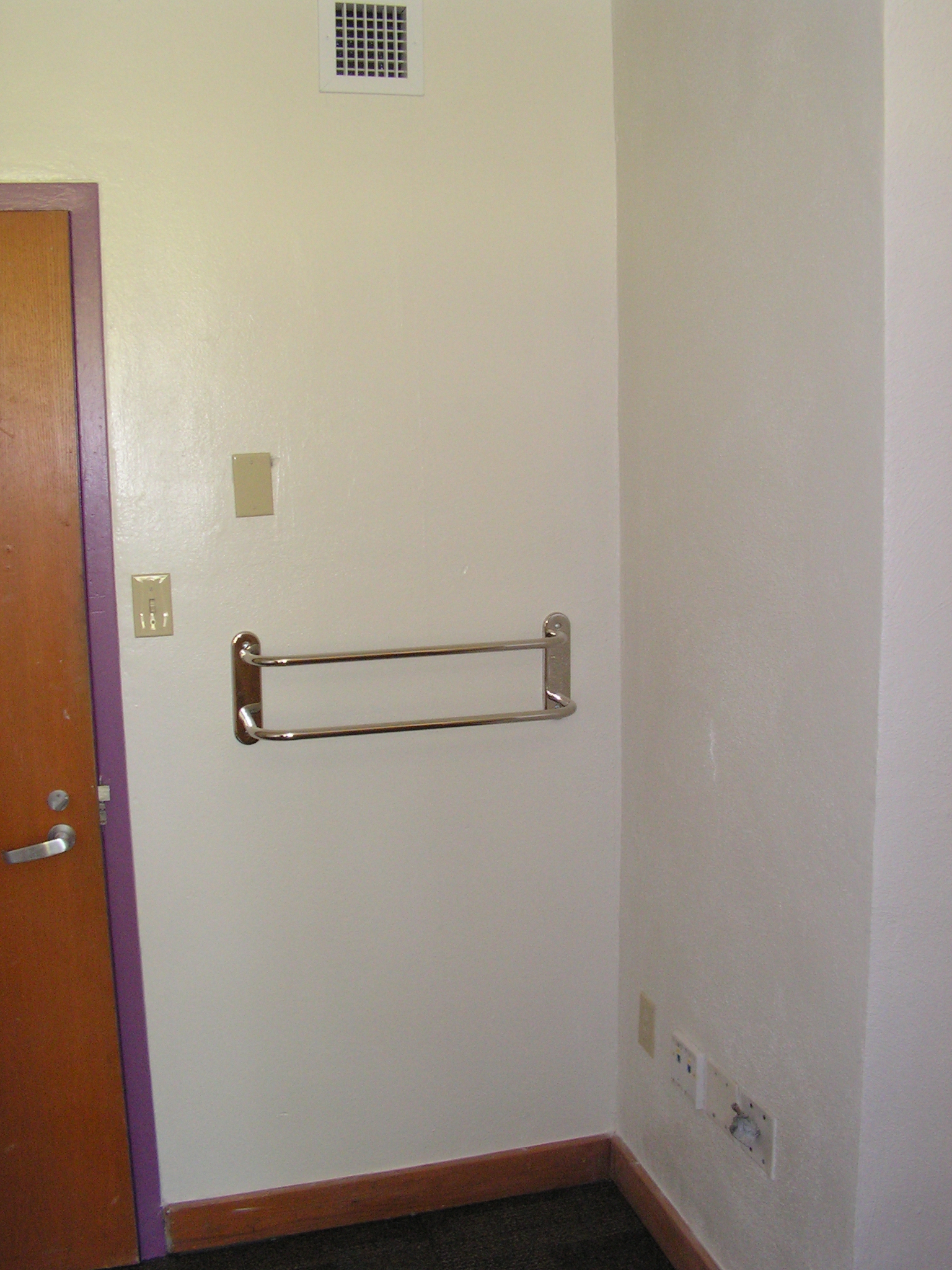 Here is the door wall of a Dobson room, complete with brand new towel racks!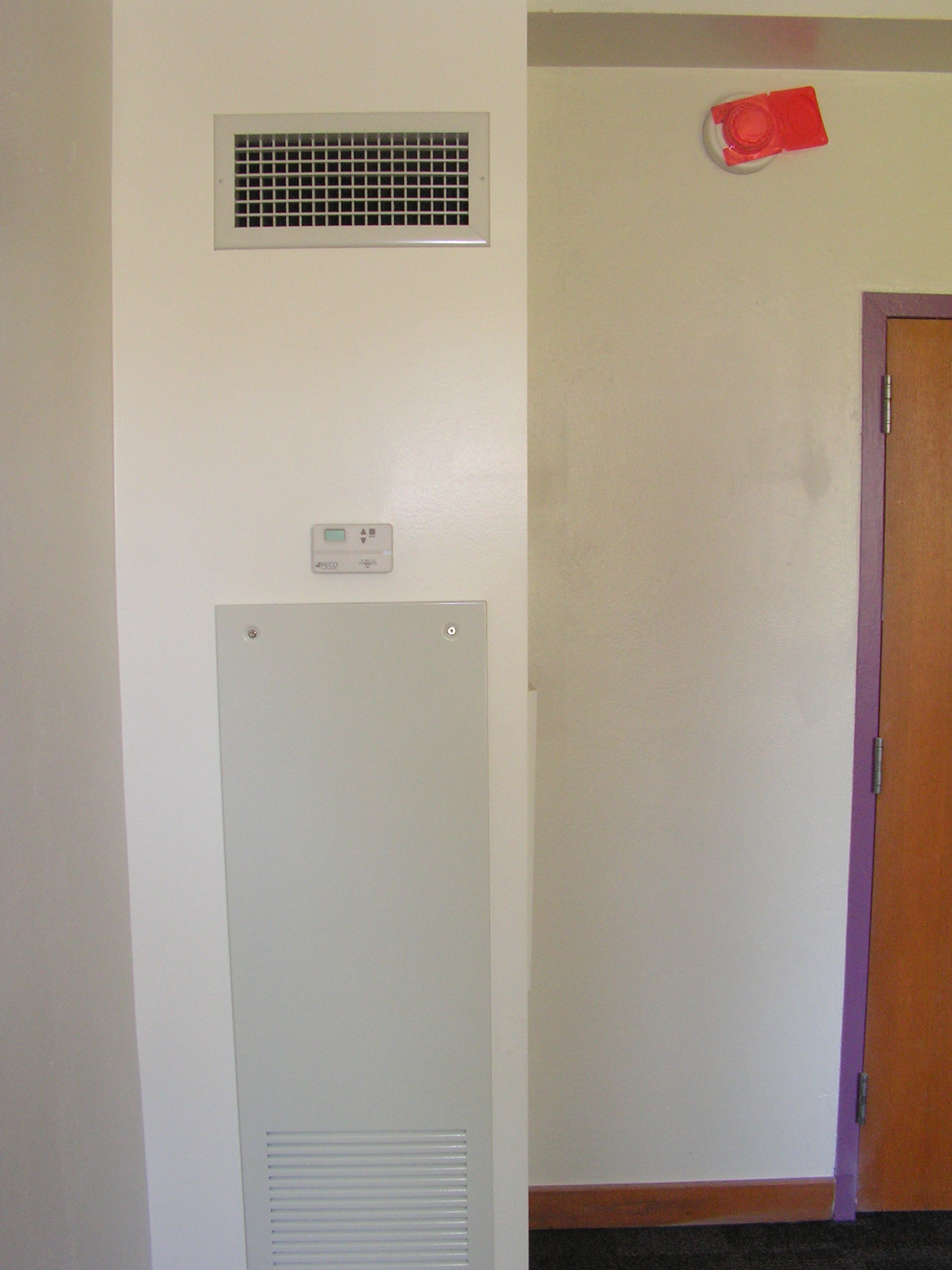 Here is a cooling unit used for Dobson rooms, complete with a thermostat to allow you to set the temperature in your room.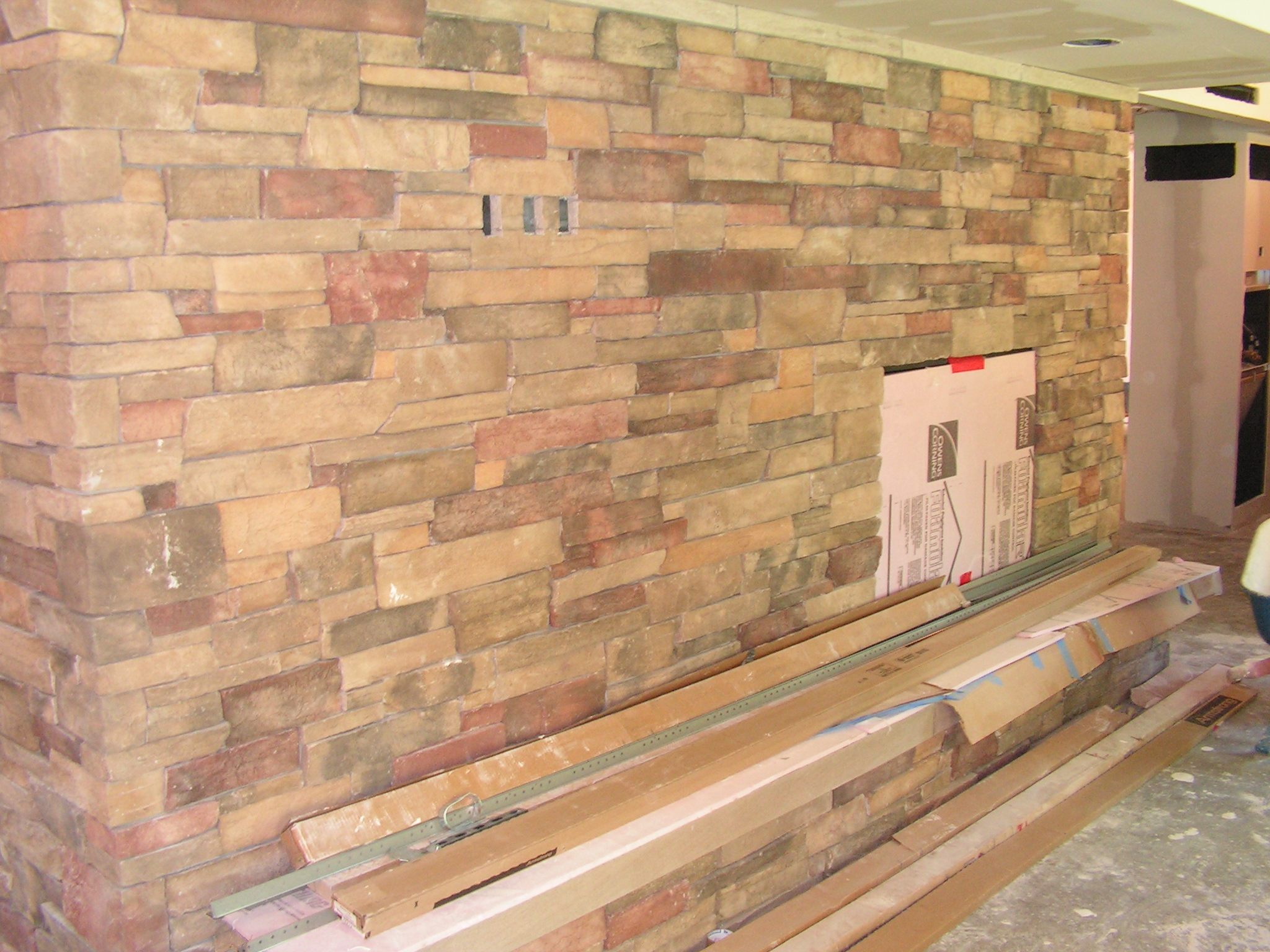 Here is the new stone work that has been installed in the Main Lounge. There will be a Flat Panel TV installed on this wall as well as a gas fire place.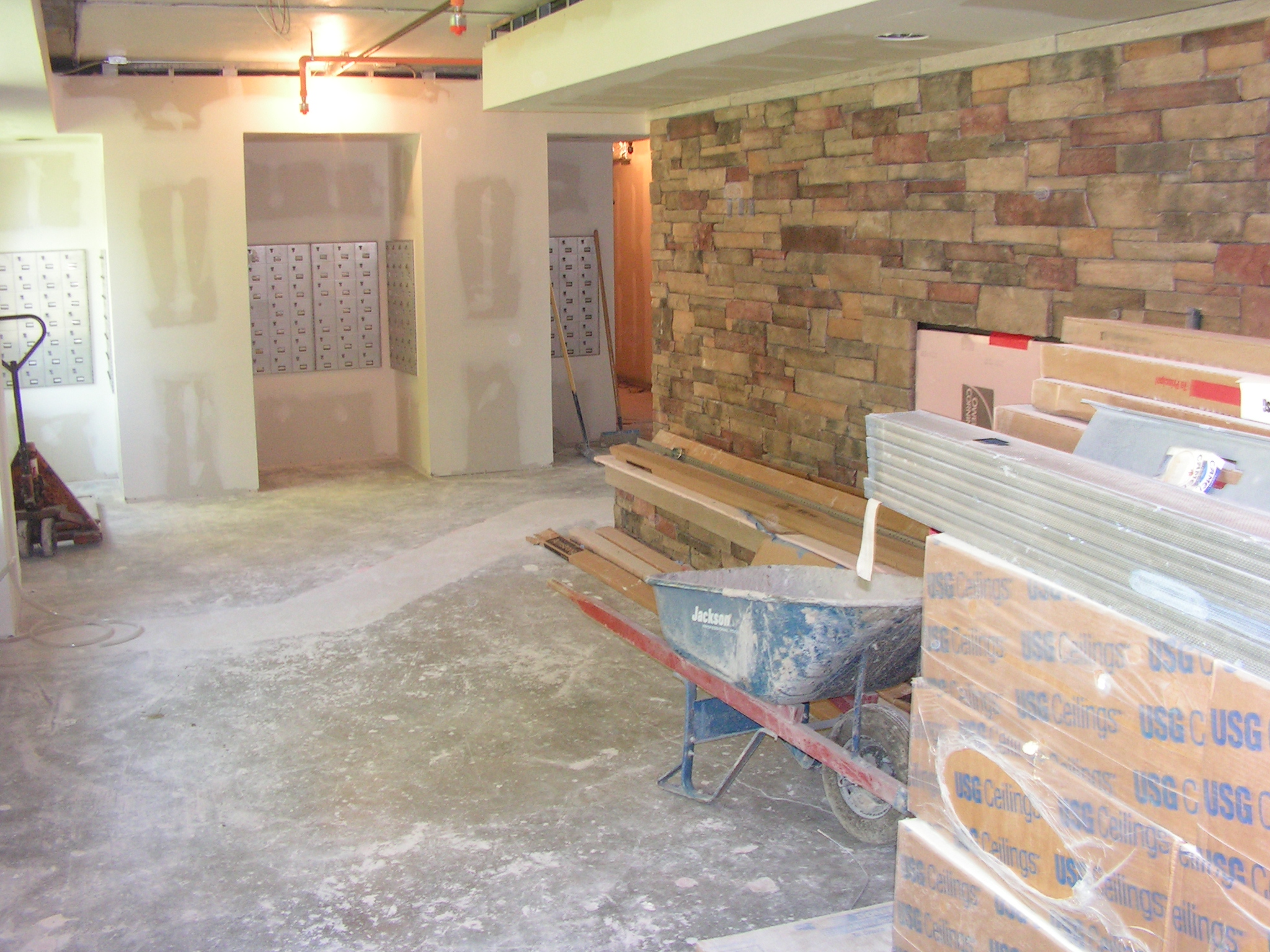 Once again you see where the fireplace and TV will be, and in the distance where resident mailboxes will be located.