Painting Begins
February 19, 2009
Our latest walk through Dobson Hall has allowed us to view what colors will be accenting the hallways. There has also been a tremendous amount of work on the first floor in the location of the main entryway, main lounge, convenience store, laundry room, hall offices, and the multipurpose room. Also since the last post, the 2009-2010 Dobson Hall Staff was named, consisting of twelve excited Student Advisors and a Community Coordinator. Now all that is left is the completion of the building…
The Truman State University Residence Life Website has an updated building map of Dobson Hall after renovation, feel free to check it out!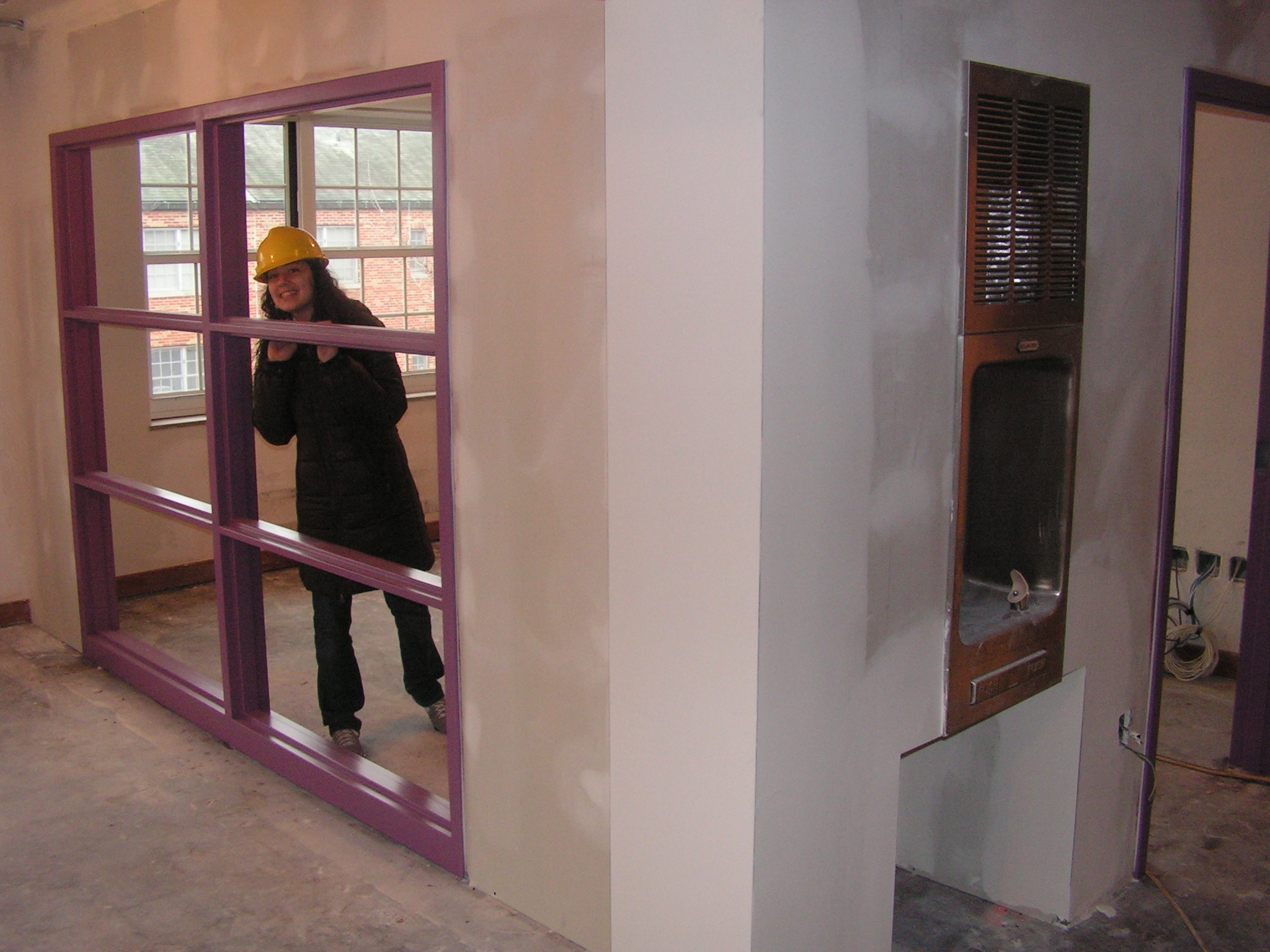 2009-2010 Dobson Hall Community Coordinator Claire Hof looks through the 4 South Study Lounge windows. Be sure to notice the purple accent colors that will be on the 4th Floor.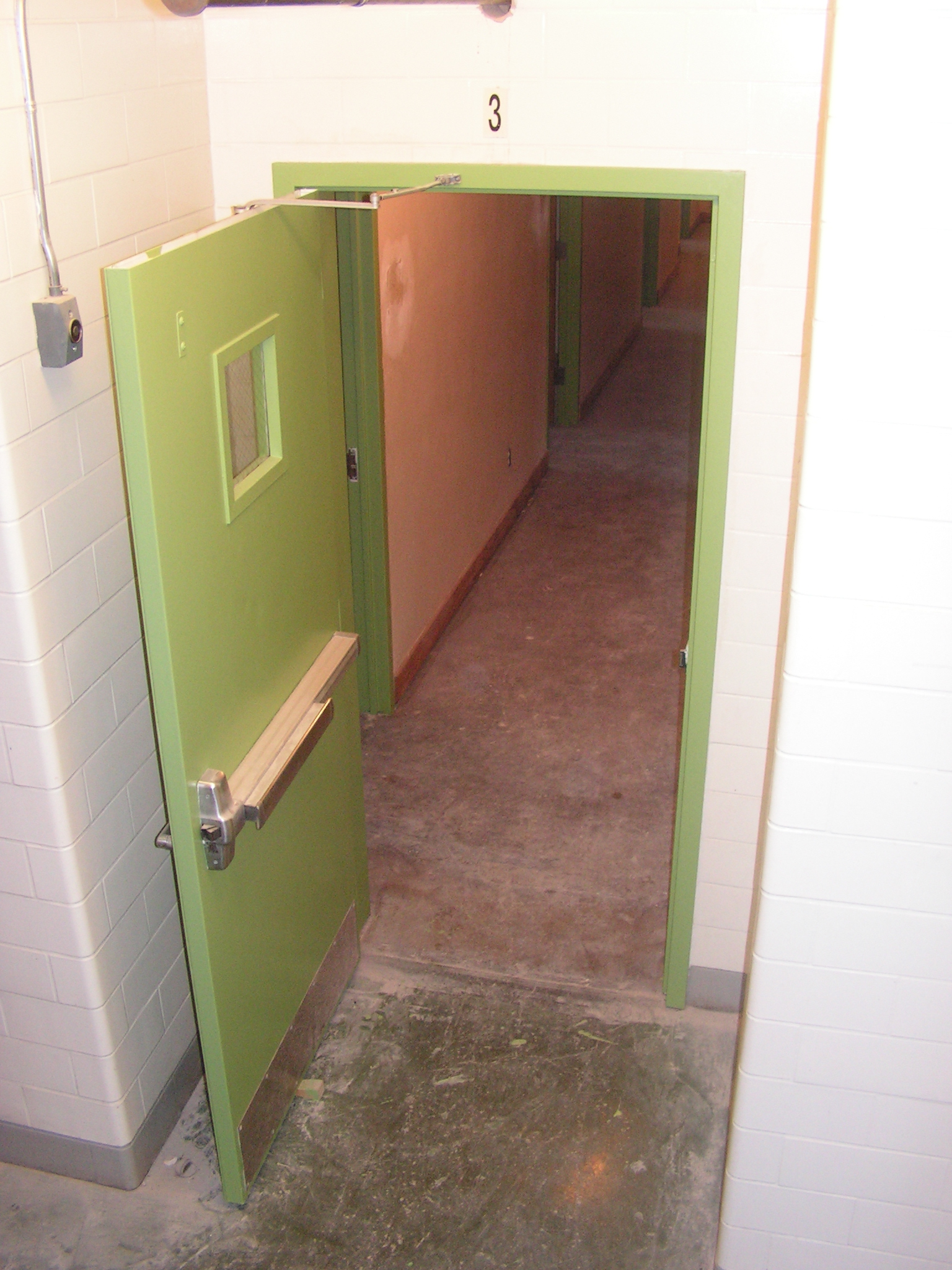 The 3rd Floor will have a green accent color.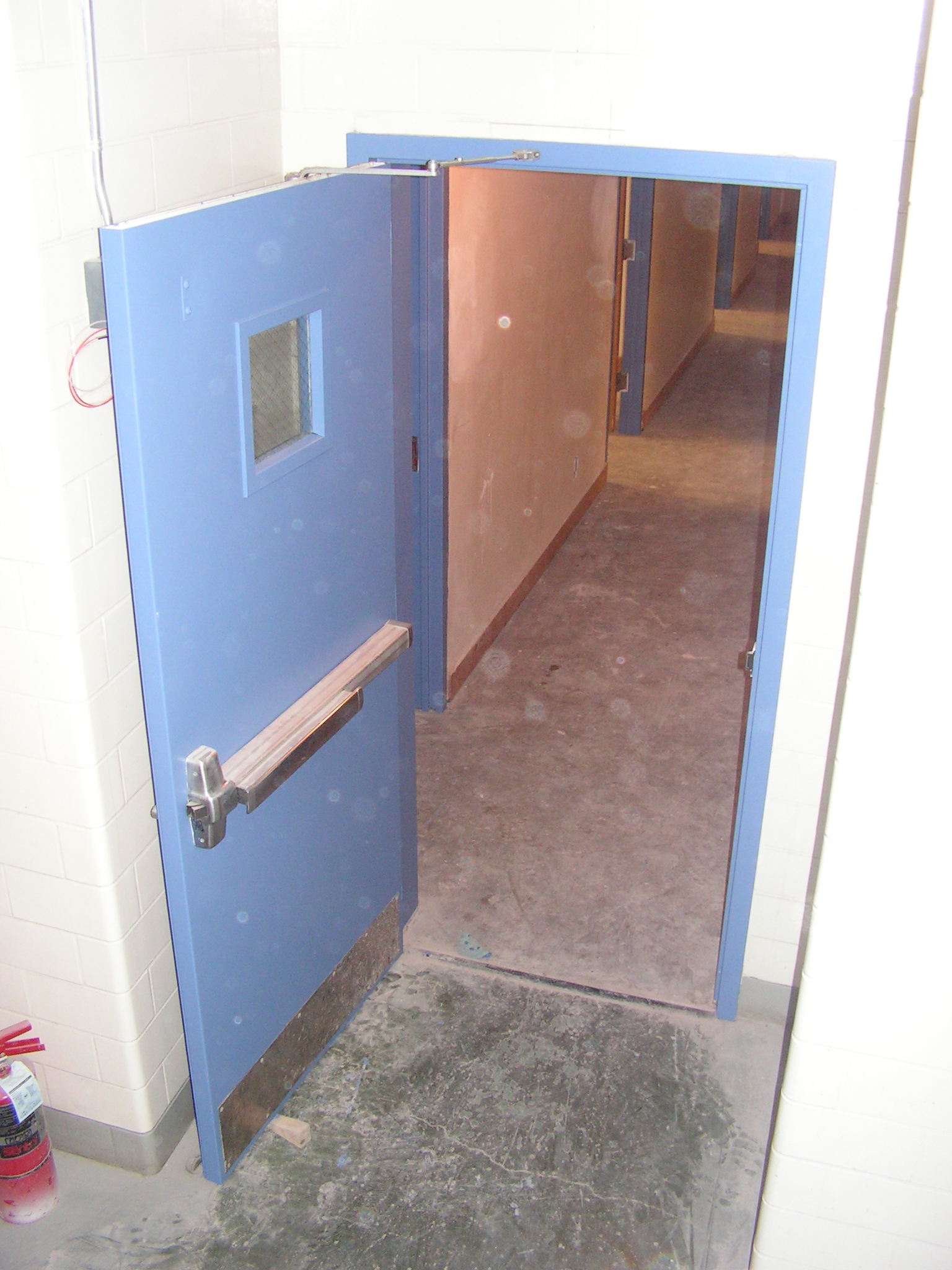 The 2nd Floor will have a Blue Accent color. (Not shown: the 1st Floor accent will be red)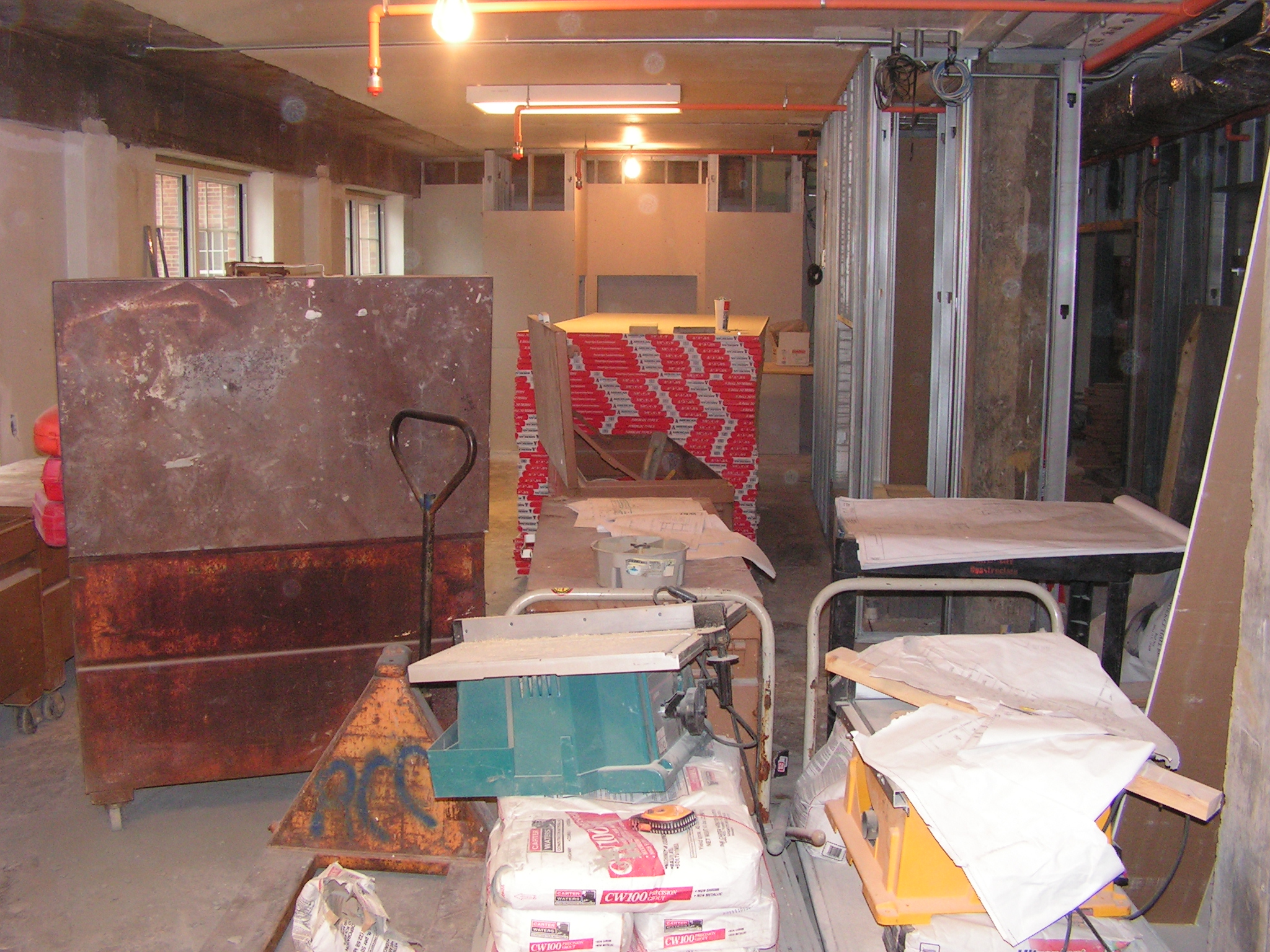 This is the Main Lounge, as if you were standing at the Hall Desk. Along the right hand side will be a fireplace and TV. In the background you can see where the mailboxes will be located.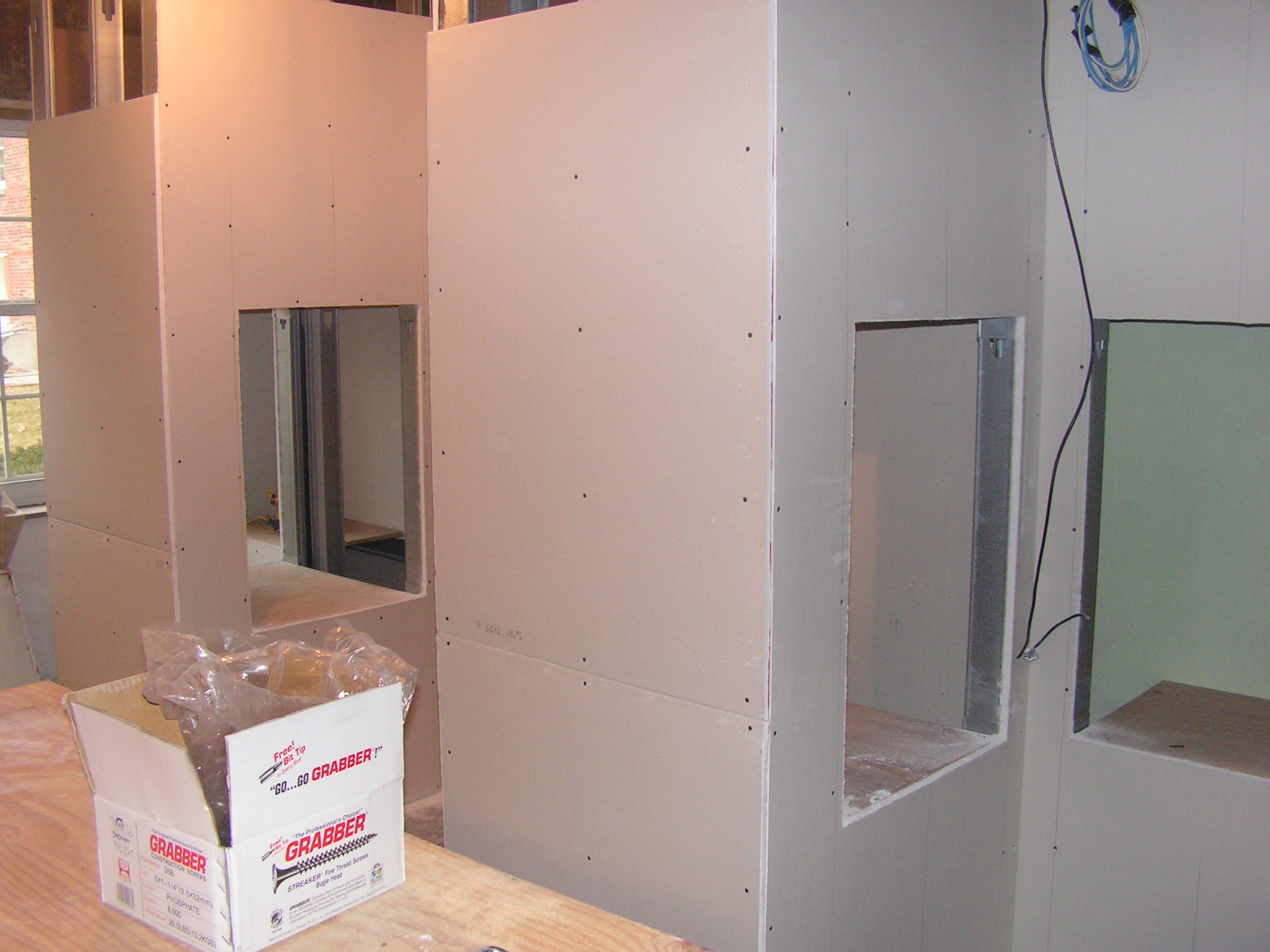 Here is a close up of the mailboxes, which will be located in the Main Lounge across from the Convenience Store.