Building New Walls…
February 3, 2009
Welcome to a new year in the Dobson Renovation. 2009 brought more developments in the renovation project. Drywall is starting to be installed. Workers are also starting to install new plumbing parts including some of the drinking fountains. The new electrical boxes have been installed in the past month, and it looks like the building is coming along smoothly.
When Dobson opens in the fall, the communities will be split into upperclassmen and first year communitiies. So when reading the blog, keep in mind that floors 1 and 3 will be for upperclassmen and floors 2 and 4 for first years. At the bottom of this entry you will see some 3-D designs of what a double room in Dobson will look like in August. If you have any questions, comments, or requests, please feel free to comment on the blog!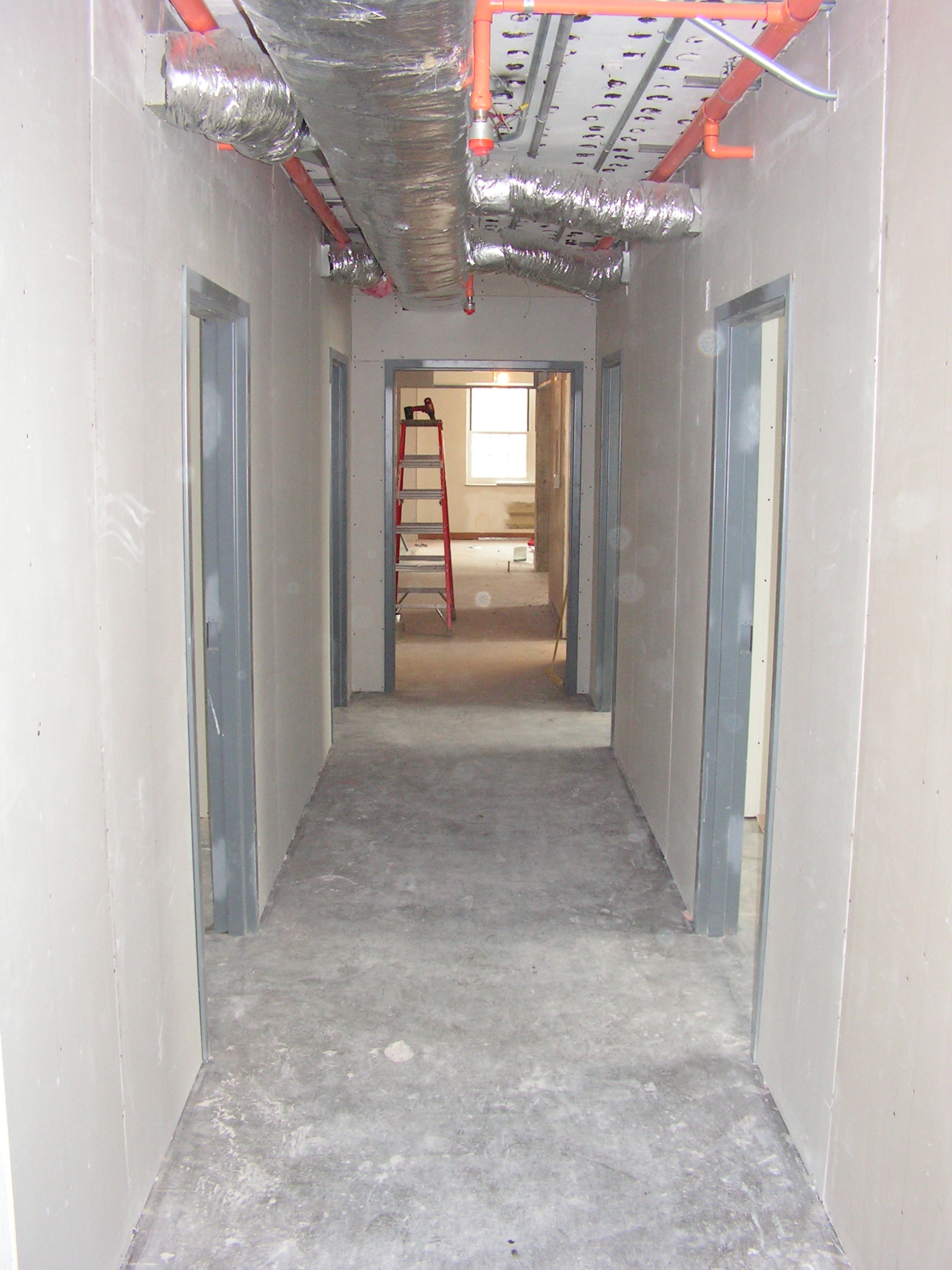 Looking down the hallways towards the lounge with new doorframes and drywall installed.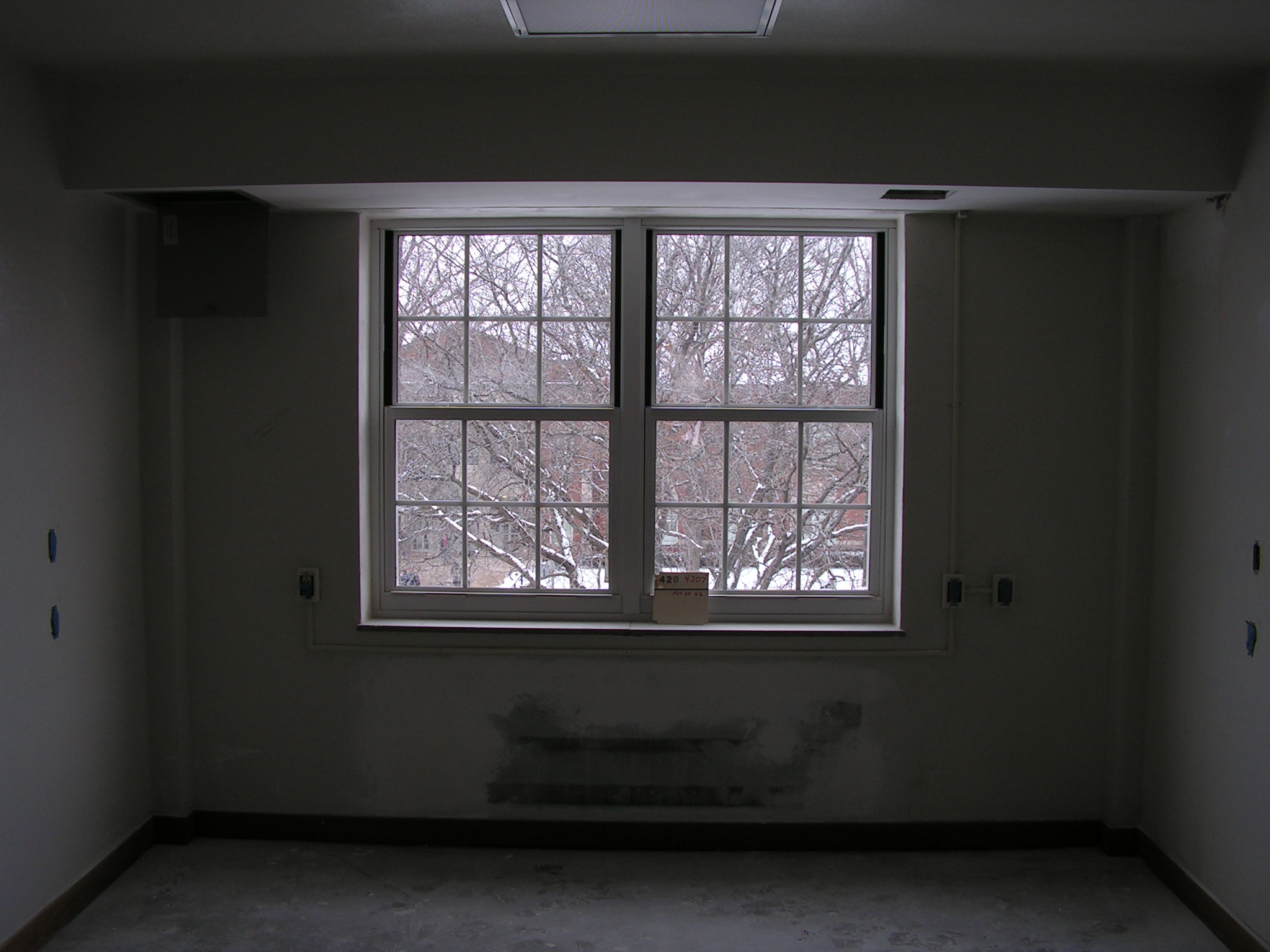 Double room with the drywall around the HVAC installed. Just waiting for paint and carpet.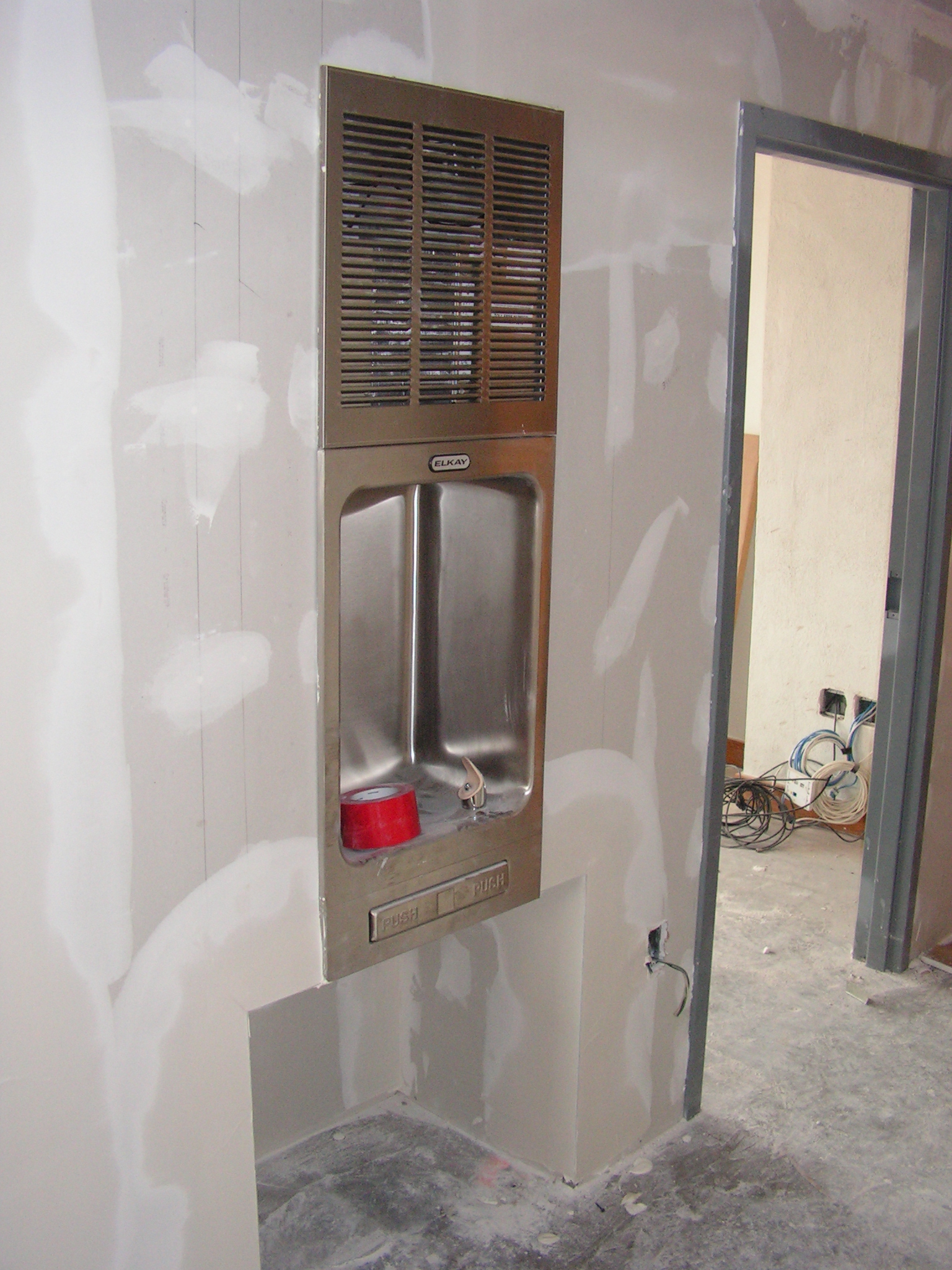 New handicap acessable drinking fountain located between the lounge and kitchen.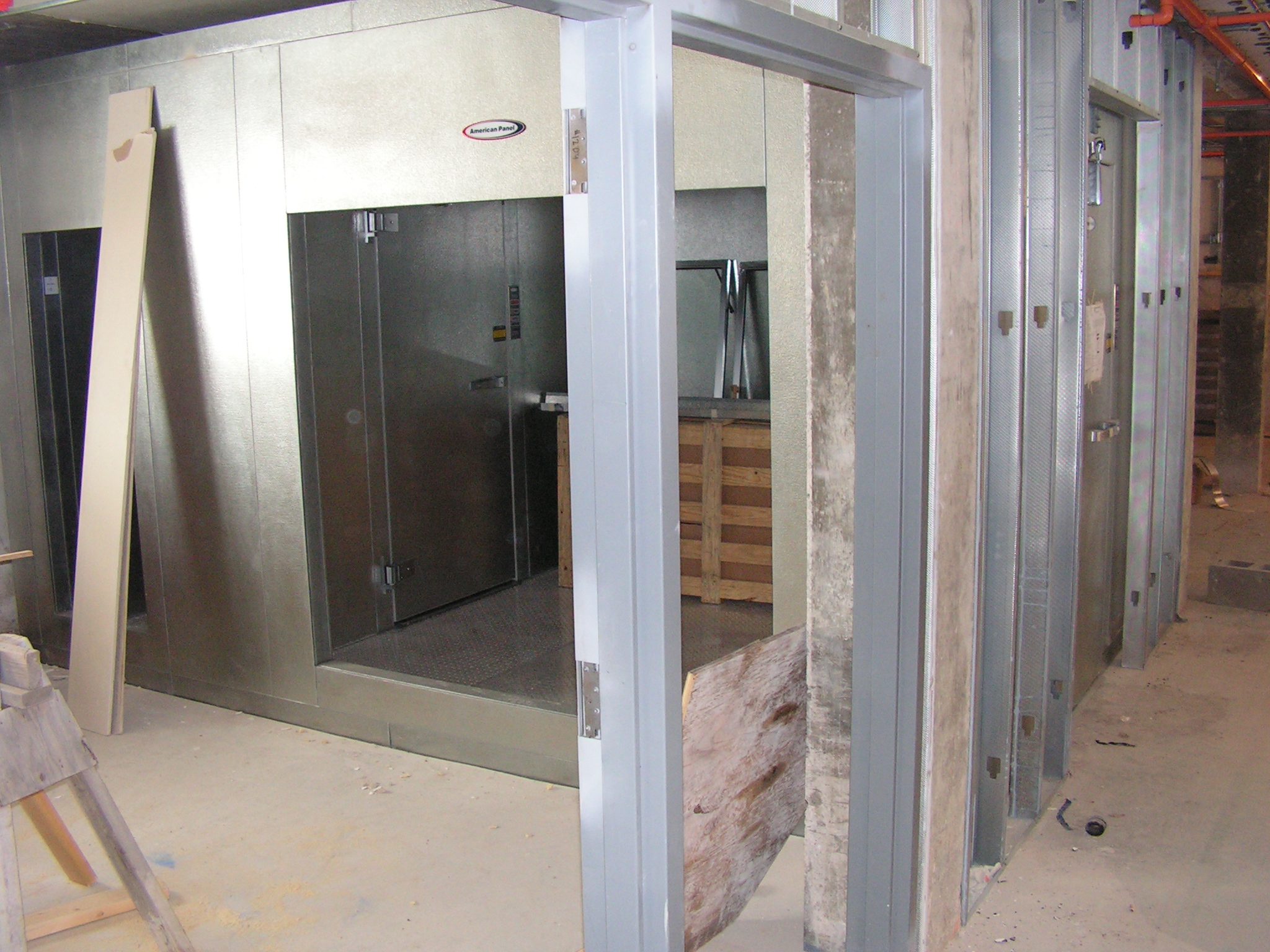 Looking through the doorway into the new fridge of the C-Store that will be located just off the Main Lounge.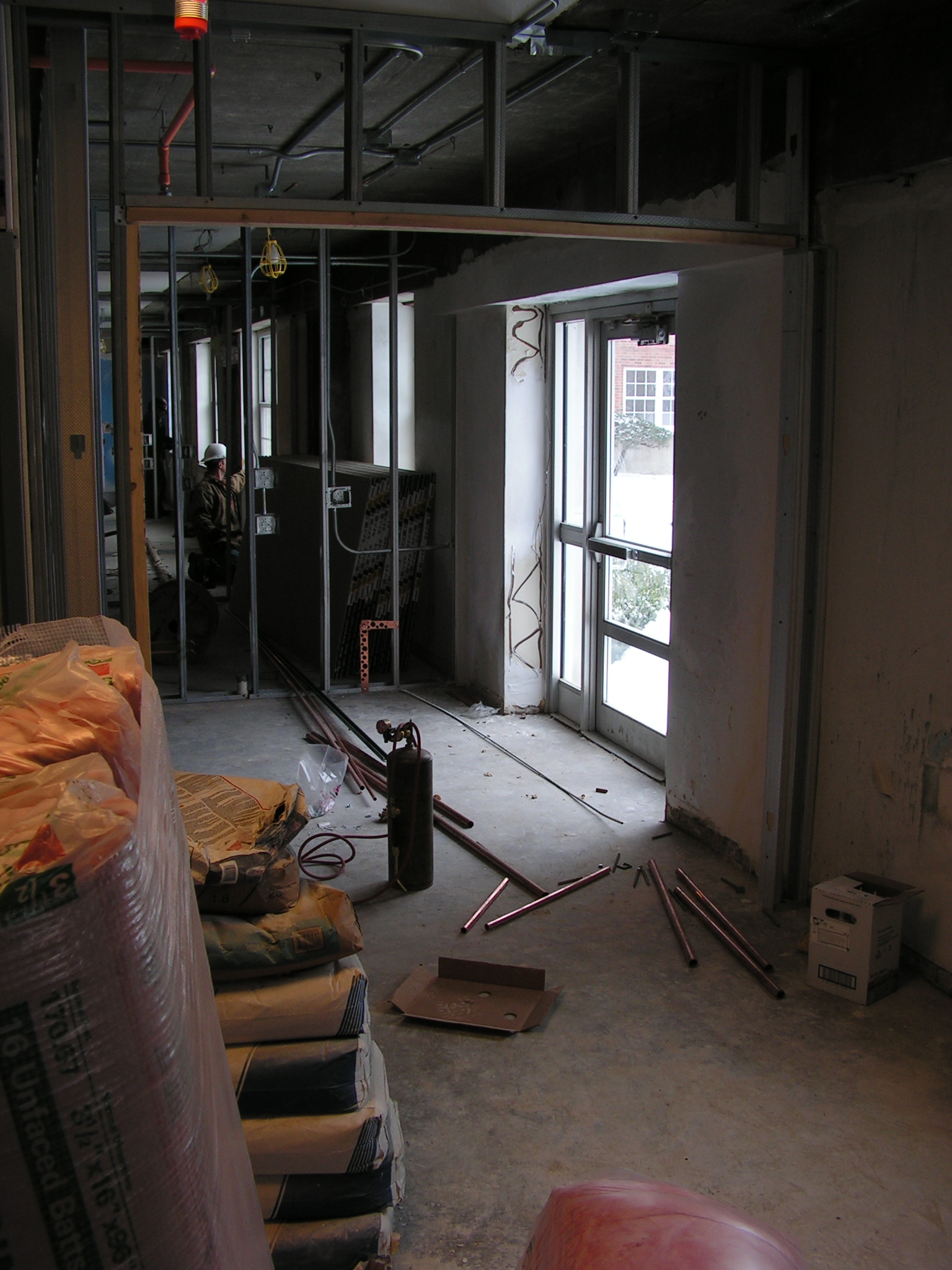 The main entryway into Dobson.
---
Below are a couple 3-D images of a double room in Dobson. Expect a few more 3-D images in coming weeks of the new lounges and entryway will look like.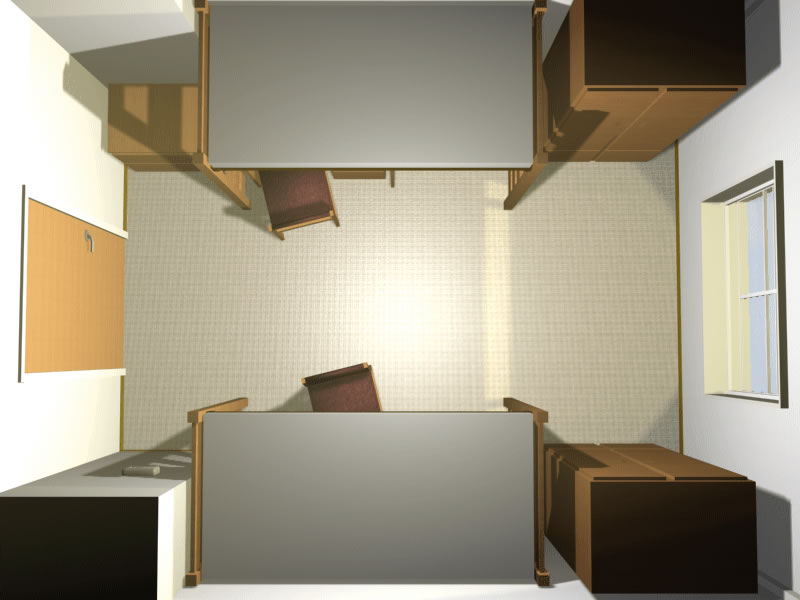 Overhead view (includes desk, chair, warddrobe, and lofted bed which can be de-lofted)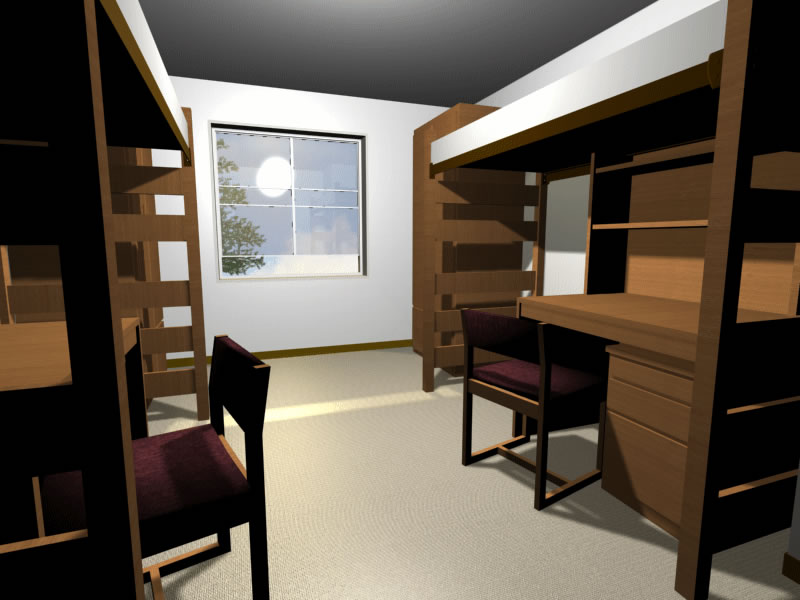 View from doorway towards window.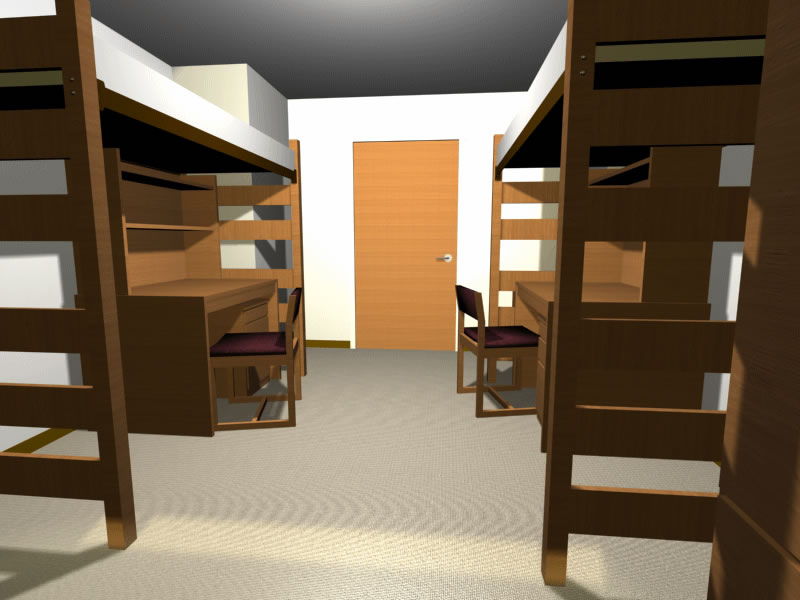 View from window towards the door.