Framing it up…
December 19, 2008
With the first semester over and residents moved out, it was time to check in on the progress in Dobson and the changes since our last visit. Almost all the windows have been installed, the new heating and cooling vents are progressing along well, they are just starting to install drywall in some areas, and the framing for new or adjusted rooms are squared up. Things are really starting to come together, and it appears the building has officially turned from having old things removed to having new items installed. Stay tuned for more excitement in 2009!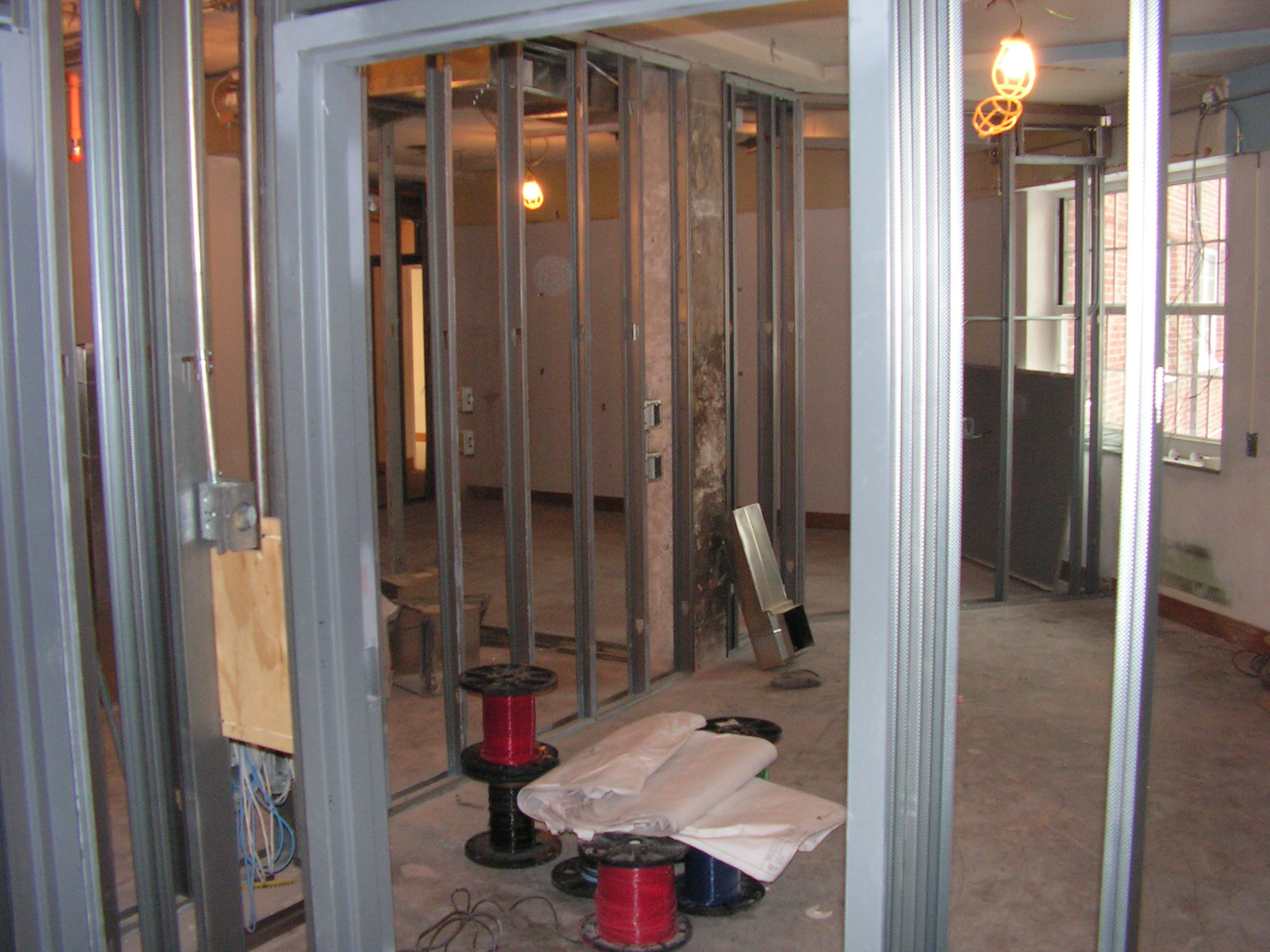 Framing of corner rooms overlooking the courtyard in 2-South.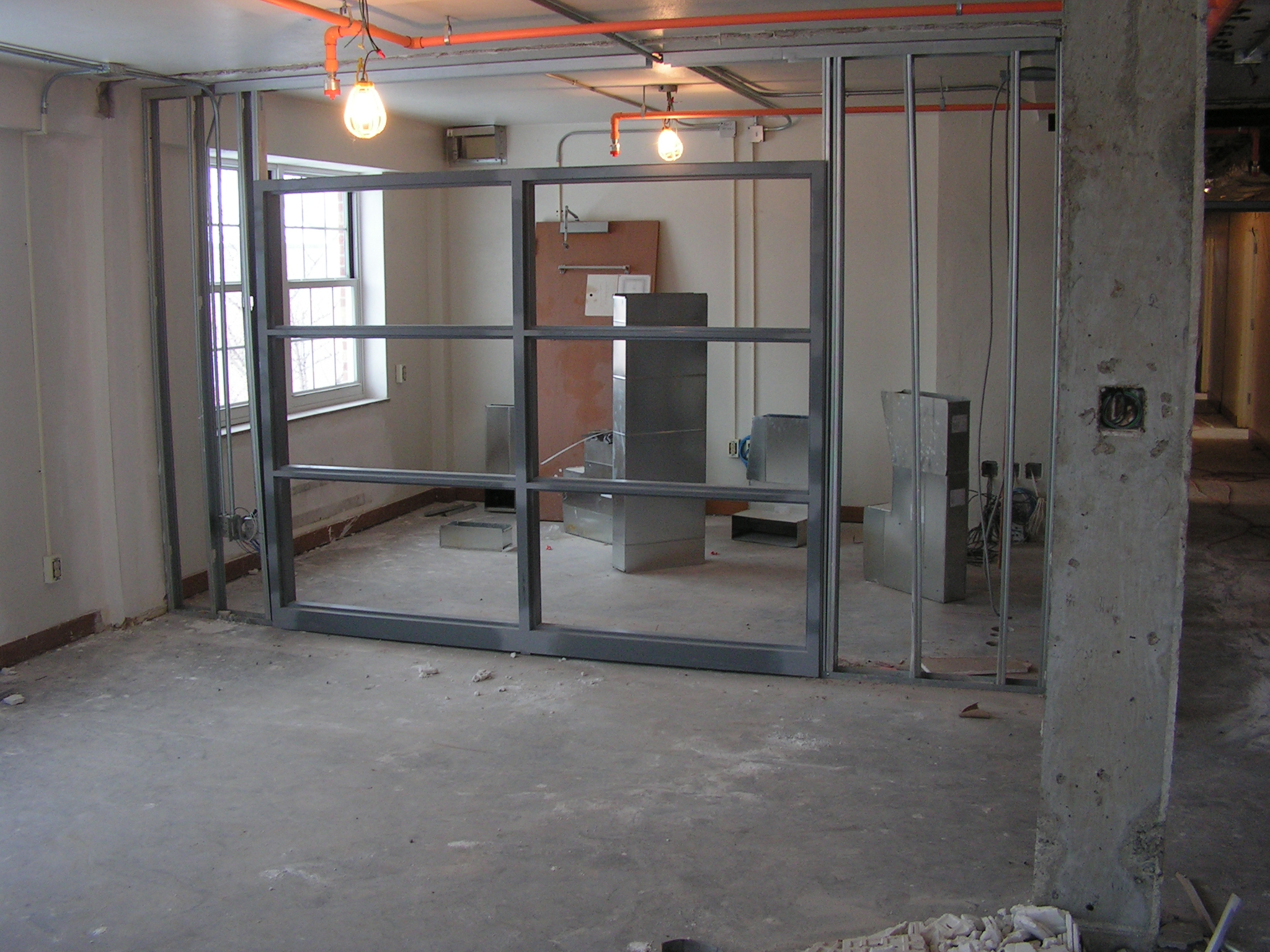 Windows looking into what will be a Study Lounge. 3 out of 4 floors will have a Study Lounge.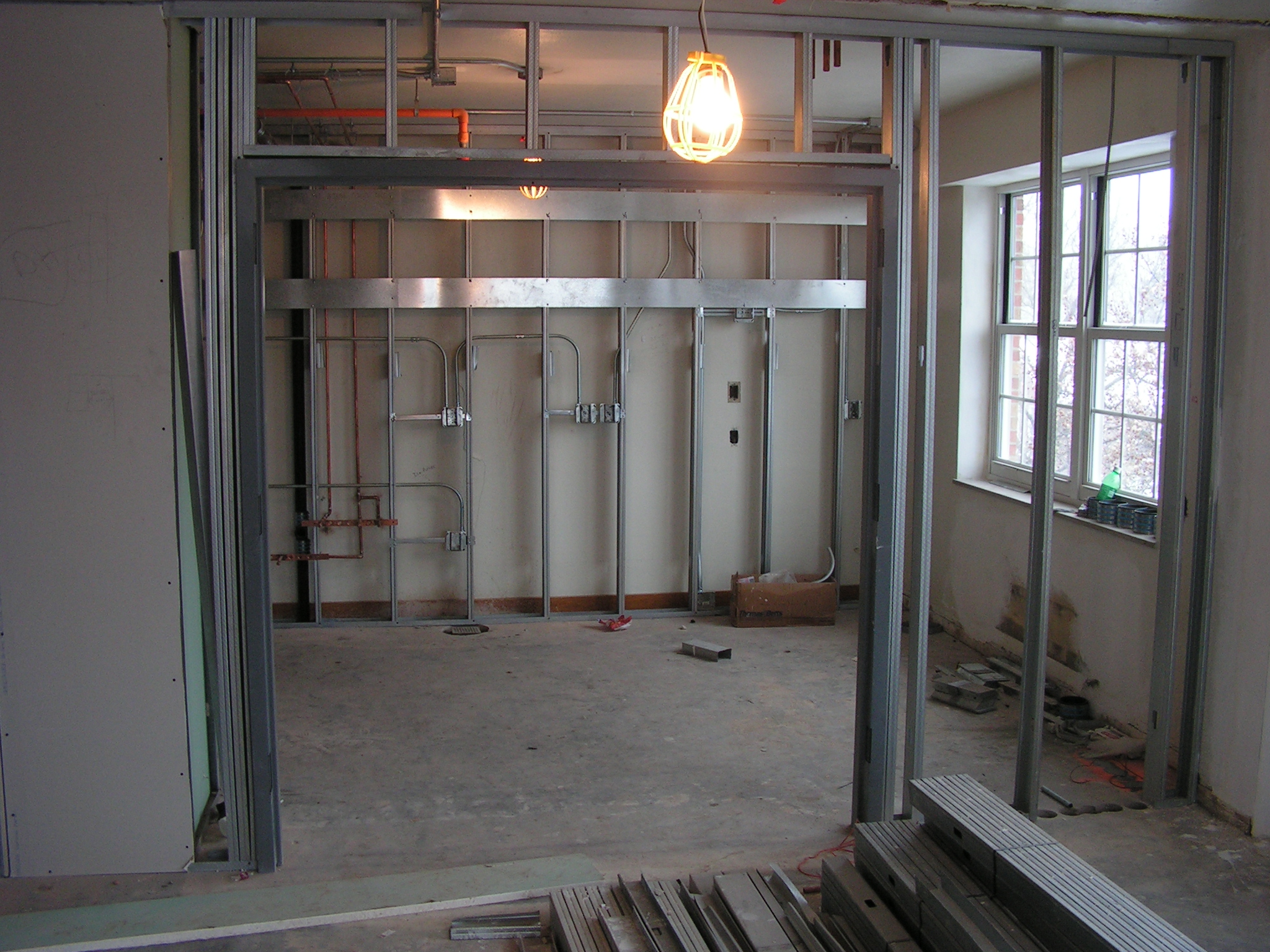 Looking into the double doors of what will be a kitchen. Every floor will have their own kitchen.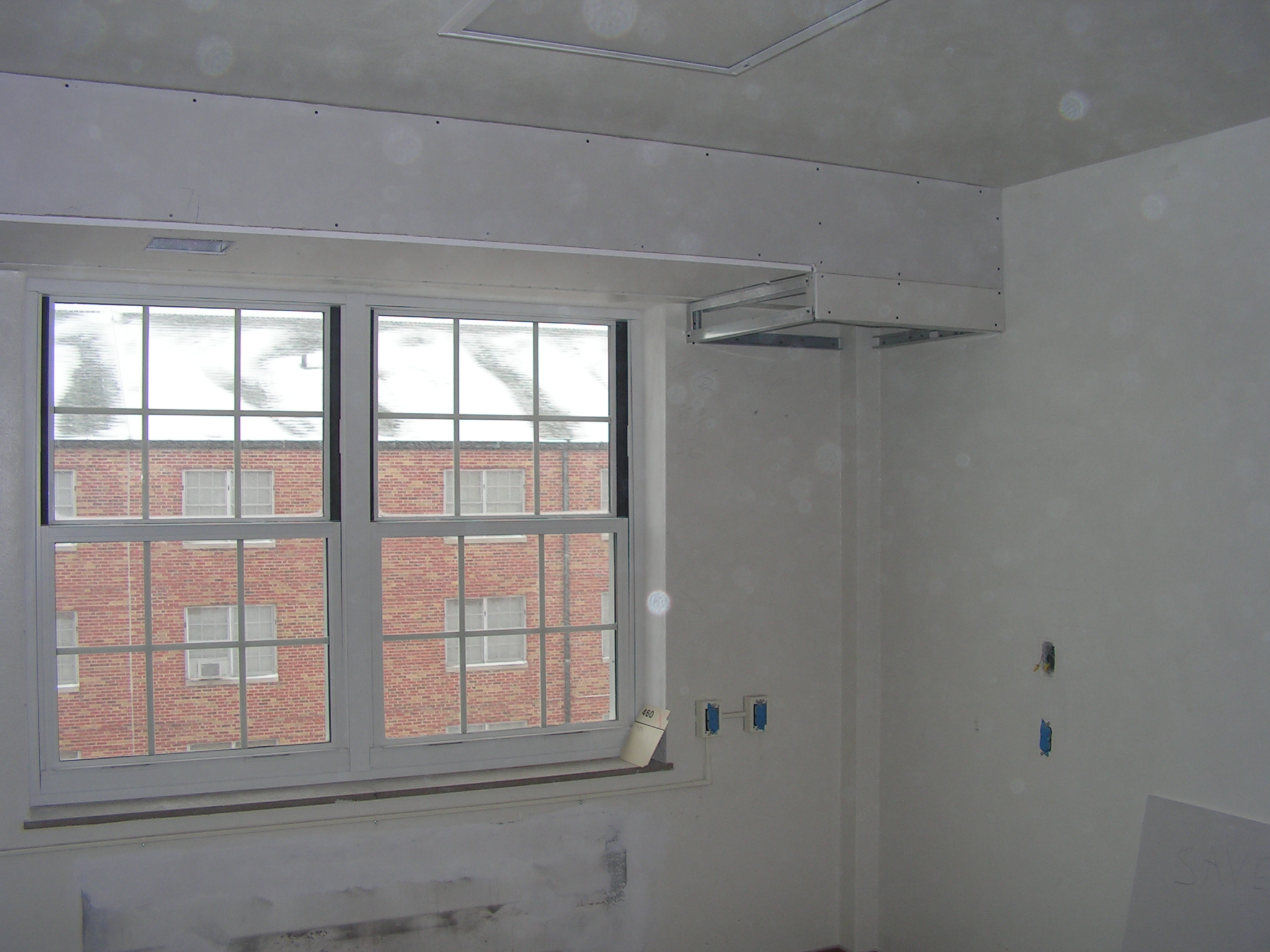 Above the window, you will notice brand new dry wall covering the HVAC running through every room.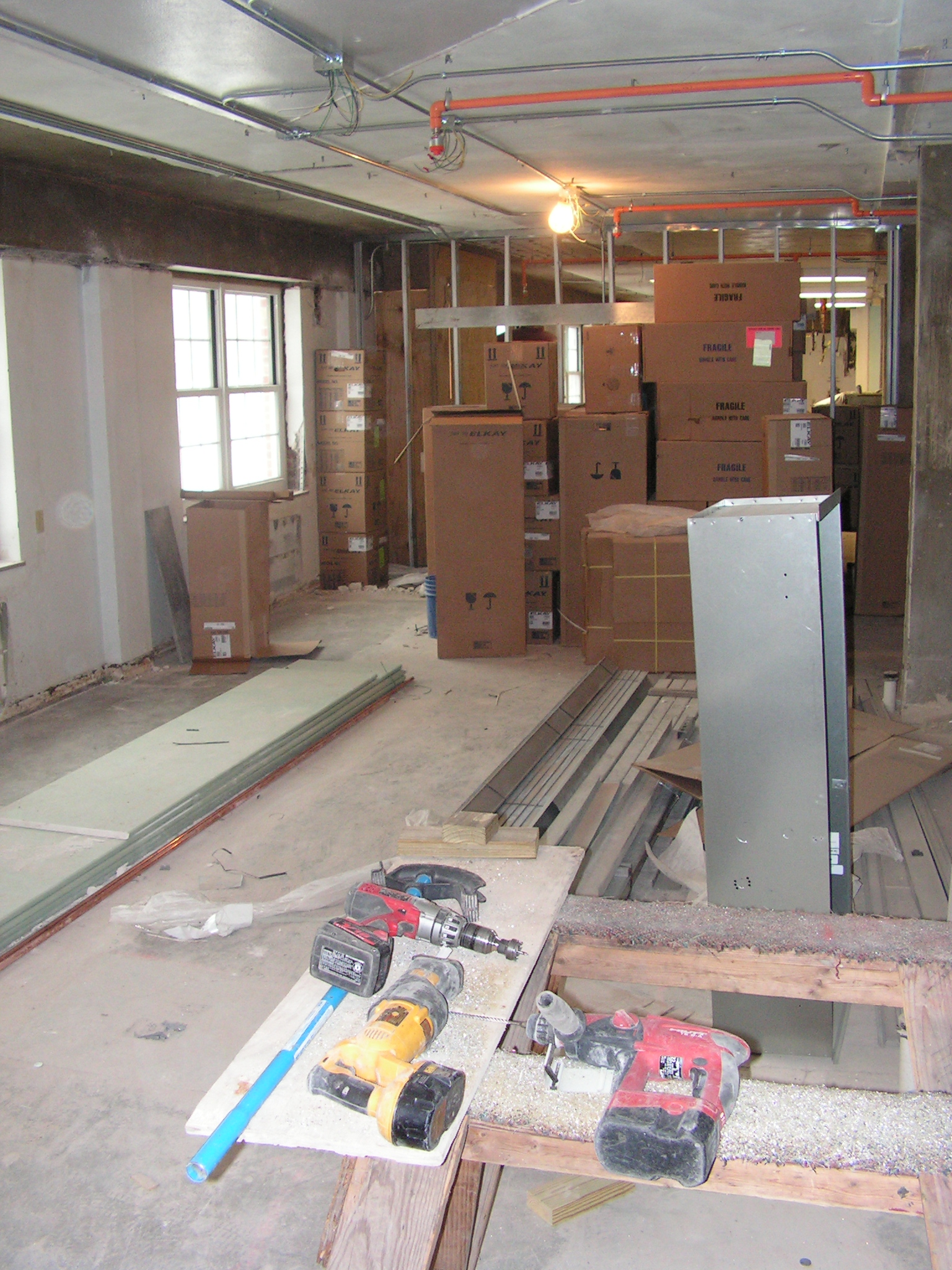 Although it is being used as storage during construction, this will be a brand new multipurpose room.