Opening New Doors at Dobson
October 16, 2008
After walking through Dobson this week we found several new signs of updates taking place throughout the building. Construction crews continue to work on bringing the fire alarm system up to code, installing Dobson's first ever elevator and the brand new heating and cooling system continues to progress forward with installation of air ducts. Here are some photos of our latest walk through; we'll be back with more updates in the coming weeks.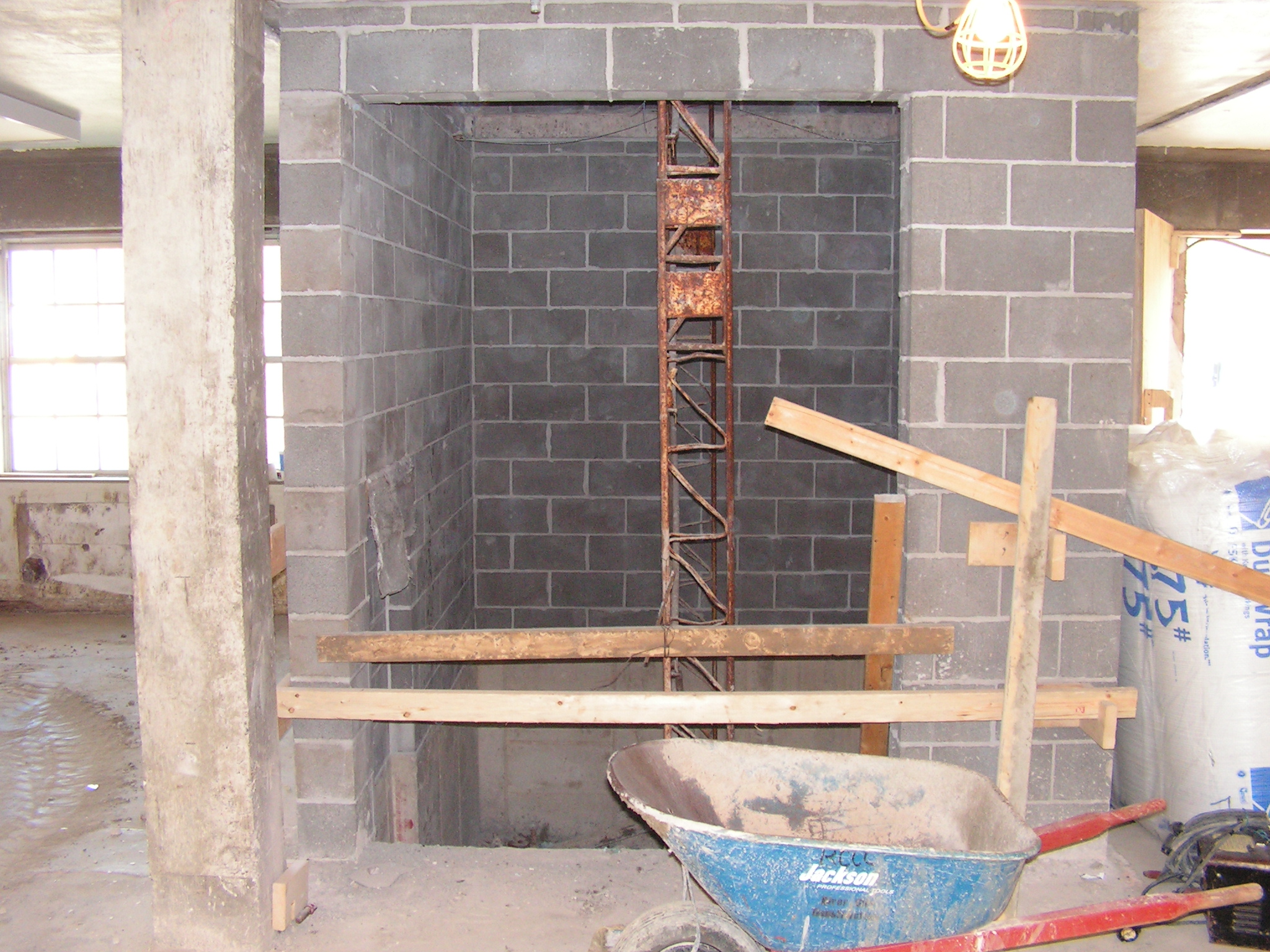 This is the first floor elevator, which will be located right by the main lounge and hall desk.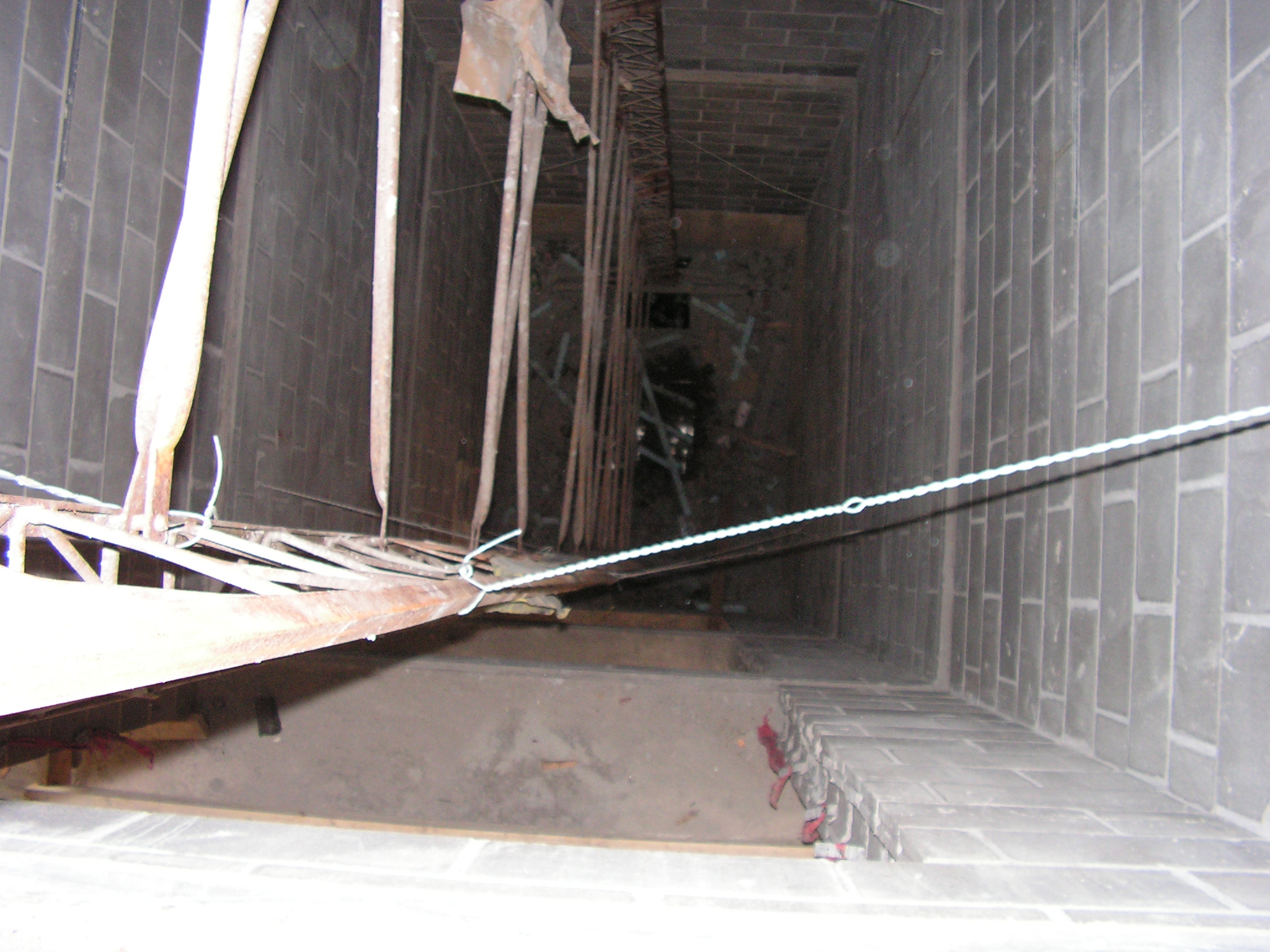 Looking down the elevator shaft from the forth floor.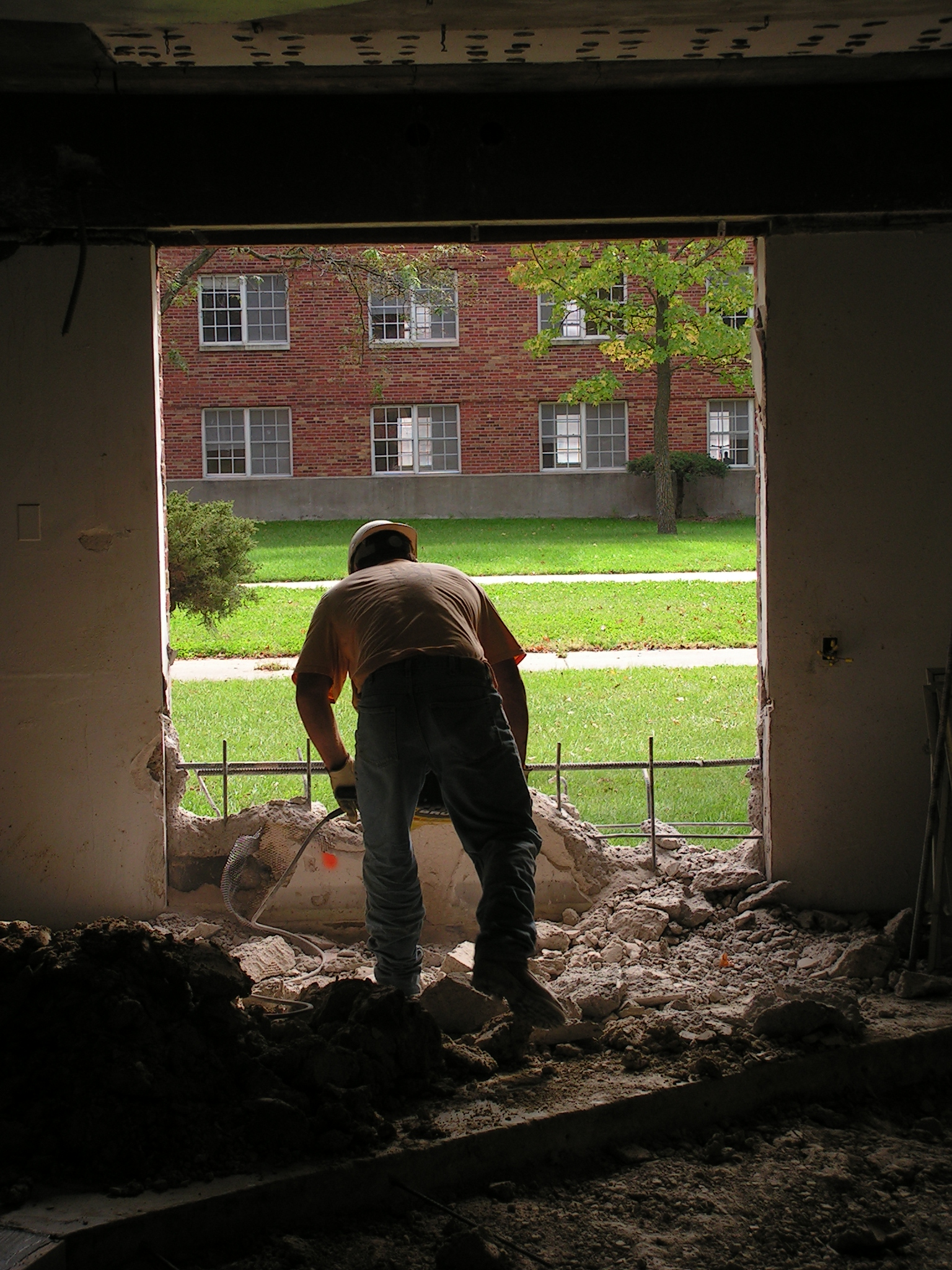 Here a construction worker is cutting the hole for a new entrance. This new entrance is located in the middle of the North wing facing the Dobson Quad.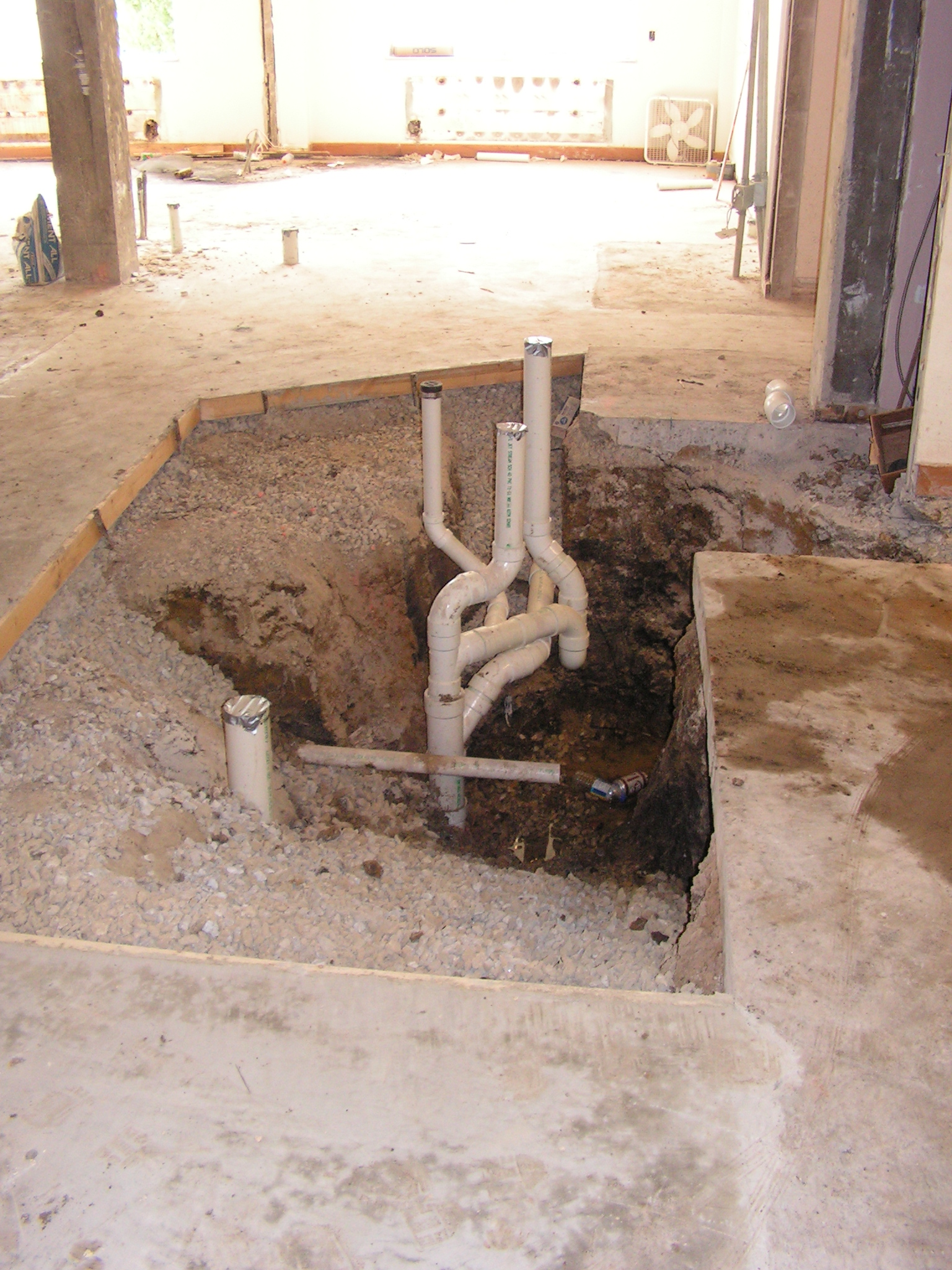 New plumbing for the handicap accessible rooms.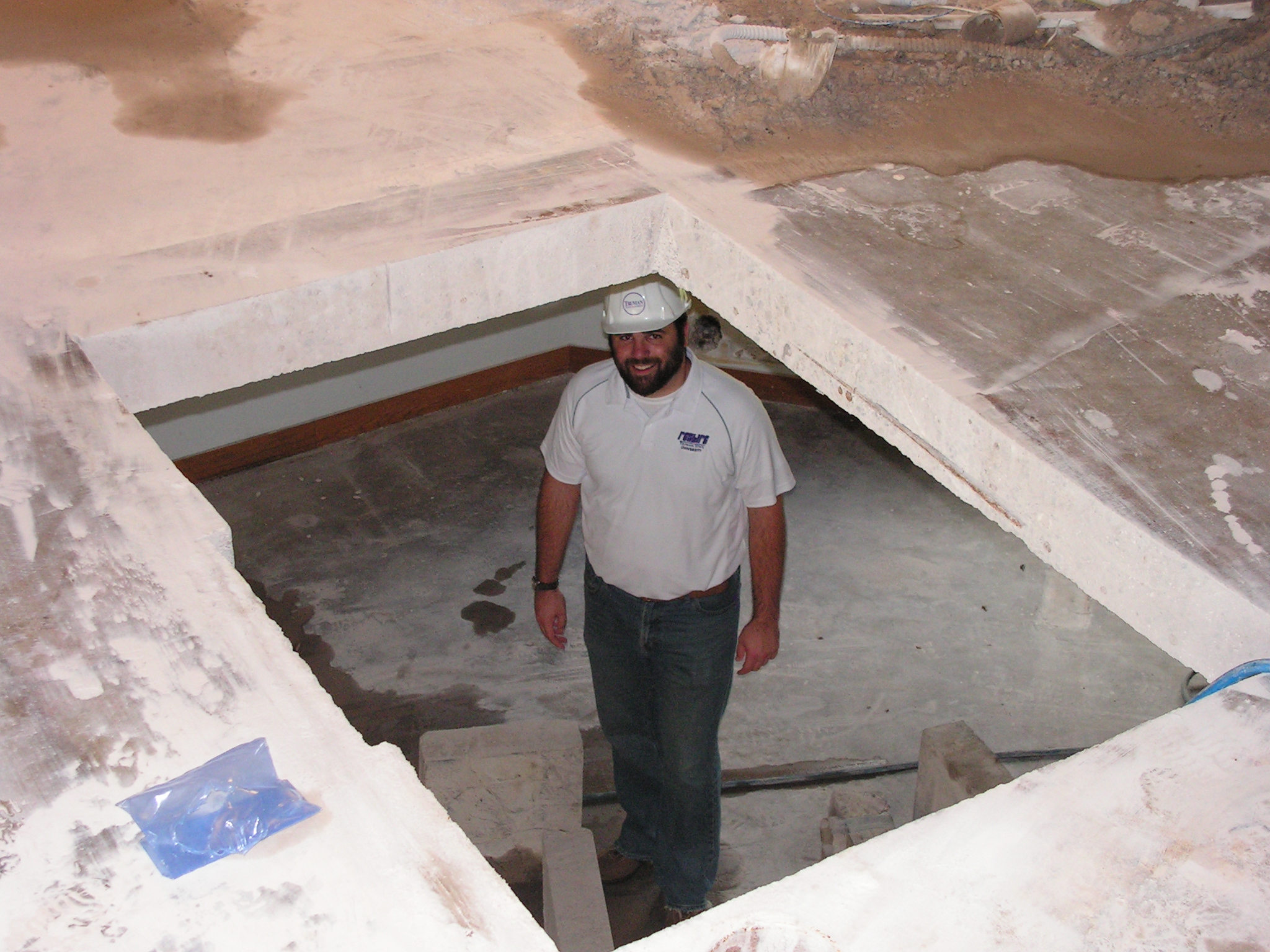 Holes for electrical and air ducts that will run between the floors.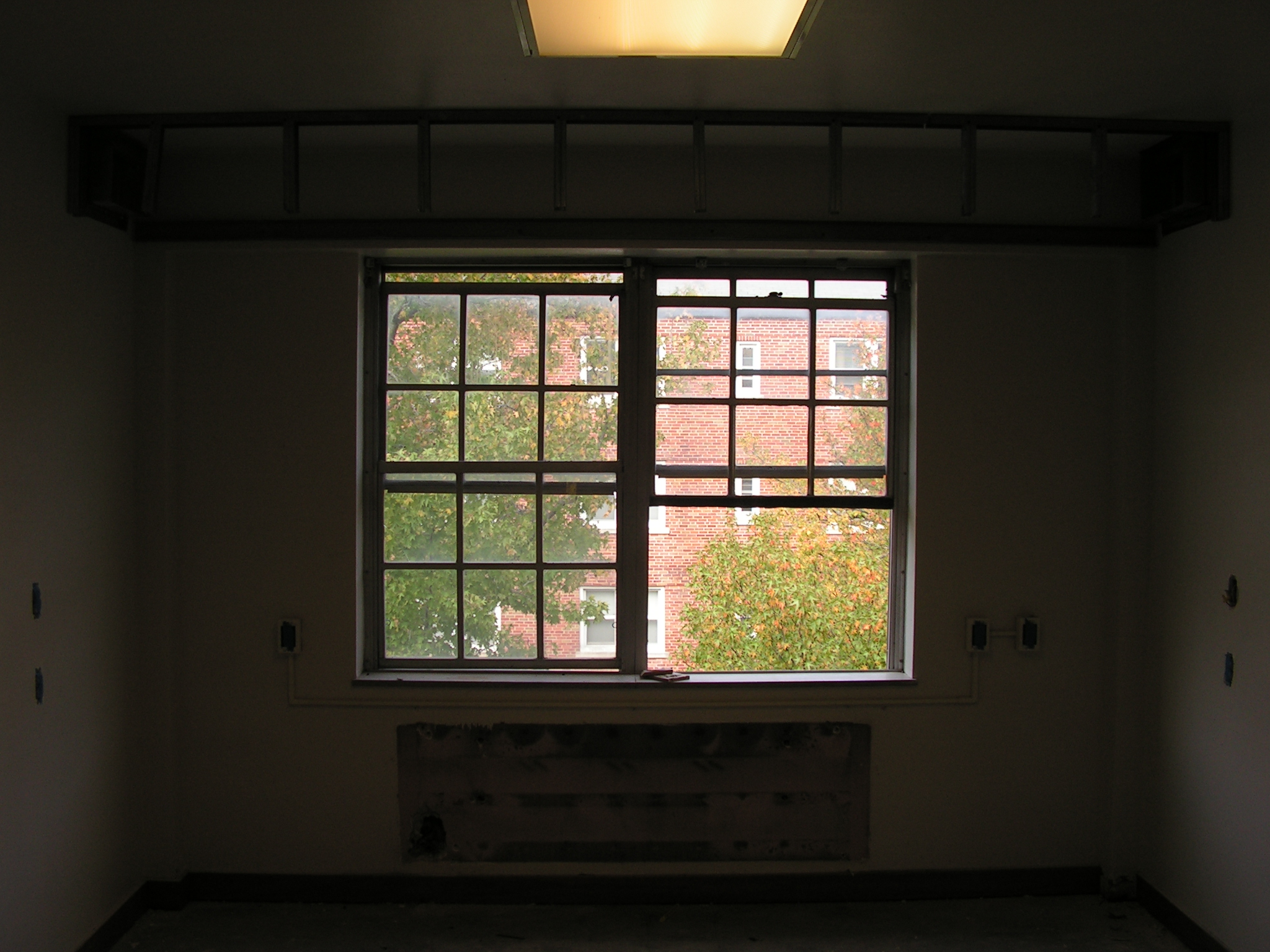 New ventilation system being installed in a double room.
---
As for The Hanger…
Most of The Hanger will become mechanical room, offices, and a conference room.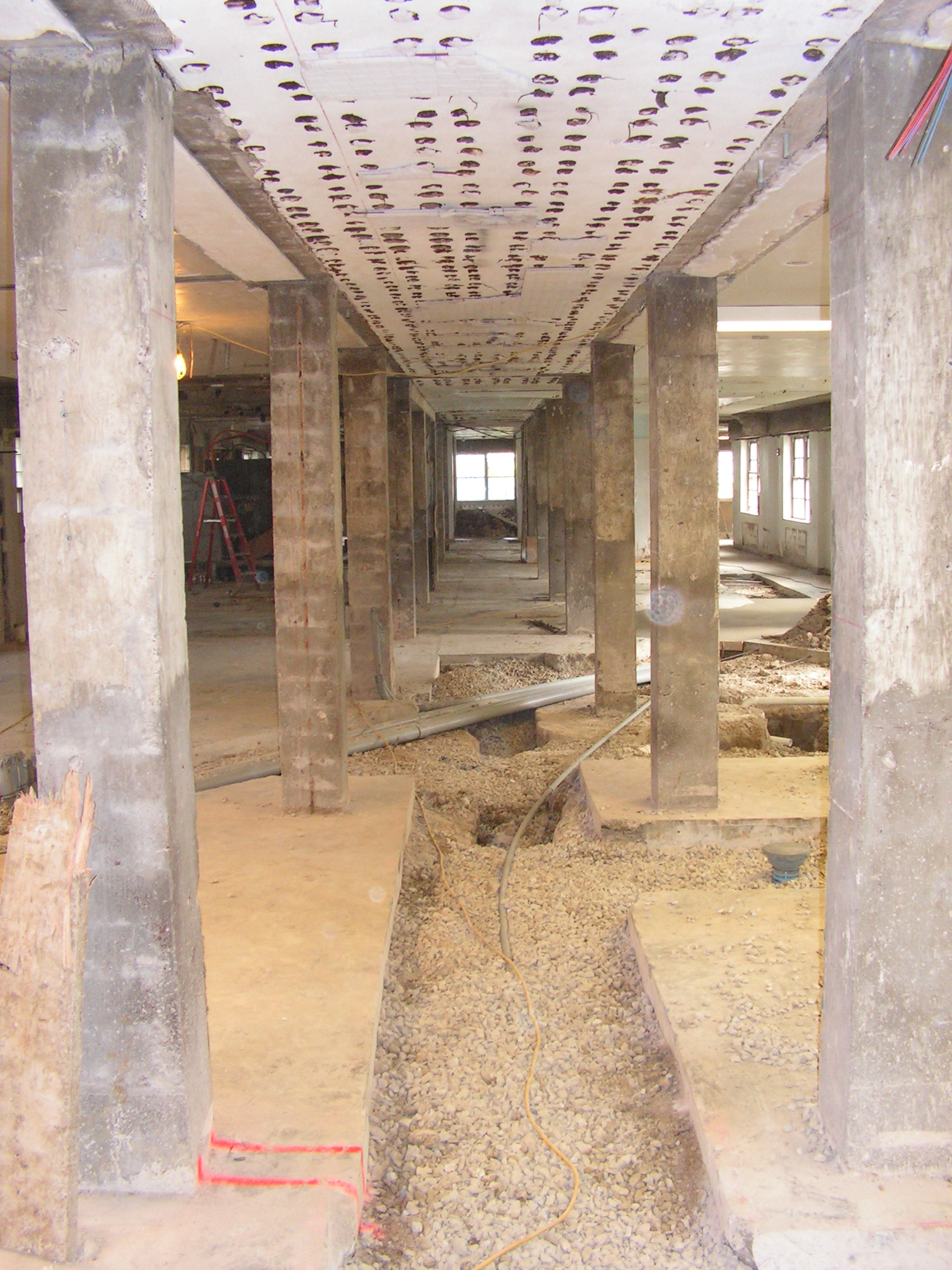 This is a view from the North staircase by Violette Hall; this is the hall where the metal hanger used to be.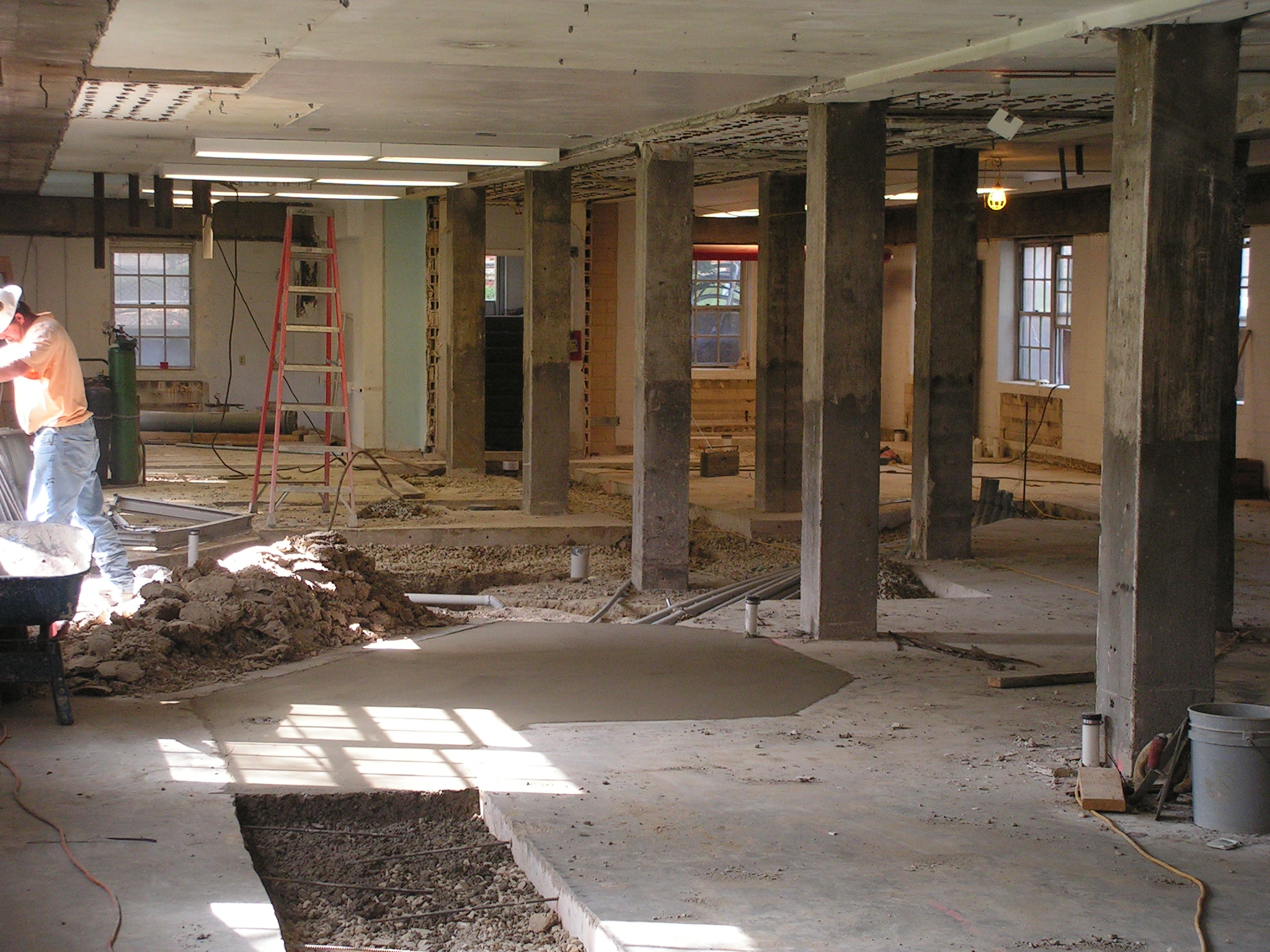 This is from the opposite end, where the old main lounge used to be. You can see where the new exterior door is being installed.