Steel Pan Artist to Perform with Truman Steel
April 30, 2018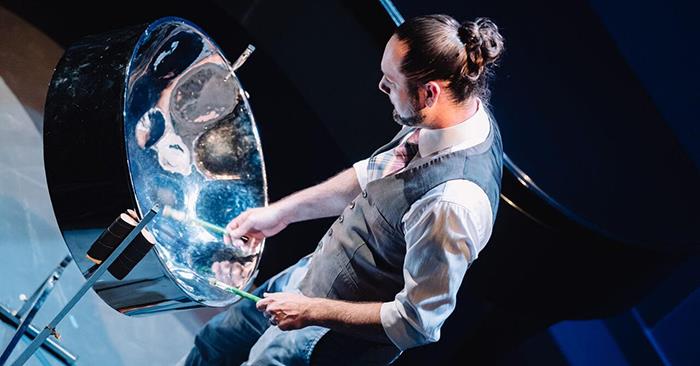 Internationally renowned steel pan artist Victor Provost will perform with Truman Steel at 8 p.m. May 4 in Baldwin Hall Auditorium.
A native of the U.S. Virgin Islands, Provost is widely regarded as one of the world's leading voices on the steel pan. He has developed a reputation as a "dazzling" soloist with a strong foundation in Bebop, a contemporary jazz sensibility, and deep roots in Caribbean music. His recordings and concert reviews have been met with praise from The Washington Post and Downbeat Magazine, and his new album, Bright Eyes, debuted at No. 5 on the iTunes Top 40 Jazz Charts. He is a member of the Grammy-award-winning Afro Bop Alliance and regularly performs with jazz luminaries such as Wynton Marsalis, Ron Blake and Paquito D'Rivera.
Provost is an adjunct professor of music at George Mason University and conducts residencies and master classes throughout the United States and the Caribbean. He is also an Arts Ambassador to his hometown of the U.S. Virgin Islands, which honored him with a Special Congressional Recognition in 2014, and he returns frequently to perform and teach as part of Dion Parson's community-based arts initiative, the United Jazz Foundation.
Sponsored by the Department of Music, admission is free. For more information, contact Michael Bump, professor of music, 660.785.4052, mbump@truman.edu.