Fiber is good for you
July 30, 2010
We've been poking and prodding under the green green grass of campus during phase two of the upgrade to fiber optic infrastructure.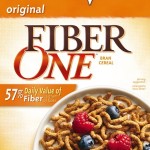 Why should you care? Well, these are the cables that move data across our university network from one building to the other. Some of it has been in dire need of repair, and other parts needed a little beefing up . And because of the condition of the old fiber, some parts of campus were getting poor cable tv service (yes – it's sent over the fiber).
The new fiber will help us provide faster, more stable network services to campus buildings. It will also give us redundant service paths – so if part of the campus network is damaged for any reason, we can route traffic around the problem and continue providing services until the damage is repaired.
The new fiber will also give us options for moving to VoIP (voice over internet protocol) services, which may bring big cost savings to the University if implemented.
By the start of the Fall semester, the following buildings should be complete: Centennial, OP, Missouri Hall, Kirk Building, BNB, Dobson, Student Rec Center, Baldwin Hall, West Campus Annex, and the renovated part of Ryle Hall.
This fall we will hit Barnett, Pershing, Grim-Smith, Grim Hall, the Adair building, and University Counseling Center.
Buildings already completed in phase one were McClain Hall, Pickler Memorial Library, Magruder Hall, the Student Union, and Violette Hall.