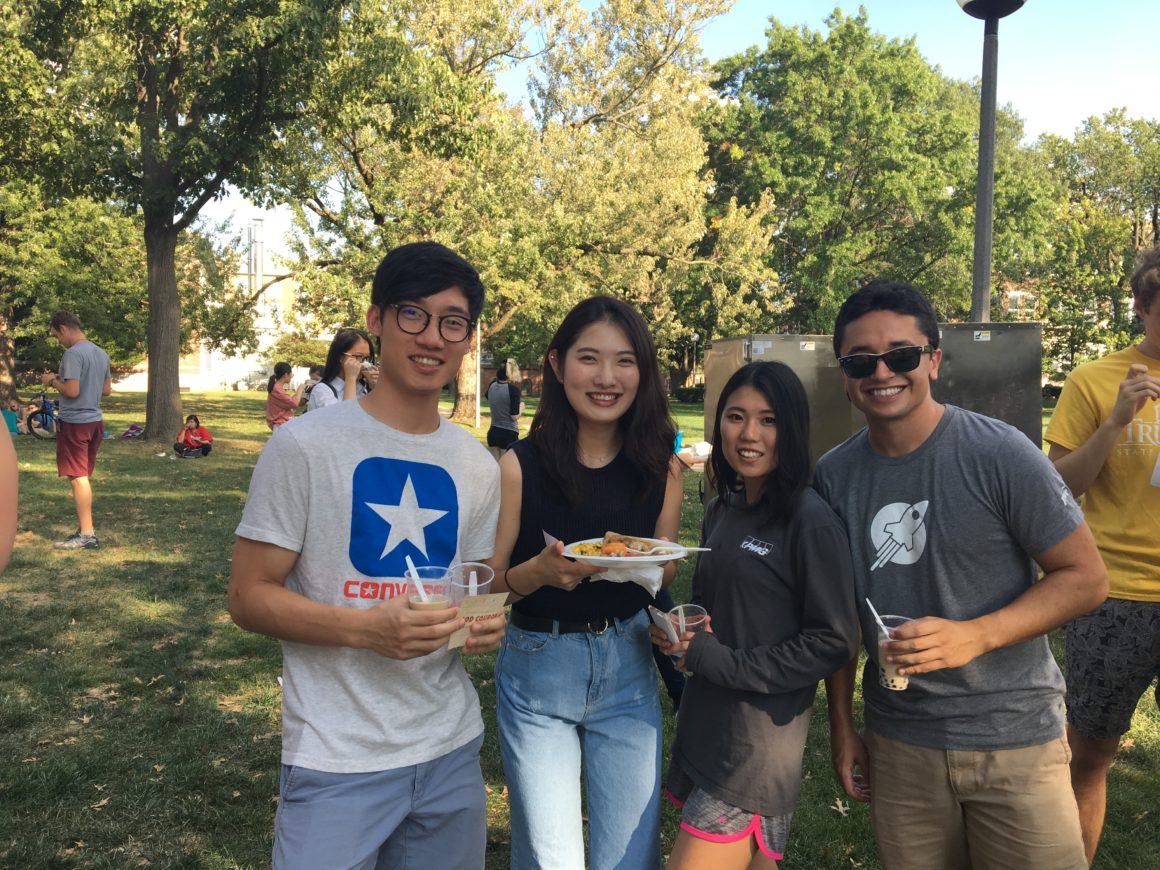 ---
The annual "Across Vietnam" event, hosted by the Vietnamese Student Association (VSA), took place on Sunday, September 24th, 2017. This year's event focused on taking students back in time to experience traditional Vietnamese food, decoration, games, and more.
More than 150 students and staff gathered on the quad to enjoy this truly unique experience. Those who attended sampled a variety of traditional Vietnamese dishes including the famous Vietnamese noodles pho, braised mushrooms, fried tofu braised in fresh tomato sausage, sticky rice with ice cream, buttered corn with dried shrimp, spring rolls, fried bananas, sweet potato cake, Vietnamese coffee, and bubble tea. Many people also enjoyed participating in a game of Tug of War or Capture the Flag in between food samplings.
"Across Vietnam provides us with the opportunity to promote Vietnamese culture, so that more people on Truman's campus, both American and international students, would know more about our heritage," VSA's Student Advisor, Anh Bui, said. Bui also described how the Vietnamese students come together and spend many hours preparing all the food and drinks for the event. Across Vietnam not only brings together different cultures, but also serves as a way for the Vietnamese students on Truman's campus to grow closer as well.
The Vietnamese Student Association was founded on Truman State University's campus in 2012. Their mission statement is to, "Bring the grace of Vietnamese culture and the hospitality of our people to Truman's campus." Across Vietnam undoubtedly brings their mission statement to life.
For more information about VSA and other cultural events they have planned for the 2017-2018 academic year, visit their website here.
---
---
---