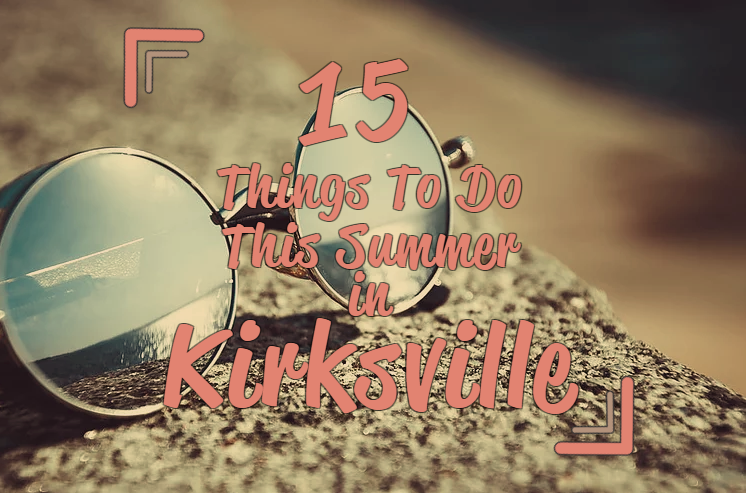 ---
There is still plenty of fun to be had if you've found yourself spending your summer in Kirksville! Many students say that the summer is one of the best times to be in "K-Vegas." Whether you're staying in town for classes or for an internship, you'll find that Kirksville is a great place to experience an all-American summer. Here are our top 15 picks for what to do this summer in Kirksville:
1. The Vault Escape Room
The Vault Escape Room is coming to Kirksville this summer!  Escape rooms are the new craze in the United States. An escape room is a simulation where you and your friends are locked in a themed room, such as a laboratory or a bank, and you have 60 minutes to use the clues in the room to figure out how to escape. The Vault Escape Room plans to open with one themed room and expand to three rooms over the next year. The projected opening day is July 1st. You can stay up to date on the business at https://www.facebook.com/thevaultkv/.
2. Thousand Hills
No summer would be complete without several trips to Thousand Hills State Park. Go for a hike on one of the many miles of trails, a swim at the waterfront, a picnic at a pavilion or one of the many grassy areas, or spend a weekend camping. Rent a canoe, kayak, or paddle boat and explore the 573 acre lake. Bicycles can now also be rented at the marina. Lastly, make sure to check out the petroglyphs (stone carvings) left by the Native Americans that resided in the area and used it as an ancient ceremonial ground as many as 1,500 years ago! For more information, visit https://mostateparks.com/park/thousand-hills-state-park .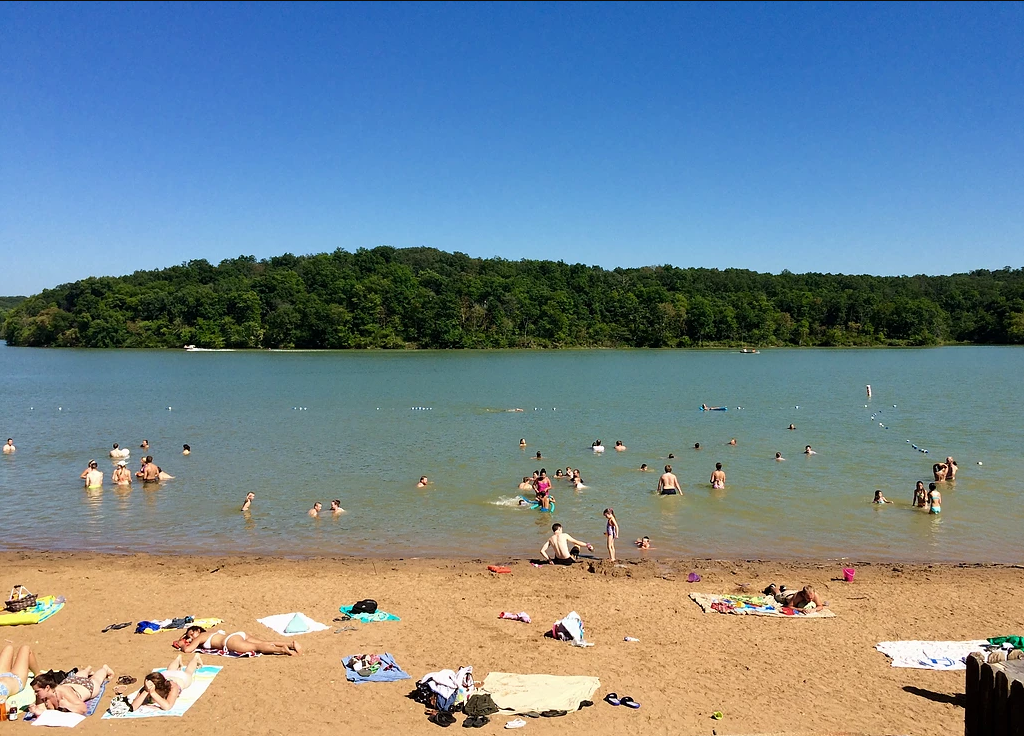 3. Lost Branch Blueberry Farm
Unknown by many Truman students, there is a blueberry farm just a ten minute drive from Truman's campus. Enjoy the fresh air and pick your own blueberries for $3 a pound, or purchase pre-picked blueberries for $5 a pound. Check their website for up to date information on blueberry picking at http://lostbranchblueberries.com/ .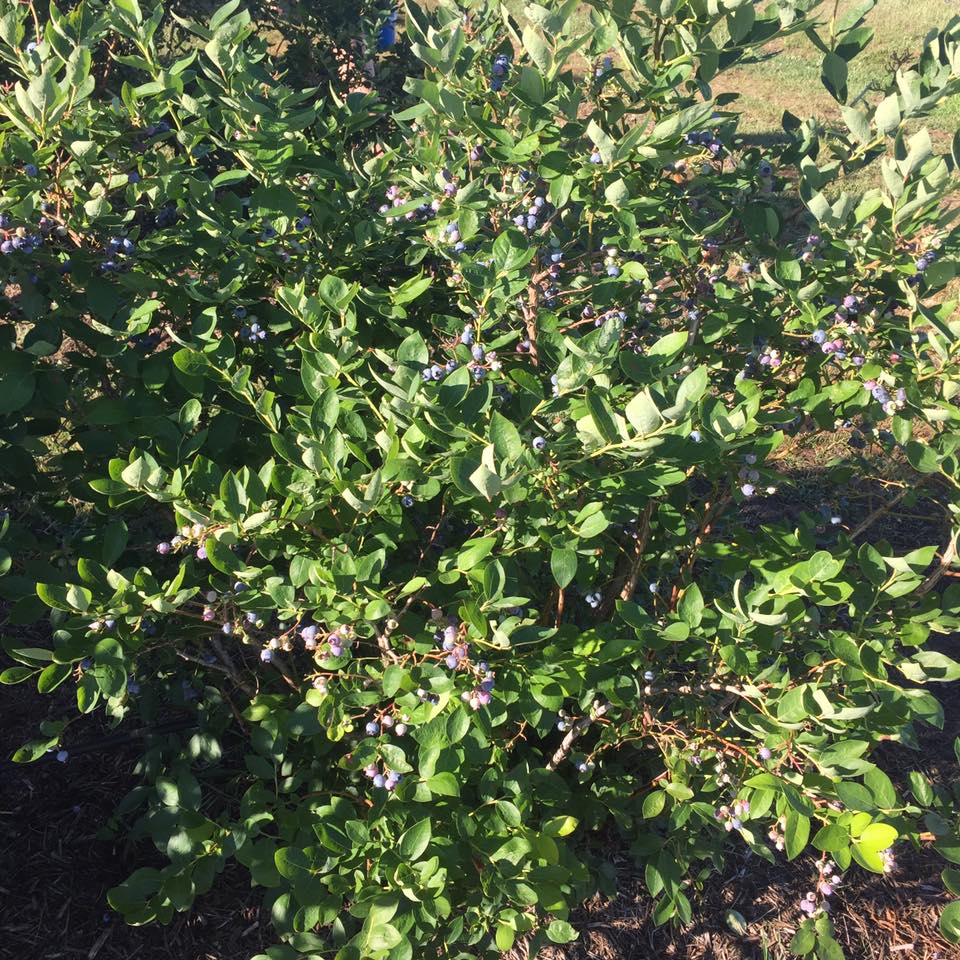 4. Summer on the Square
The Summer on the Square concert series brings live music to the Courthouse lawn every Friday evening. The Kirksville Arts Association hosts local bands and musicians from around the area for free performances for all music lovers. All types of genres are represented, but make sure to check out some of the bands performing genres with distinctive American roots, such as country, blues, and big band jazz.  Learn more about this summer's artists here: http://www.kirksvilledailyexpress.com/news/20170531/summer-on-square-concert-series-returns .
5. Dollar Bowling
Spend your Tuesdays this summer at Leisure World Lanes for dollar bowling days! Each round of bowling is only- you guessed it- $1! Several concessions are also available for $1, including nachos, hot dogs, sodas, and lounge drinks for those that are 21 years old and older. For more information, visit their website at https://www.leisureworldlanes.com/ .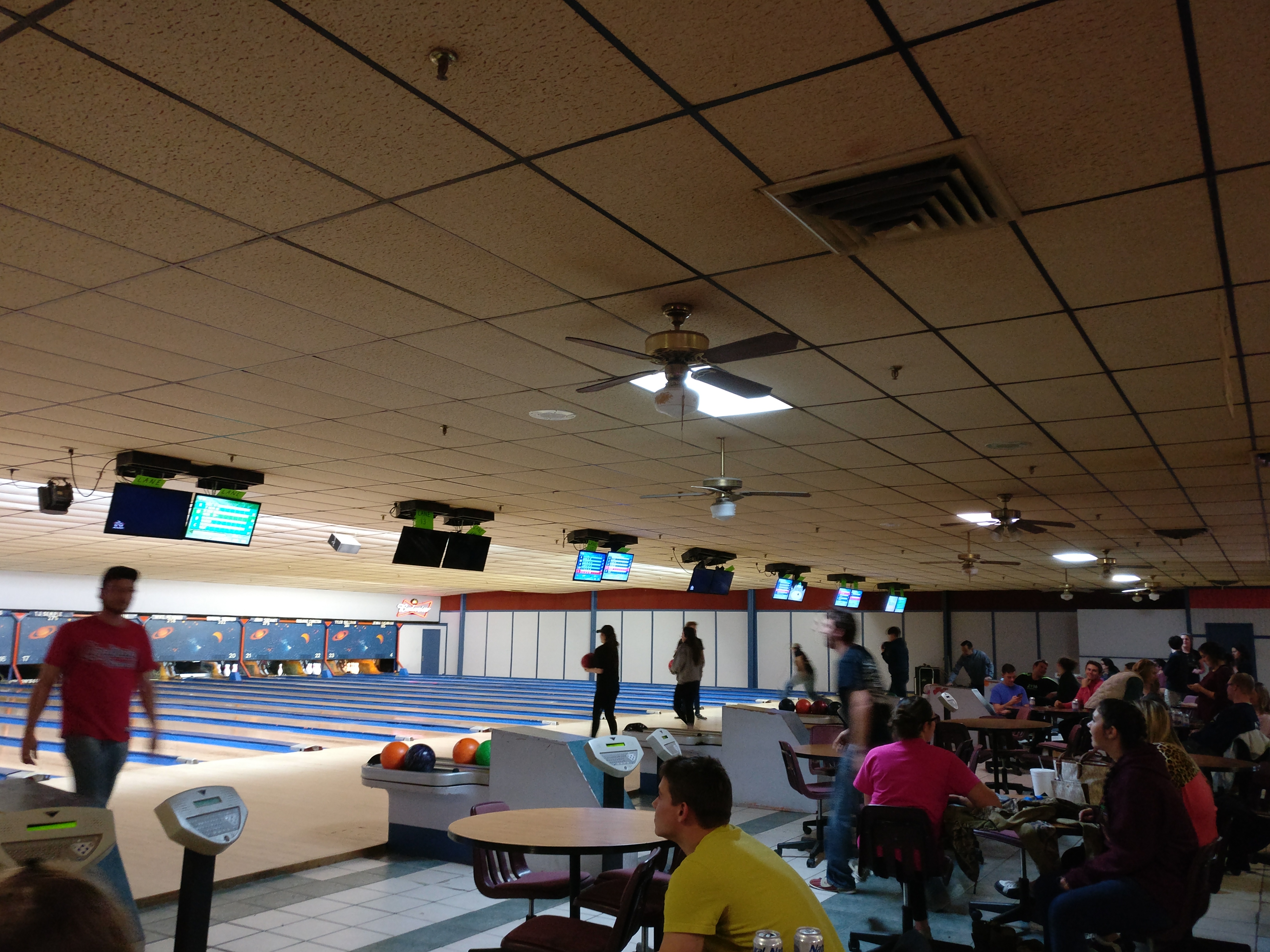 6. Movies in the Park
Grab a lawn blanket and join Kirksville Parks and Recreation under the stars for Movies in the Park. See a different Hollywood blockbuster every Saturday night at Rotary Park. The events are free, and concessions are available for purchase. Movies shown this summer include Moana, Fantastic Beasts and Where to Find Them, The Hunger Games, Grease, Captain America Civil War, and more! You can find the full schedule at http://www.kirksvillecity.com/parkprograms .
7. Explore the Square
Wander the many small shops that line the Kirksville town square. Make sure to check out the three floor antique shop Hidden Treasures and their vintage bookshop, the locally owned coffee house Sweet Espressions, and the oldest record store in the United States, Reinhart's Music and Video, which has been family-owned since 1897.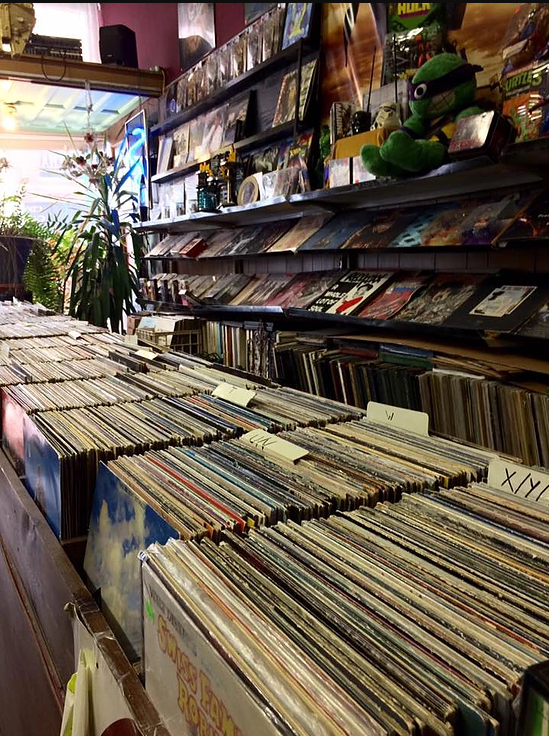 8. Farmer's Market
Every Saturday morning, the Kirksville Kiwanis Club hosts Kirksville's farmer's market on the town square. Shop for local produce, meat, crafts, flowers, baked goods, homemade goods, and more! Enjoy a cup of fresh squeezed lemonade or a pastry while catching up with friends and locals. The market runs from May through October between 7am-12pm. Get there early for the best selection!
9. Take Root Cafe
Check out the events at Take Root Cafe this summer! New to Kirksville last November, Take Root Cafe is a nonprofit pay-what-you-can cafe that ensures anyone can have access to a healthy meal, regardless of income. Join them for yoga every Sunday or for a Community Skills Share each Saturday where you can learn a variety of skills relating to food, sustainability, homesteading, and more! Upcoming events include mindfulness Kung Fu, outdoor yoga at Rotary Park, and an intro to essential oils event. An updated schedule of events can be found on their Facebook page at  www.facebook.com/takerootkirksville/events .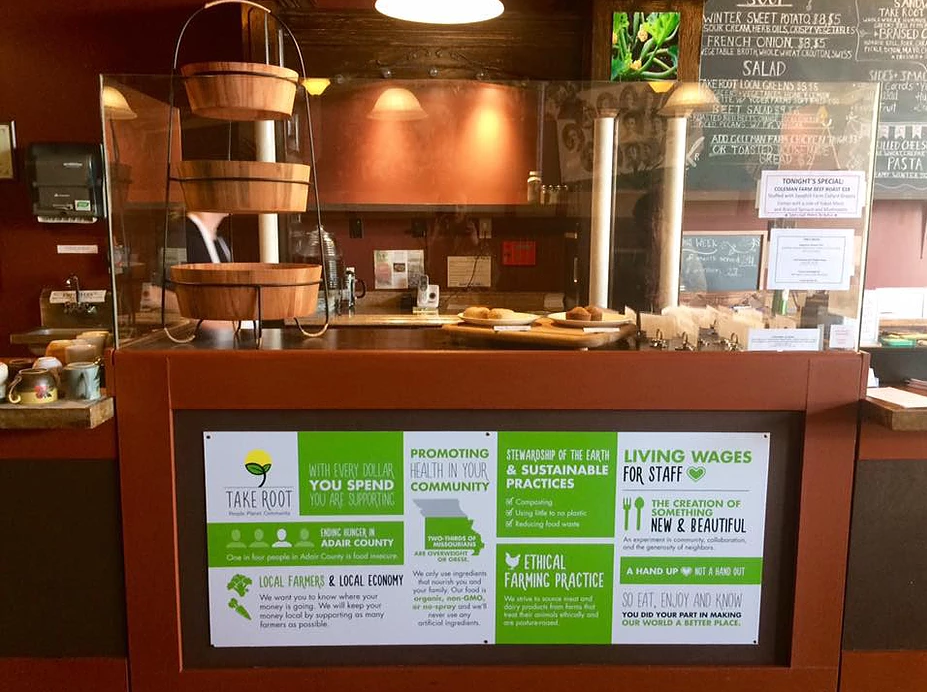 10. Maxwell's
Grab your friends and swing by Maxwell's Restaurant and Bar Tuesday-Thursday 3pm-6pm for their happy hour specials. You can enjoy half priced appetizers while playing one of their many classic American board games. Board games not your style? Join them for free Trivia on Tuesday nights at 7pm instead! They post each Tuesday's trivia theme on their Facebook page at https://www.facebook.com/MaxwellsinKirksville/ .
11. Train Bridge
No Truman student can end their freshman year without visiting the train bridge at least once. Located a 20-30 minute drive from campus off of country highways and gravel roads, students head here late at night to wait for the adrenaline rush that comes from standing at the bridge railing while facing a train as it speeds by underneath. Bring a blanket with you to lie out and stargaze without city light pollution. Check a lunar calendar and visit on a night with a new moon to have the clearest skies and see the Milky Way!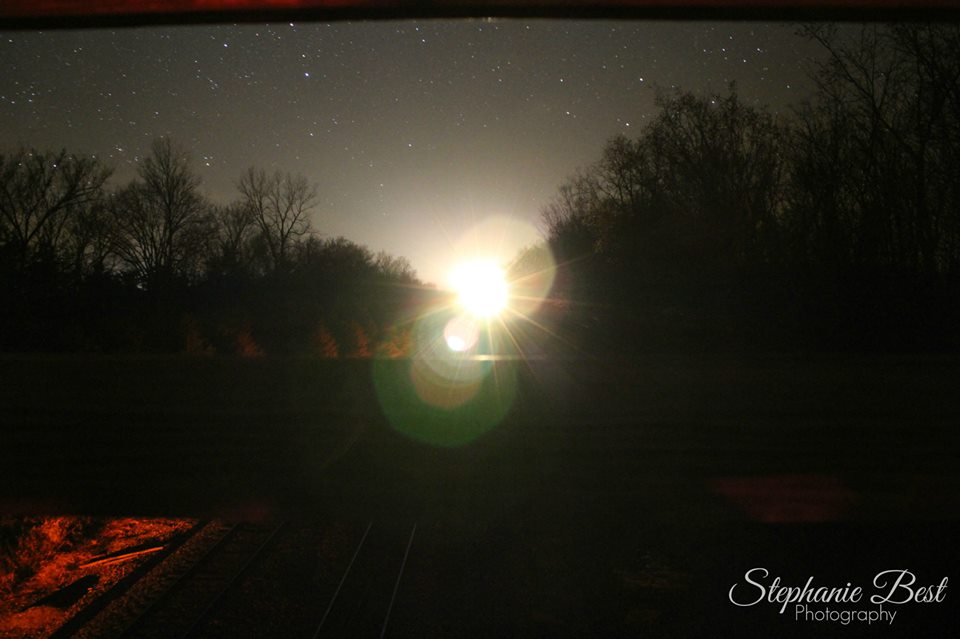 12. Sally Mountain Park Bluegrass Festival
Attend the 31st annual Sally Mountain Park Bluegrass Festival in Queen City, a 20 minute drive from Kirksville. Top bluegrass bands convene for this festival. Bluegrass if a genre of American folk music closely related to country music. The festival runs June 28th-July 2nd. View the full lineup of bands at http://www.sallymountainshow.com/ .
13. All American Red, White, & Blue Festival
Celebrate the 241st anniversary of the signing of the United States Declaration of Independence with five days of festivities. Taking place June 30-July 4, the festival includes an apple pie contest, a parade, fireworks, car show, live performances, and more! For the full schedule of events, visit http://www.visitkirksville.com/redwhiteandblue/ .
14. NEMO Fair
The 70th annual Northeast Missouri Fair is sure to be one of the highlights of your summer! In addition to carnival rides and games, there is a pageant contest, bull riding rodeo, karaoke competition, scavenger hunt, demolition derby, and live music performance, among other events. The fair runs July 17th- July 22nd. You can find more information at http://www.nemofair.net .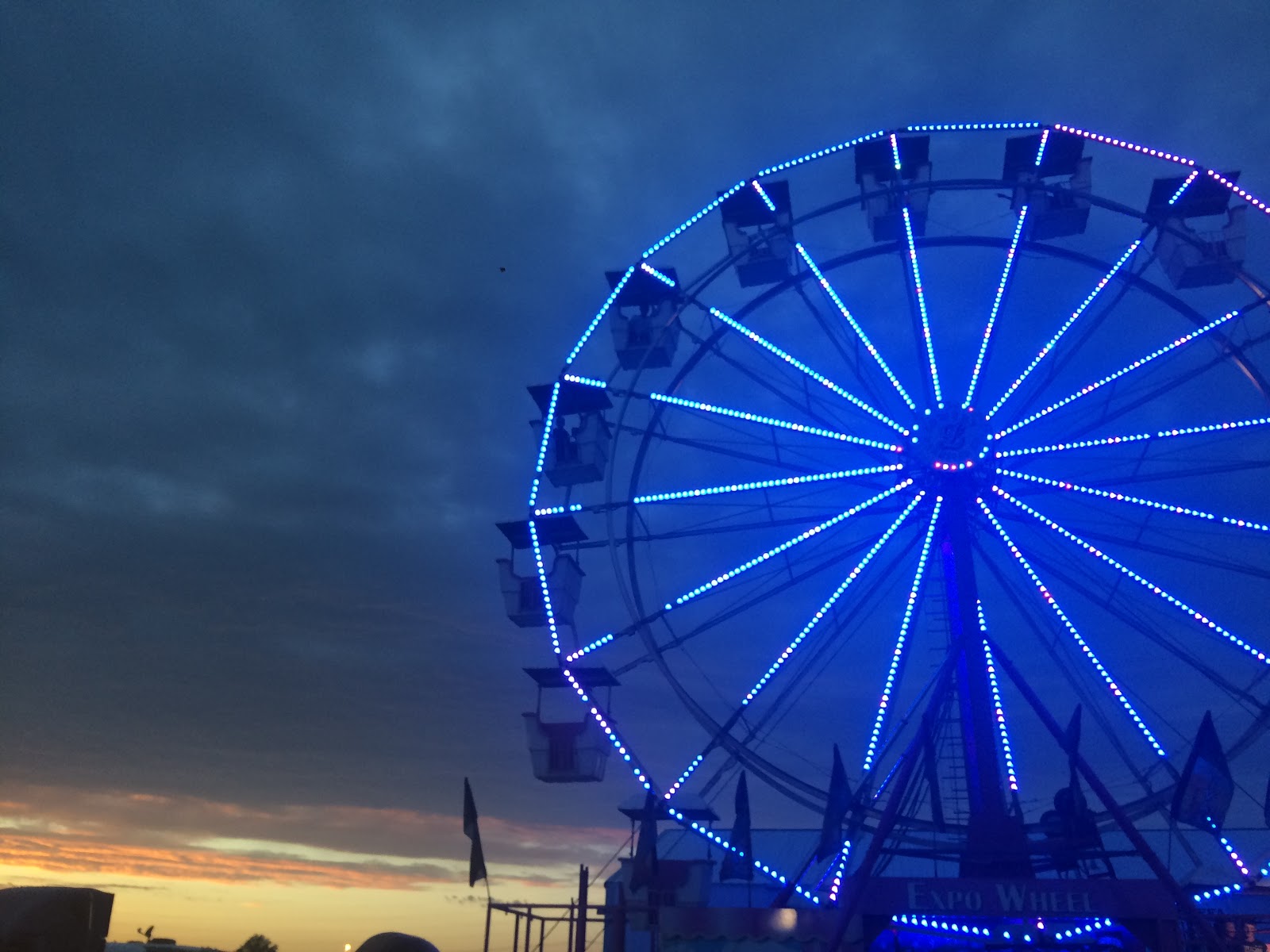 15. Solar Eclipse
If observing a solar eclipse is a once-in-a-lifetime experience on your bucket list, then you're in luck! On August 21st, Kirksville will experience a 98.5% solar eclipse. People are referring to this event as the "The Great American Eclipse" as it can only be seen from U.S. soil. It is the first total eclipse on U.S. mainland since 1979, and the first eclipse with a path that crosses the entire country since 1917. The next solar eclipse to reach only the U.S. will not occur until year 2316! Remember that you will need special glasses to safely view the eclipse. There will be solar telescopes at Thousand Hills, the Truman Farm, Rotary Park, North Park, and other locations for public use. There will be events and educational opportunities taking place leading up to the eclipse, including planetarium shows. For more information, visit http://observatory.truman.edu/eclipse2017/ and http://www.visitkirksville.com/extend-the-edge-weekend-activities/ .
---
---
---