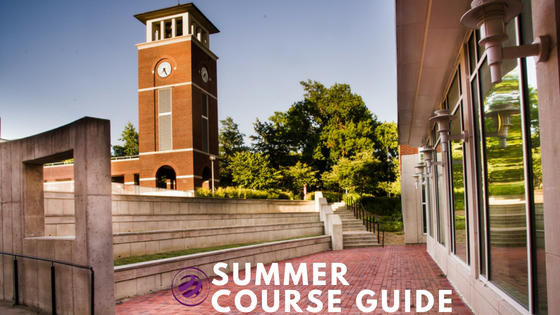 ---
What if you could save time and money and enjoy some of the comforts of home while still earning some credits toward your degree? The Summer Session at Truman provides students with this opportunity!
Many Truman students choose to partake in the Summer Session where they have the option to take courses on-campus or online. Students may decide to take a summer course as an attempt to graduate early, or simply to lighten their course load for the Fall or Spring semester. Taking a summer class online could be a great option for international students who want to spend their summer back home. Staying in Kirksville and taking a course on campus may also be a great option for some students. Keep reading for all you need to know about Truman State University's Summer Session!
Registration & Quick Facts
Summer courses are offered in 10-week, 8-week, and 5-week schedules. Registering for summer courses is very similar to the normal registration process students complete each semester. Registration for the Summer Session opens in the middle of the preceding Spring semester. Students need to keep in mind scholarships and loans generally do not cover the cost of taking courses during the Summer Session, so be prepared to pay out of pocket for these courses or apply for additional financial aid. Further details about summer classes and fees at Truman can be found here.
Benefits
Your time and money are valuable. The Summer Session at Truman offers the variety and flexibility you need to make the most of your summer. Some additional benefits of taking summer courses include:
Breaks before and after the session to plan a vacation or time with friends and family
Plenty of opportunities for recreation in Kirksville during the summer, if you choose to stay on-campus
A chance to focus on challenging courses or to boost your Truman GPA for scholarship reinstatement
The ability to add coursework for an extra major or minor without delaying graduation
To explore the Summer Session as an option for your educational experience, visit http://summer.truman.edu/ 
---
---
---