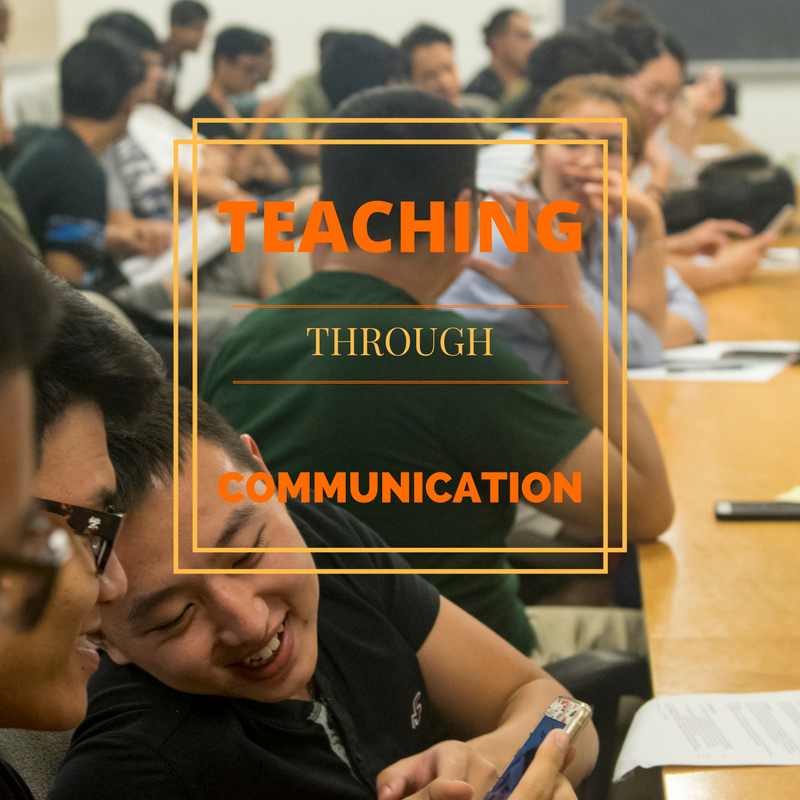 ---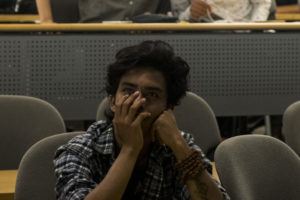 When studying abroad, students may encounter difficulties adjusting to the cultural, social, and academic behaviors expected of them in their new environment. Speaking out in class as an international student can be difficult for many, especially in the early weeks of their education abroad. Conversation with friends, interaction with professors, and proper classroom behavior are all everyday actions one takes for granted in their own country, but can be very different within a new culture. At Truman State University, the faculty is open to helping students who experience hardships when trying to adjust to American culture and teaching methods.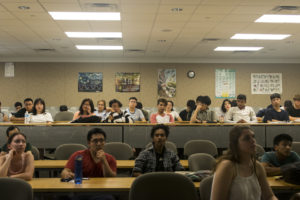 As the American saying goes, "communication is key." Bri Rhodes, Assistant Director of the Center for International Students, aims to help prevent miscommunication in the classroom by teaching a new class specifically for first-time international students at Truman, dubbed 'Strategies for for International Student Success.'.  Rhodes feels that the biggest challenge international students deal with is effective communication with professors and peers.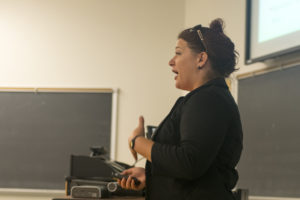 "I remember last year I had a professor call me because there was a Vietnamese student that was late to class. He didn't care that she was late, and he just asked her to close the door, but instead of coming in and closing the door, she closed the door and stood in the hallway the entire class period." She recalls, "Just helping them through things like this is going to be important.  Students are definitely going to receive messages that they interpret in a way that the sender did not intend.  So how do you communicate accurately and how do you open up that conversation?" 'Strategies for International Student Success is about bridging that gap.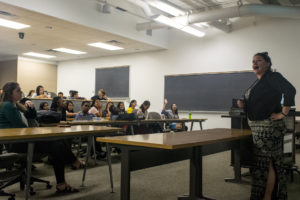 The class consists of lectures from Rhodes and other Truman staff and faculty, but the focus is on examining the cultural underpinnings of educational practices and behavior with the idea that we can only accept different practices and change behavior if we understand why these values exist in the first place.  "I do a lecture twice a week, but I also give them out-of-class assignments. The lectures include some kind of group activity or discussion. The purpose is really just for them to think and understand what the expectations are here."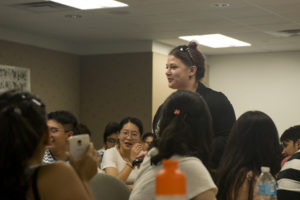 Along with Rhodes' plan to integrate international students more fully into the Truman culture, she is also hoping the course can be separated from the INDV 110 class 'Skills for Academic Success' under which it is currently offered. "The class right now is the 12th section of INDV 110, which is a big course offered to all students. We would like to have an entirely separate class for international students, but we weren't able to get that approved in time for the fall semester.  We are working on that for the spring semester because many international students would benefit from taking both classes early on in their educational career. "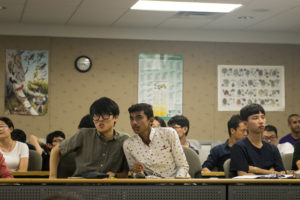 By the end of the semester, the students are going to be creating a 'culture map.' Their final project will include creating a scale and placing their country on the scale and explaining how they interact. Rhodes is using the book, The Culture Map, by Erin Meyer to guide the class and final project.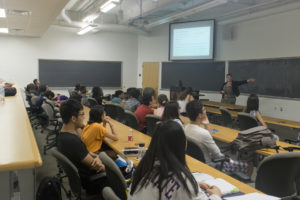 "The author is a business consultant who helps companies learn to communicate across cultures so that they can do business together more effectively. She helps those from Culture A, with one set of values, figure out how to communicate accurately with those from Culture B, with a different set of values. She opens up the conversation to identify, and then explore, the different cultural values in play, and how they influence communication.  She helps people figure out how they can be proactive and ask the question, 'How can I make this communication as clear as it can possibly be?'."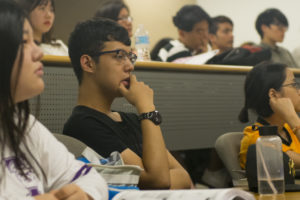 Rhodes' class not only encourages international students to go out of their way and discover the differences between their home country and America but to also compare their cultures with each other. During class, they are instructed to sit with students who are not from their native country and each discussion group must contain no more than two students from one country.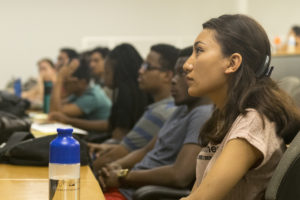 International students shouldn't assume that the rules in their culture apply in American culture, just like American students and professors shouldn't assume international students can quickly adjust to American life. Both parties need to be aware of the needs of the other and help each other to reach mutual understanding and acceptance. What Rhodes wants most for the international students to realize is that they are not alone. "I'm hoping they learn to become more self-aware and learn how to communicate cross-culturally because that's hard when you're 18, it doesn't really matter what culture you're in. I want them to reach out and understand they have resources here at Truman, and to see that every other student is struggling with the same issues. I think that is really important, because so many times when students struggle, they isolate themselves."  
---
---
---