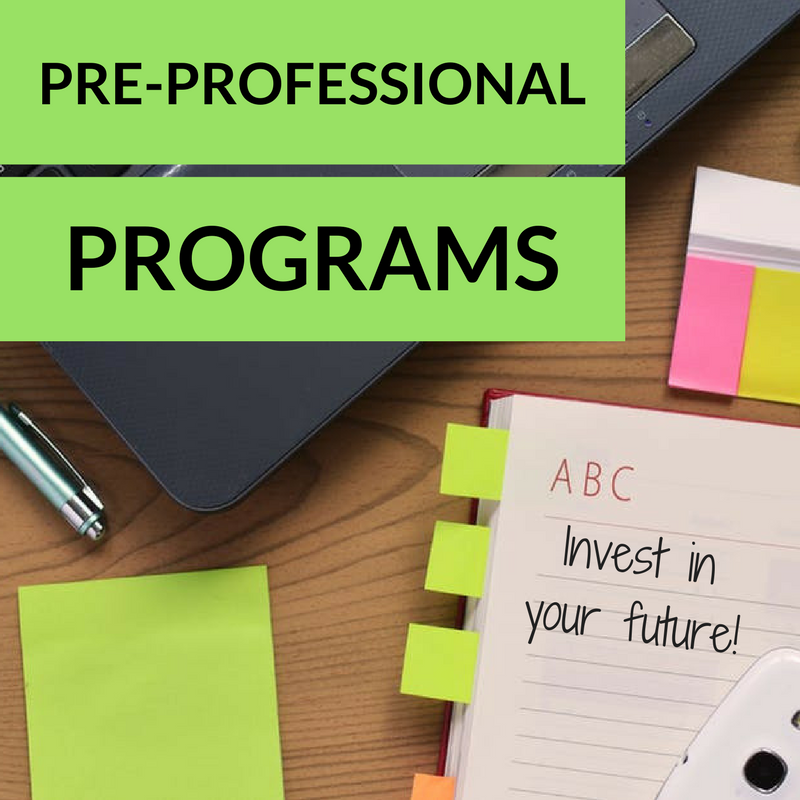 ---
What is a pre-professional program?
Many students considering study in the US will have heard the term "pre-professional program," and not understand why it could be important to them. In the US, it takes some years of study beyond the bachelor's degree to become a doctor, lawyer, pharmacist, engineer, dentist, veterinarian, professor, or many other professions.  To pursue these professions, you have to complete your undergraduate degree at a university, and then study at a graduate or professional school to earn the higher degree(s) leading to these important jobs.  So the important question is, "How do students prepare to be the best candidates for selection to the graduate or professional school of their choice," and the answer is by pursuing "pre-professional programs" during undergraduate study.  
Pre-professional study is an academic focus within the major that assists the student on the path to graduate or professional studies.  
At Truman State University, students interested in pursuing an education beyond a 4-year bachelor's degree may apply for one of the following pre-professional programs:
---
Pre-Athletic Training
Pre-Chiropractic
Pre-Dental
Pre-Engineering
Pre-Law
Pre-Master of Arts in Education (with interests in Elementary, Middle School, Secondary, or  Special Education)
Pre-Medical Technology
Pre-Medicine
Pre-Occupational Therapy
Pre-Optometry
Pre-Pharmacy
Pre-Physical Therapy
Pre-Physician Assistant
Pre-Veterinary
---
Why are pre-professional programs right for me?
Students pursuing these pre-professional programs work closely with their academic advisors to construct a learning plan that will provide them with the best opportunities and experiences possible for their future goals. Advisors can recommend courses, research topics, study abroad opportunities, and extracurricular activities to help students grow in their field, giving them an expanded set of skills and knowledge to draw upon during their time in graduate school. Participating in pre-professional programs can also aid students when they apply for graduate or professional programs. Academic advisors in these fields are well-informed on the opportunities available for undergraduate students and can recommend institutions and programs in which their students will find success.
Pre- professional programs offer flexibility for students to explore their personal interests on their way towards a career. Someone in the pre-medicine program, for instance, could explore an undergraduate major that interests them (such as biology, chemistry, health science, or psychology) while maintaining progress towards their career goals. Personalizing your educational experience can be a major asset for students who are still searching for an academic focus that interests them!
Lastly, pre-professional programs provide students the opportunity to meet other students who share their career goals. Many professional organizations exist for students enrolled in pre-professional programs, which offer a network of other students in the field. Professional student organizations can provide students with support networks, networking opportunities, and lasting friendships.
If you are a career-focused individual who wants to pursue work in one of the fields listed above, explore the pre-professional programs offered by Truman State University. These programs are designed specifically for students who care greatly about their education, and want to achieve the most they can during their years in college!
Learn more about pre-professional studies at Truman by following the link here: http://www.truman.edu/majors-programs/majors-minors/#pane-0-1
---
---
---