---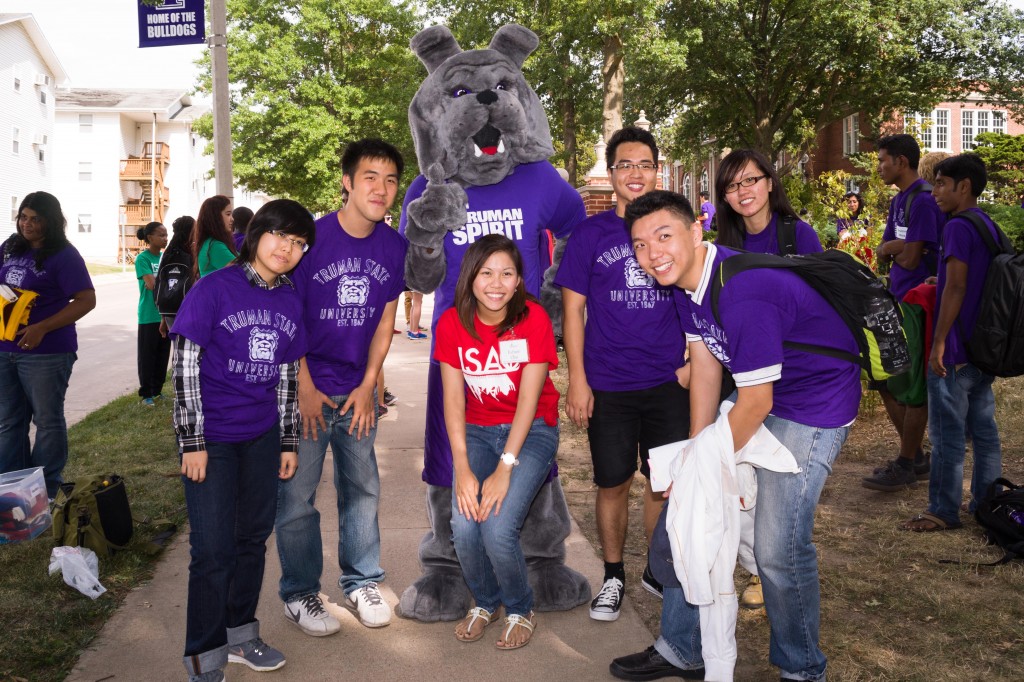 The orientation for the new international students at Truman this fall was more active, interactive and successful this year!  Tim Cooper, International Student Advisor, was impressed by the outcome of the changes that were made.
"This year we tried to rethink the orientation schedule and make it more engaging for the new students," Cooper said. "The result involved more of a focus on hands-on activities – we tried to minimize the amount of time that students would be sitting and listening to lectures."
One specific change to orientation this fall was an ongoing team competition that took place throughout all of the sessions. Students were grouped into teams based on their place of residence on campus, and could earn points  or 'Orientation Bucks' for their team by participating in activities, asking questions, contributing to discussion and meeting deadlines. The winning team's prize was a group dinner at a well-known Northeast Missouri restaurant.
"Our goal in orientation is to give students essential information in a way that stays with them and prepares them for the rest of their time at Truman.  We focused on active learning, teamwork and reinforcement of important information through different learning styles.  We got everyone up and moving by changing locations and alternating activities with presentations.  We got them having fun and learning at the same time," stated Annie Conner, International Student Advising Intern.
Some of the active learning components included hands-on experience in the computer labs, a 'Top 10 Tour' of essential campus resources focused on the ten most important facts students needed to know about those resources, and a scavenger hunt with clues leading to certain student services and more orientation bucks.
International orientation was topped off with a welcome for new international students from Truman State University's president, Dr. Troy Paino, a lakeside picnic at Thousand Hills State Park and tea and games at the International House.
Sobira Khoelboeva, International Ambassador Coordinator for the ISAO, assisted with orientation. "The students had a blast during the Thousand Hills picnic trip! I saw them having so much fun with all of the activities, which made me remember when I was first going through orientation. What impressed me was how well the Cultural Integration Leaders, International Ambassadors, and new students were all able to come together as friends."
Overall, 127 new international students were welcomed to campus this fall, which brings Truman to a grand total of 382 international students from more than 50 countries!
---
---
---