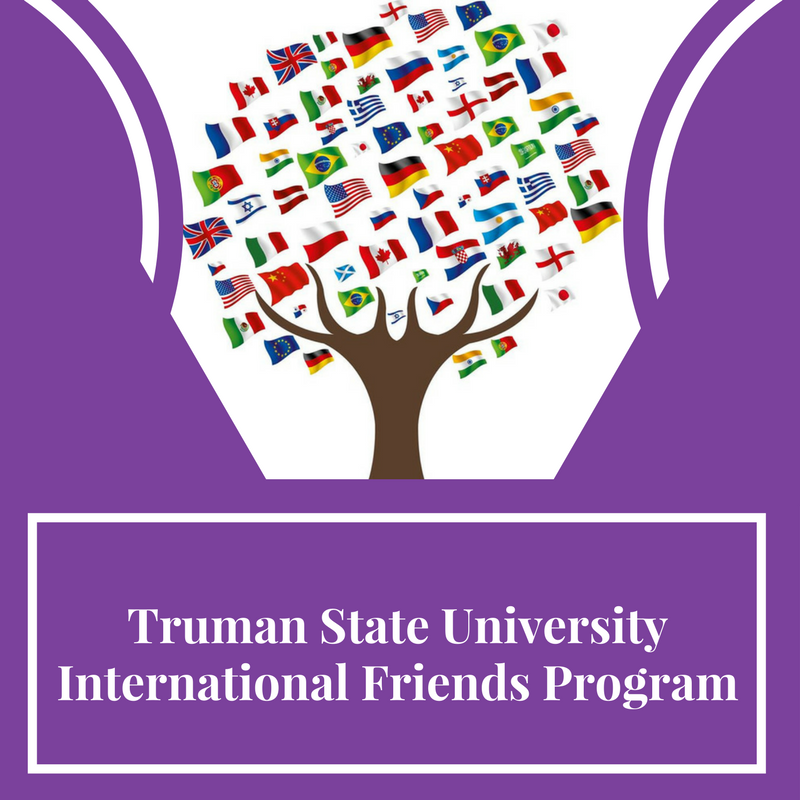 ---
An Interview with the I-Friends Student Coordinator – Jace Galang
The International Friends Program at Truman State University has been a resounding success for international students and American families for many years now. Jace Galang, the Student Coordinator of the International Friends Program (I-Friends), tells us all about International Friends, and what a huge impact it can have on both the students and the families involved.
What is the International Friends Program?
Jace: "International Friends is kind of a host family program without a homestay.  International students who want to experience American-family in-depth are matched with local families who want to get to know someone from a different culture.  Students and families are paired according to mutual interests and by matching expectations of the program.  Each side fills out a commitment form, and they exchange the forms during the initial meeting to facilitate the process of getting to know each other.  The first meeting is the introduction. We plan at least two big events each year for students and families to be introduced, but we ask that each student and their I-Friend family get together at least once a month."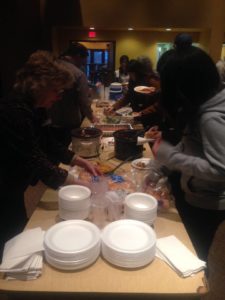 What are the goals of International Friends?
Jace: "I think the program provides cultural exchange at the most fundamental level, that of friendship and inclusion in family life.  It definitely enriches the life of both students and families.  Lots of the people here have not had a chance to travel outside the US, so participating in this group can help get them out of their comfort zone and let them experience something new, which is good for everyone. "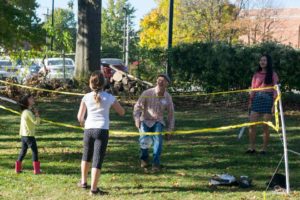 How did you get involved with the I-Friends Program?
Jace: "I was assigned to this team when I was first hired at the Center for International Students. The coordinator before me had been running I-Friends all by herself the previous semester, and it was growing, so she needed some new help. When I applied, I was told I-Friends was the program I'd be working on, so it was a very happy coincidence that the timing worked out."
What events have you hosted during your time with International Friends?
Jace: "The very first event every fall semester is a big get-to-know-you potluck event, where both students and families bring food from their home culture to share. The very first one that we did had an international theme, and to get to know each other, we had them do family charades and eat together. We had a lot of people show up for that one! We've had a bonfire, karaoke night, fall festival, outdoor games, and even a Thanksgiving Party.  This semester we're planning on doing more service oriented projects. We are decorating cookies for the local fire department just to thank them for everything they do."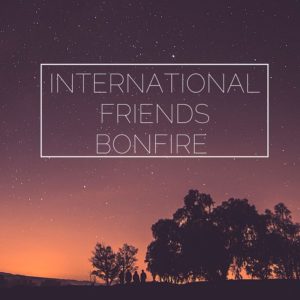 What is one of your favorite memories from your time in International Friends?
Jace: "My favorite moments are when people tell me about their experiences with the program. I've had students talk to me and say "Thank you for pairing me with this family.  I feel like part of their family, and it has really opened my eyes!  This is exactly what I needed, so thank you." That just warms my heart, because there's a whole lot of intangibility to the work that we do. We're not keeping up with families to make sure they're calling their student, and attendance isn't mandatory to our events, so when somebody reaches out and says they appreciate the work we do, it really means a lot."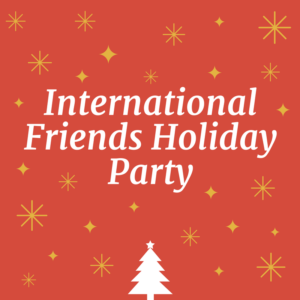 Why would you recommend International Friends to international students?
Jace: "I recommend the I-Friends Program to any international student who wants the full American experience. A lot of students come in here wanting that, but not knowing how to get it.  I don't think a lot of international students really understand how much they are missing out on if they don't have some kind of relationship with an American family."
What else can you tell us about the I-Friends Program?
Jace: "Just that we are always looking for new students and new families to join! So if they want to apply, just send in an application through the Center for International Students website and like us on Facebook: https://www.facebook.com/TrumanIF/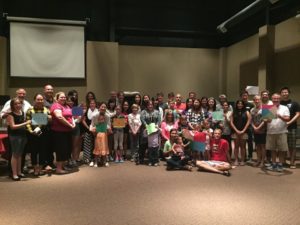 ---
---