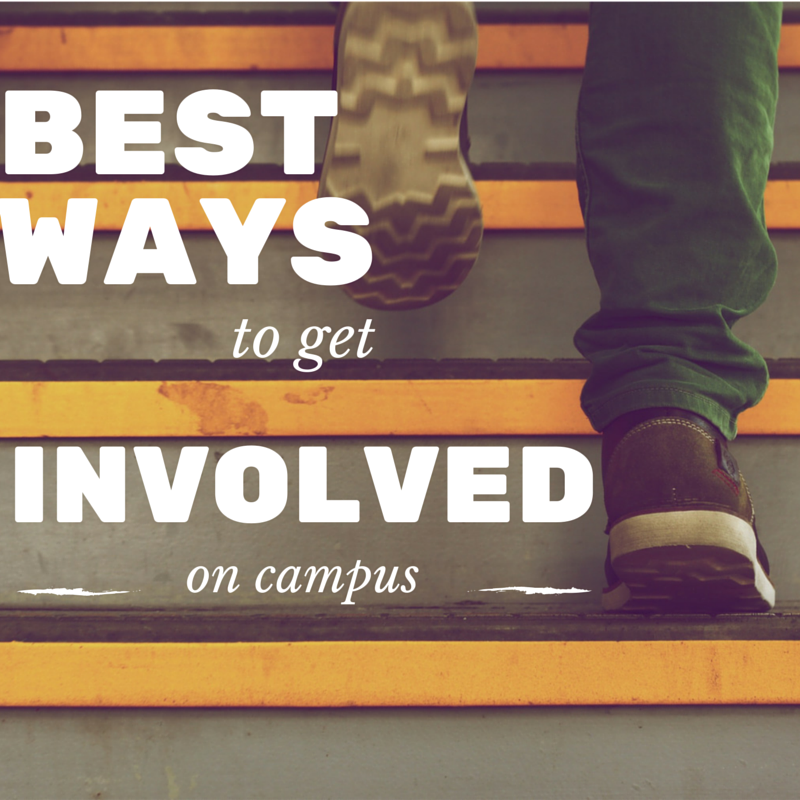 ---
Studying at a university is more than just another few years in school. It helps to prepare you for
your future, in both your professional and personal lives. While good grades are important to
potential employers, many will also expect to see some other form of involvement during your
college career.
Truman State University has over 240 organizations and clubs in which students can get
involved. With such a large variety of extracurricular activities available, it's easy to find
something for everyone to enjoy.
Further your academic experience:
For nearly every major on campus, Truman has an honors society, club, or professional group
in which you can participate. Groups like the American Medical Students Association, Society of
Physics Students, and the Psychology Club were created to improve the learning experience of
Truman students and promote interest in their field of study. Truman also has a large number of
professional fraternities and sororities, such as Delta Sigma Pi, a business fraternity, and Beta
Beta Beta, a biology fraternity, which can help provide networking and business opportunities.
Share your voice:
Let yourself be heard by all of Truman and beyond! The Truman Media Network is made up of
four of Truman's largest media groups. The award-winning Index, the student newspaper, keeps
students informed of news and events happening on campus. TMN TV offers news broadcasts
and talk shows, and Detours magazine covers all things travel related, both in Kirksville and
abroad. KTRM 88.7 The Edge is Truman's student-run radio station, where students can work
on-air as a DJ, or behind the scenes to keep things running smoothly at the station.
Join a Fraternity or Sorority:
Organizations described by the term "Greek Life" are groups of people who choose to associate together to fulfill a
purpose.  They are identified by names made up of different characters of the Greek alphabet
and thus termed "Greek Life."  It is the gender-based social organizations of fraternities for men
and sororities for women that are usually often portrayed in an exaggerated manner on TV.  In
truth, Greek social organizations are organized by their schools' Interfraternity Conference (IFC) or their Pan-
Hellenic Council, and kept under strict guidelines. These Greek organizations are widely known for service to the
community and charitable causes.
Each year, Truman State University holds Greek Week, the celebration and promotion of the
Greek Life pillars: Scholarship, Leadership, Integrity, and Commitment throughout the campus
and community. Greek life can be a life-changing experience, giving you new friendships,
networking possibilities, and leadership opportunities. If Greek organizations don't sound appealing to you, there
are also non-greek fraternaties and sororities, such as Phi Delta and the Society of the Prim Roses. With dozens of
professional, service, and social groups to choose from, finding a fraternity or sorority that fits your needs is easy.
Celebrate culture:
You can experience other cultures with ease! The cultural clubs and associations at Truman
make it their goal to share in and promote cultural exchange. Many of these groups offer service
opportunities, language resources, and social celebrations of culture. There are groups
centered on specific cultures or a geographic location such as Namaste Nepal and African
Students Association, or there is International Club, which caters to all cultures and promotes
internationalization in general.
Show off your creative side:
From poetry to dance and everything in between, Truman has an impressive selection of fine
arts groups. Many of these groups, such as The Society of Dance Arts, Tru Men (one of
Truman's a capella groups,) and TAG Improv hold regular performances around campus
throughout the year.
Become a campus leader:
Student leadership looks great on any resume, and students at Truman may gain lots of
experience with leadership.  Between the Student Government, Student Activities Board,
Residence Life and Funds Allotment Council, the opportunities to influence your
campus are endless. Members of these groups have the opportunity to gain professional
experience while making an active impact on student life at Truman.  However, leadership
experience is available in every university organization.
Make a difference in the community:
Truman has a variety of organizations dedicated to helping the needy, both in Kirksville and
around the world. The Truman SERVE Center focuses on bringing volunteer opportunities to
Truman students. The university is also home to a multitude of service organizations, such as
Habitat for Humanity and Rotaract which are founded on providing a specific service or services
to the community. You can also join Tau Lambda Sigma or Alpha Sigma Gamma, service sororities
dedicated to helping the Kirksville community. Strong friendships can develop between students working
hands-on together providing service to others.  Be sure to check out our blog article on the
Top 5 Reasons to Do Service in College.
Become a student athlete:
Feel the need to stretch your legs? Truman has a large selection of athletic activities from which
to choose.  Interested in representing Truman by participating in a university-sponsored athletic
team?  The Truman Bulldogs consist of 18 different men's and women's sports with that
compete with other schools at the Divisions II level.  The university also features club sports
such as rugby, martial arts, equestrian team, bowling, tennis, extreme Frisbee and much more!
Intramural sports for those looking to compete just for fun can be easier to fit into those busy
academic schedules.
Start your own club:
If none of these sounds appealing to you, there are many more to choose from! You also have the option
of finding like-minded individuals and starting a new club. The possibilities for involvement are truly
endless.
---
---
---