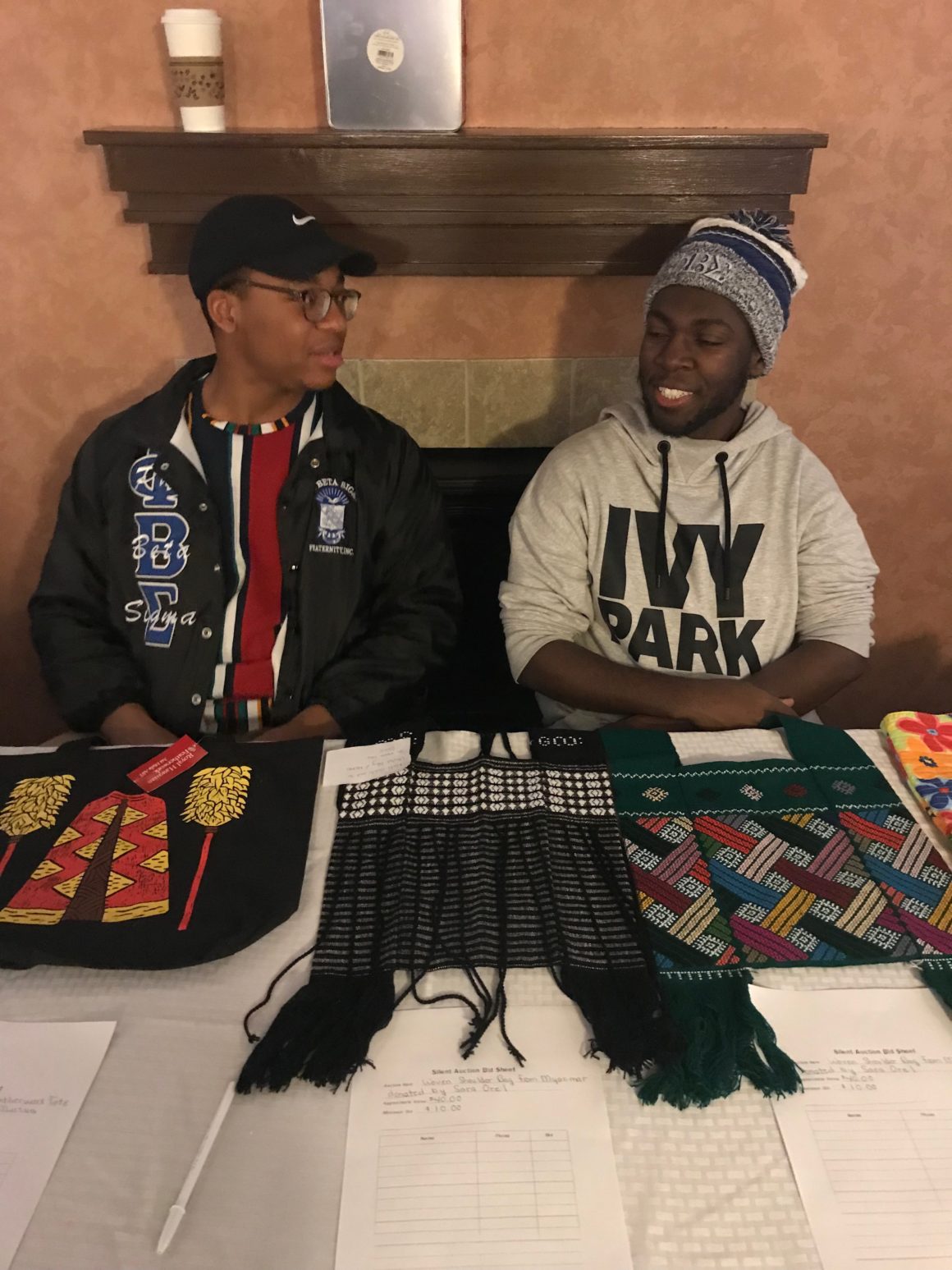 ---
A celebration of love and light took place at Take Root Cafe on January 25th to honor Martin Luther King Jr. On this day students, family, and friends came together to uphold the legacy of Dr. King and spread the message of hope and equality. Through the power of dance, song, and words this event reminded attendees not only to recall the sacrifices of those made before us but to continue upholding the fight for equality through our actions.
During this celebration, Take Root Cafe was bustling with activity from the first floor all the way to the top floor. Kids were coloring and doing worksheets passed out by student volunteers, while conversations about civil rights were held. Each person in attendance had the chance to spin the wheel and answer a question relating to civil rights. If answered correctly participants could get a sweet prize of their choosing. On the second floor the Silent Auction was taking place where attendees could place a bid on a prize package of their choosing. Right next to the auction in the auditorium space, a local jazz band made up of Truman students played music from yesteryear, pumping up the crowd with some great tunes. After listening to some beautiful music the audience also had the chance to experience beauty in the spoken word of Dr. King and Langston Hughes performed by student actors. Celebrations in the form of dance took place as well, performed by two girls from the Kirksville community. Powerful words were also demonstrated in the creative outlet of song. 
This celebration brought the community together to honor the message of those who paved the way for a greater society. The Center for International Student's involvement with inclusivity events on campus and in the community increase the value of the international student experience in terms of cultural experiences and exposure. Being a part of experiences that unify people from a variety of backgrounds is always a priority at the Center for International Students.
"Darkness cannot drive out darkness; only light can do that. Hate cannot drive hate; only love can do that"
–Martin Luther King Jr.
---
---
---