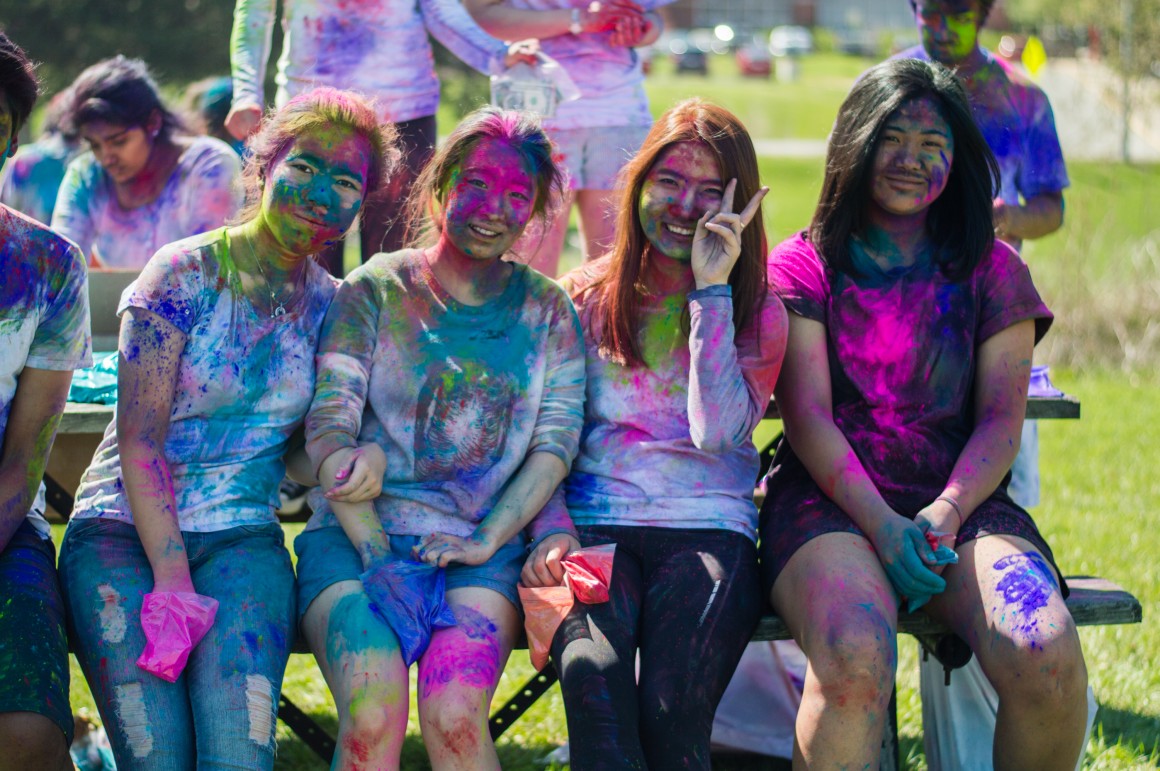 ---
Every spring, people all around the world celebrate Holi, the festival of colors and love. The festival originated as an ancient Hindu tradition that celebrates the end of winter and the beginning of the agricultural season. During the festival, children and youth spray colorful powdered paint at each other while elders smear paint on each others' faces. Holi is no longer celebrated uniquely by Hindus but has spread to non-Hindu parts of Europe and North America. Two weeks ago Truman State University's International Club and Namaste Nepal collaborated to host the school's first ever Holi.
Fortunately, the weather took a turn for the better. It turned out to be a warm, sunny day to frolic in the grass and enjoy Lassi, an indian yogurt drink. Check out these event snapshots!
Did you like this article? Get the Truman State University's International blog updates by subscribing to our email. Have questions? Feel free to send us an email at intladmit@truman.edu. We're always excited to talk to new students and counselors!
---
---