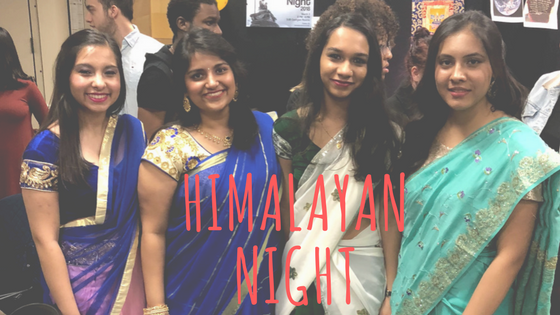 ---
Entering the Student Union building doors took me 7,689 miles to the mountainous terrain of the diverse nation of Nepal. The night was filled with delicious food, incredible performances, and tons of culture.  This semi-formal event let you experience all of the joys of Nepalese culture.
Theme of the Night
The theme of this years event was the Nepalese Dynasties. Throughout the program, there were brief intermissions where the Emcees would talk about each era and their accomplishments. With the history of the nation in mind, it allowed the audience to have a better background of the program and the performances.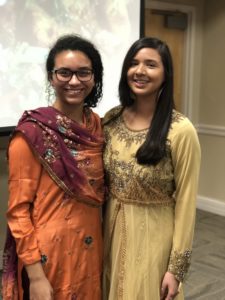 Performances of the Night
Dramatic dances and melodious singing filled the Himalayan night. Every performance stood out and showed us a glimpse into Nepal. Many of the songs combined both traditional music as well as today's hits. Traditional dances were performed by vibrant students who portrayed stories of love and joy through their moves.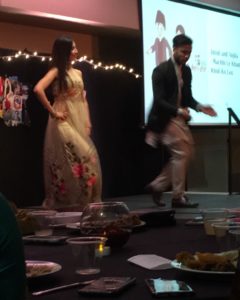 Cuisine of the Night
While the performances stole the show, the food was spectacular as well. As we lined up for our food, I could smell the aromas of the curry, seasoned rice, and spices. The cuisine was deliciously full of spicy, savory, and sweet flavors. My favorite dish was the curried chicken, while it was spicy it packed the perfect punch. The main course was followed by a yogurt dessert that settled the spice in my mouth and left me with that sweet taste that is perfect after a meal.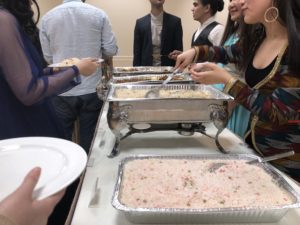 The Himalayan night was a night to remember. To anyone who missed it be sure to be looking out for it next year, you know I will be there! Thank you so much to Namaste Nepal for putting on such an excellent event for Truman and the Kirksville community.
---
---
---