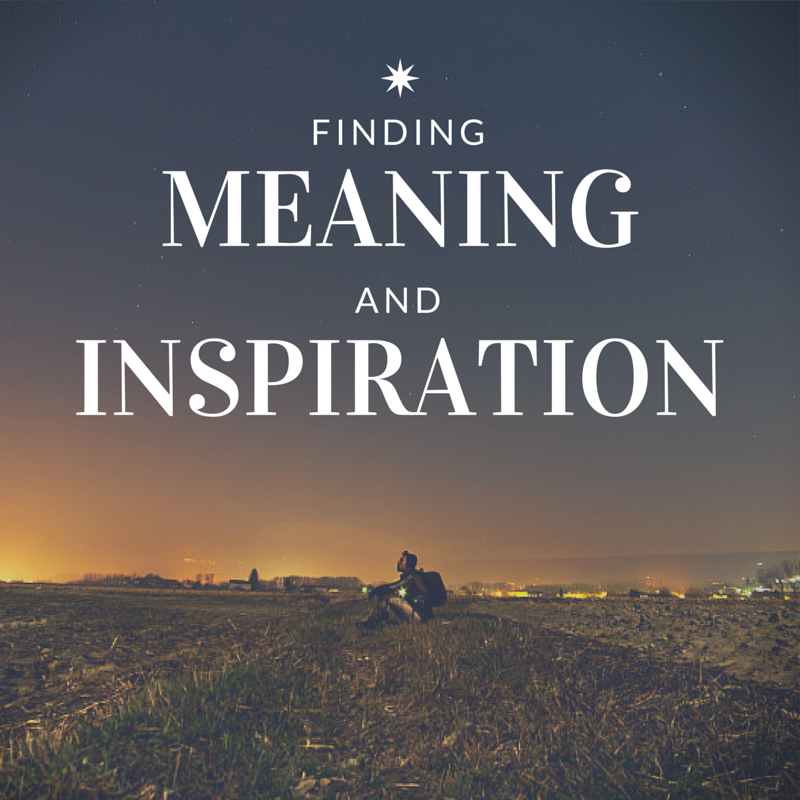 ---
If you had to identify the question of a lifetime, what do you suppose it would be? Without being exactly rhetorical, this question conveniently answers itself. The question of a lifetime is this:
"What am I going to do with the rest of my life?"
This is the question that people ask themselves, in one way or another, every single day. In fact, it's more of a decision than it is a question. It's a lifestyle choice, and college is a particularly appropriate time to evaluate your options.
"Success comes in a lot of ways, but it doesn't come with money, and it doesn't come with fame. It comes from having a meaning in your life, doing what you love and being passionate about what you do. That's having a life of success. When you have the ability to do what you love, love what you do, and have the ability to impact people, that's having a life of success. That's what having a life of meaning is." – Tim Tebow
The most important thing to recognize is that no one else can make this decision for you. Your purpose in life must be something that you choose for yourself. Otherwise, it isn't yours.
Here at Truman State University's International Student Affairs Office, we have the privilege of witnessing tremendous growth among our students. We asked some of them how they came into their own as independent people and identified their passions.
Step outside of your comfort zone.
According to Vietnamese student Anh Tran, being an international student forces you to become more independent than you have ever been before. For example, when Anh first arrived in the United States, she had to take care of everything by herself: "Every decision is yours. You cannot wait to ask your parents what to decide, so you [just] make your own decision." She had to make the choice to embrace her new independence, and because she did, she was able to learn more about herself. She has learned that one of the best things you can do for yourself is to simply ask as many questions as necessary until you understand everything that you need to know.
Be true to yourself.
Malaysian student Amanda Chua transferred to Truman as an accounting major. However, after taking a few courses here, she discovered something that she enjoyed even more, history, which led her to change her major. According to Amanda, being a history major in Malaysia is unorthodox. For this reason, it was a daunting decision to confront her parents and to convince them that it was a good idea to continue supporting her financially. Amanda expressed that switching her major was her "greatest triumph," as she essentially went against all societal expectations in an act of courage and complete independence.
Identify something important to you; do something about it.
When Constance Régnier left France, she was trying to find her passion in life, and to her great delight, she found it when she came to Truman. Constance says that she was raised with a background in sustainability, as it is something that has always been important to her family. However, even considering this, she never thought this was something that she would ever do for a living. Constance attributes this personal growth to the friends and communities she is involved with at Truman, For instance, when she met an environmental sustainability thought leader at a conference through one of Truman's organizations, she was moved by what he said: "Your passion is what gives you the best feelings but also breaks your heart at the same time." It was then that Constance realized that one of her greatest aspirations was to combat the current environmental crisis. 
Strive to live a meaningful life.
Ryo Matsuda didn't know what she wanted to do before she came to Truman. In Japan, Ryo found herself constrained by social expectations, which dictated how to be a good student and a good daughter to her parents. This seemed to have carried forward when she came to the United States. Her views changed, however, when she took a Junior Interdisciplinary Course[link], "Language and Meaning," where she was introduced to the concept of social construction. In this class, she learned to ignore the expectations she had previously viewed as common sense. Now, she feels like she can focus on what is truly important to her, like spending time with her favorite people and doing other things that she enjoys. "I don't have a particular dream or things that I want to do in terms of a job. I have many things on my list that I want to do in my future, even just in my twenties, like traveling, taking photos, and enjoying music." She has come to know what is meaningful to her, and because of this, she does not worry about the direction that her life will take.
Ultimately, all of these students have realized the same thing: You are responsible for making your life what you want it to be.
Did you like this article? Get the Truman State University's International blog updates by subscribing to our email. Have questions? Feel free to send us an email at intladmit@truman.edu. We're always excited to talk to new students and counselors!
Up Next:
---
---